CAA Men's Basketball schedule released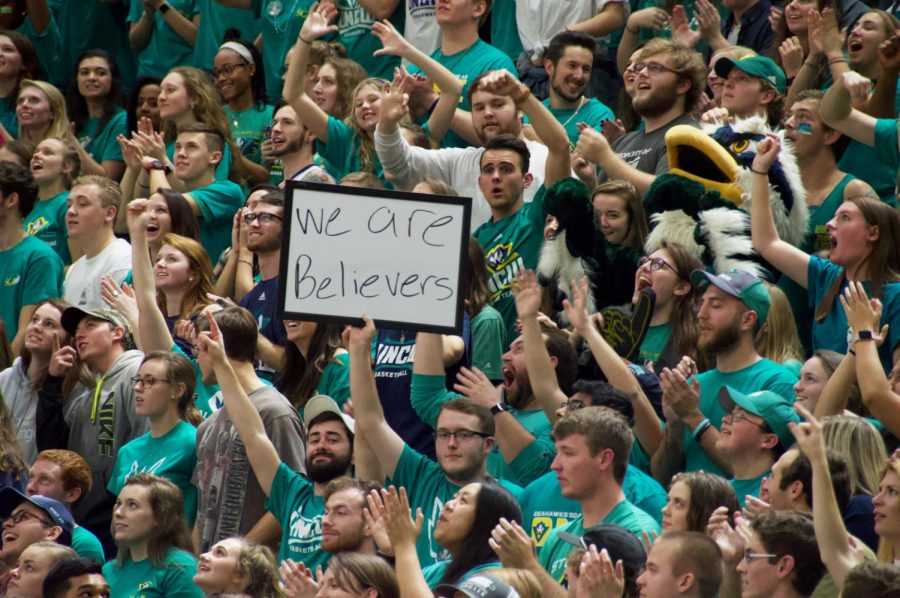 WILMINGTON – Wednesday, Oct. 14 marked the official first day of practice for UNC Wilmington's men's and women's basketball teams. The Seahawks and fans also received the news that the Colonial Athletic Association schedule had been released for the 2020-21 basketball season.
The schedule features an 18-game slate with teams playing the same opponent on back-to-back days in the same location, mostly Saturdays and Sundays. The only exception for the Seahawks comes in the last two regular season games against Charleston when the two schools will each host a home game on Feb. 25 and Feb. 27. Any games possibly impacted by COVID-19 could be made up on alternate dates during the season.
UNCW will travel to Philadelphia to play Drexel in their first conference matchup on Saturday, Jan. 2, and Sunday, Jan. 3. The Seahawks lost all three meetings last year against the Dragons, including a 66-55 defeat in the CAA Championship.
The Hawks will host their first home game in Trask Coliseum on Saturday, Jan 9-10 when they face off against James Madison, another conference opponent that UNCW will try to bounce back from after going 0-2 against the Dukes last year.
The CAA plans to announce a tie-breaking format and the conference's broadcast schedule in the coming weeks.
The men's and women's schedules are identical; however, each team will be at opposite locations each weekend.
2020-21 CAA Men's Basketball Schedule
Jan.  2 | at Drexel
Jan.  3 | at Drexel
Jan.  9 | JAMES MADISON
Jan. 10 | JAMES MADISON
Jan. 16 | at Towson
Jan. 17 | at Towson
Jan. 23 | DELAWARE
Jan. 24 | DELAWARE
Jan. 30 | HOFSTRA
Jan. 31 | HOFSTRA
Feb.  6 | at Elon
Feb.  7 | at Elon
Feb. 13 | WILLIAM & MARY
Feb. 14 | WILLIAM & MARY
Feb. 20 | at Northeastern
Feb. 21 | at Northeastern
Feb. 25 | CHARLESTON
Feb. 27 | at Charleston