UNCW baseball players respond to coronavirus
UNCW baseball players respond to the COVID-19 outbreak and how it has affected them along with athletes throughout the country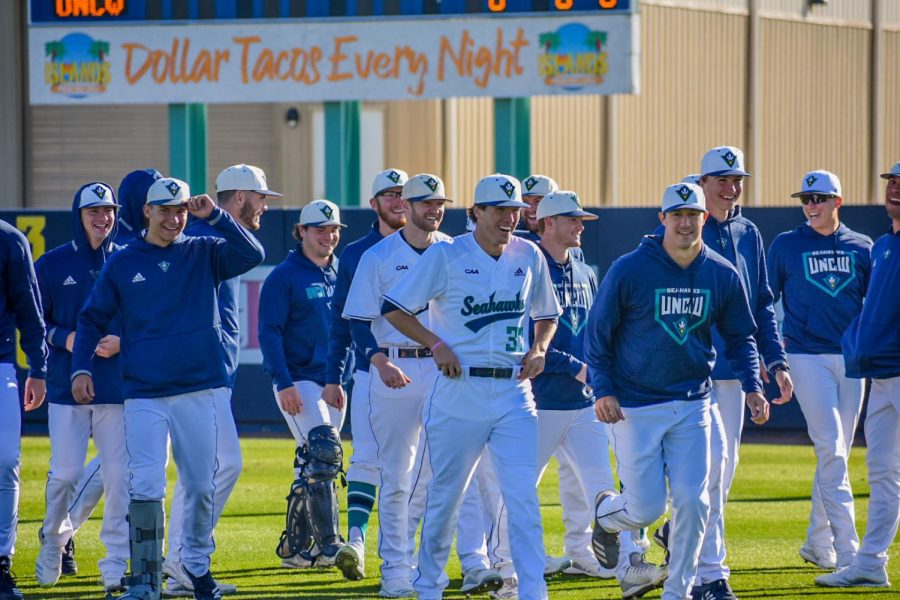 WILMINGTON – It was the bottom of the ninth with two runners on base. UNC Wilmington and East Carolina were deadlocked at two apiece as Seahawk catcher Matt Suggs settled into the batter's box. As the bright lights shined down upon Brooks Field, Suggs did something that every baseball player dreams of doing. 
With a swing of the bat, Suggs sent the first pitch he saw over the left field fence to end the game in walk-off fashion — and just like that the season was over. 
Due to the unforeseen worldwide outbreak of COVID-19 (coronavirus), all collegiate and professional sporting events have been canceled. This decision has impacted everybody in the United States, especially student-athletes — more specifically UNCW baseball. 
"Having the season taken away from us is hard and now we will always be left with the what-ifs," said senior Cole Weiss. "It really teaches us that you can never take anything for granted…I can tell you one thing, whenever we are able to put our spikes back on and go out and compete you won't see anyone take it for granted." 
With the NCAA granting an extra year of eligibility to spring athletes, Weiss would be allowed to return for an extra year. The Winston-Salem native has not yet made his decision about a possible return to the Port City next year. 
"If they have the draft and I am selected, then that is a coaches and family decision that I will need to make," said Weiss. 
Everyone has different opinions about the cancellation of NCAA spring athletics. While some support the decision in an effort to slow the spread of coronavirus, others feel the decision was made too rashly. 
"I do not agree with the decision because of the fact that they made such a rash decision so early," said Suggs. "I believe it would have been a lot better if they would have postponed the season until April and reevaluate the situation then." 
Even the people who support the decision to cancel sporting events across the country are disappointed in the reality of the situation. 
"I agree with the canceling of college spring sports and sports in general due to this virus, however, I am not happy with it just like many others," said freshman Ron Evans. 
One thing that can be agreed upon is the impact COVID-19 is having on everyone in the world. In the words of famed country singer Alan Jackson: "Faith, hope and love are some good things He gave us…and the greatest is love." That love for one another is what everyone needs to focus on, as UNCW athletics and the world continue to battle adversity in this critical time.