Dodd gets nod, earns CAA Rookie of the Week honors
Dodd is the second Seahawk newcomer to earn CAA Rookie of the Week honors this season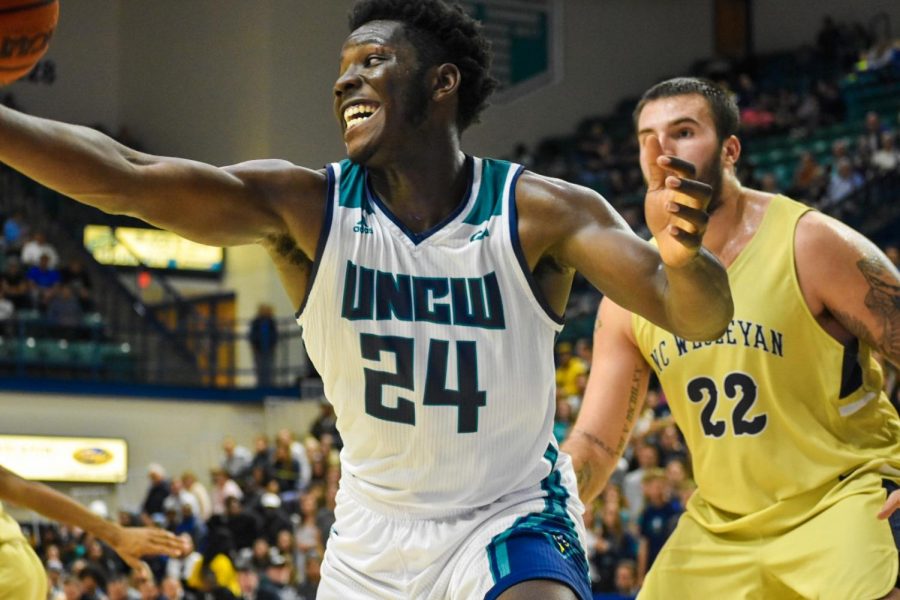 WILMINGTON – UNC Wilmington freshman Imajae Dodd's dominant performance this past week against both Elon and William & Mary proved enough for the Seahawk big man to be named Colonial Athletic Association Rookie of the Week. 
The Snow Hill, N.C. native averaged seven points, 5.5 rebounds and 2.5 blocks in the Seahawks' previous two contests helping them split a pair of close games at home. 
"Imajae has grown by leaps and bounds since arriving on campus," interim head coach Rob Burke told UNCW athletics. "He has dived into the process of getting better every day and has learned the nuances of our offensive and defensive schemes."
Dodd has played all 26 games this season for the Seahawks and currently leads the team in blocks averaging just over one rejection per game. Dodd's field goal percentage (57 percent) ranks him second on the Hawks' roster, trailing only Brent Jenkins. 
The award marks the third time a Seahawk player has received CAA Rookie of the Week honors this season. Freshman guard Shykeim Phillips was given the title on both Dec. 23 and Jan. 20. 
Dodd will look to keep up this type of play as UNCW (8-18, 3-10 CAA) returns to the hardwood on Thursday, Feb. 13 with a 7 p.m. tipoff at Northeastern (11-13, 5-7 CAA).