Rob Burke: The solution for UNCW basketball?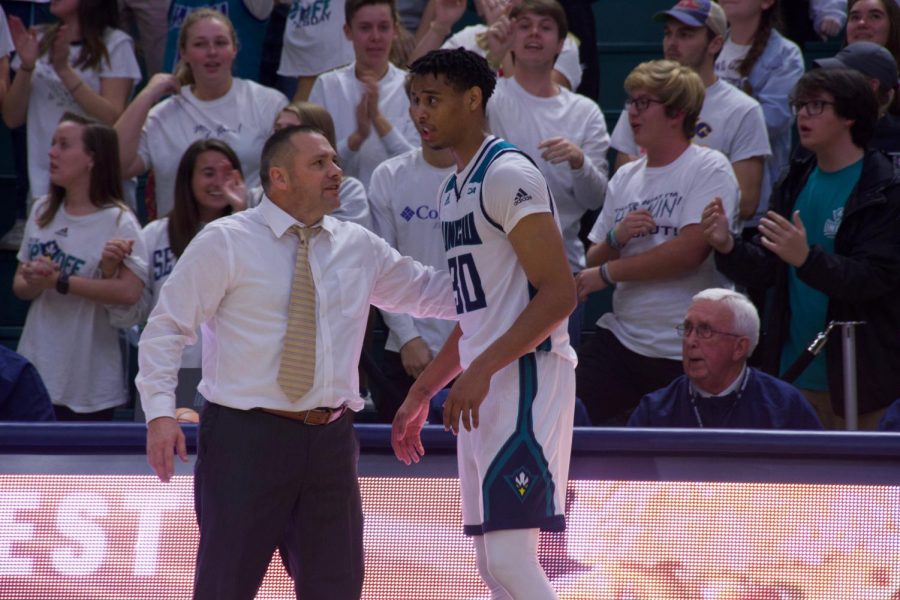 WILMINGTON – Interim head coach Rob Burke may be turning the tide for UNC Wilmington basketball this season, as the Seahawks (7-15, 2-7 CAA) have gone 2-1 under Burke's command and look to build on this momentum. 
After the firing of C.B. McGrath on Jan. 13, many thought the rest of this season would be a throwaway and the Seahawks could start fresh under a new coach next season. Instead, with the new leadership of Burke, UNCW has its eyes set on a first-round bye in the CAA tournament. 
"If we could try to finish sixth [in the CAA] that would be great," said Burke. "It's going to be really, really hard, but that gets you a bye." 
Having this mindset after a 0-6 start to conference play represents the type of coach Burke has been for the Seahawks. 
In an interview with Star News, Bob Burke, Rob's father, commented on his dedication and love for the game. 
"He has been in the gym with me since he's been 4 years old and probably holds the record for most shots on Bob Burke court. He knows what success is." 
So far under Burke, the Seahawks have found success due to his passion and love of basketball as well as the intensity and energy he brings to the game. 
During the Seahawks' matchup with Hofstra on Jan. 16, Burke could be seen on his hands and knees while slapping the floor trying to will his team to victory. This has been a regular occurrence for the interim head coach and speaks to what his priorities are for the remainder of the season. 
"Now all I have to do is worry about the welfare of our kids," said Burke. "The most important thing is those young men in the locker room and how they feel. I've got to make sure these next 50-60 days [are] a great experience for them." 
The future of UNCW basketball looks bright with Rob Burke at the helm. Although a national search is being conducted for a full-time head coach, it is hard to ignore Burke's success thus far and would be even harder to overlook if he were to keep this up.