Best features of Wilmington coffee shops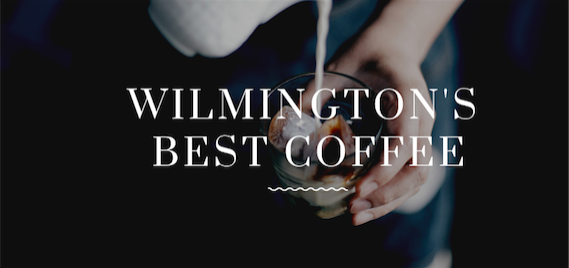 Although many people have been to at least one coffee shop in Wilmington, they may not stop to think about what makes some of the shops special from others. What differentiates a good coffee shop from a great coffee shop? This answer varies for different people depending on what they are looking for. Some coffee shops get the reputation of being "well known," and some people believe this means they are not as cozy as other smaller, less well known shops may be. Below are some of the best coffee shops ranked on that depending factor.
Grinders
Award: Best Atmosphere
Grinders has the best atmosphere in Wilmington because it offers a very personal experience for its customers. After the hurricane, Grinders moved to a different location, and it is small and cozy. The shop offers live music, couches and dim lighting, and it also has several different and creative drinks as well as the more classic coffees. They also have awesome breakfast sandwiches that are made using two pancakes as buns. What could be more fun and laid-back than that?
Recommendations: Cinnamon Bun Iced Latte
Award: Most "Instagrammable"
This "Award" is pretty self-explanatory. Drift's set up is a small store located on 110 Dungannon Boulevard. They have a similar aesthetic to every "foodie" picture that can be found on Instagram. Their store has marble counters, white walls, tons of natural lighting and golden fixtures. Everything about the shop is appealing to the eyes, including the drinks and food. When looking for an experience that is different or healthy, this is probably the shop to attend. They also have another location at Ocean Isle Beach.
Recommendations: Iced Coffee with Cream and Sugar
Award: Most Well Loved
Bitty & Beau's have been featured on the Rachael Ray show and the founder of the shop, Amy Wright, won CNN hero of the year award in 2017, which has garnered the shop a lot of well-deserved attention. The shop and the Wright family has highlighted the fact that people with intellectual and developmental disabilities, or IDD, have a high unemployment rate in this country, and the store has filled 80 percent of its employment with people who have intellectual or developmental disabilities. It is a beautiful store with a beautiful purpose, and that is why it is the most well loved. Bitty & Beau's offers a lot of other great options rather than coffee as well. Many of their frappes are interesting flavors that students will not find at other coffee places, and they also have smoothies.
Recommendations: Cotton Candy Frappe
Award: Most Reliable
PCJ has to be one of the most well known coffee shops in Wilmington. It originated in Wilmington in 1995, but it has shops in South Carolina and Washington, DC as well. PCJ is a shop that most students at UNC Wilmington have probably frequented, but there is a reason that it remains a favorite among the students and citizens of the town. The inside of a Port City always has the same, familiar feeling. It blends well with the "at home" feeling that many people want from their coffee shops. It has a familiar set of coffee selections, and is very flexible when making drinks. Another great thing about this shop is that it offers healthier choices like smoothies for its customers.
Recommendations: Iced French Vanilla Coffee and Cinnamon Latte