Grab a coffee, rescue a kitten: Wilmington's first cat cafe
Soon you will be able to enjoy your Sunday morning macchiato while contributing to the rescue efforts of local homeless kittens.
The Scratching Post Cafe, Wilmington's first cat cafe
, will be opening soon. A cage-free environment, the space is designed with the needs of the feline in mind — a lounge equipped with furniture, toys, catnip, and even cardboard materials and boxes for the cats to run around in. All of the cats in the cafe are orphans and adoptable.
Owner of the store Delia Valenti Eveland got her start working in event planning and non-profits and other countries. She said, "I decided it was time to really do something I genuinely cared about and make a difference in our community."
Eveland says she plans to partner with local vendors to have a variety of vegetarian and vegan options as well as fun dishes for customers. Ideally, there will be options for everyone. From her connections abroad, she wishes to bring the "best, boldest, most delicious coffee" from the highlands of Guatemala in Lago Atitlan to the Wilmington community.
Teaming up with the Wilmington Humane Society and Adopt an Angel, orphan cats are able to interact and mingle with customers before they find their forever home. As expected, this cage-free environment does not come with the absence of some basic guidelines for interacting with the kittens. Once customers have ordered, there is a $5 fee for entering what the cafe calls the "Cat Oasis." The owners ask that visitors do not wake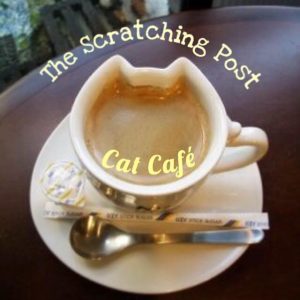 up cats, pick them up, or take photographs with flash photography. It is their environment, after all, and employees want them to come to you.
The cafe is meant to keep the cats feeling comfortable. The space will include a room that cats can go to get away from people should they wish, and there will even be a skylight feature that lets the animals look down on the cafe scene from above. To make sure the cats are never left alone, the cafe will be manned 24-hours by staff.
Cats are given lactose-free cat milk as a treat, and the staff has worked to recreate the sense of a cat's natural hunting environment. With food hidden in cat runs and tree food dispensers, the animals will have to work for their food in some instances. Additionally, they are given a balanced diet of wet and dry food.  The cafe is still in the beginning phases of planning and construction, but Eveland notes things are coming together quickly. During peak hours, availability to interact with the kittens may be limited, but customers can
make reservations on the website or by calling
, or visit during non-peak hours.