This week in UNCW sports history: the Hughes Bros. Challenge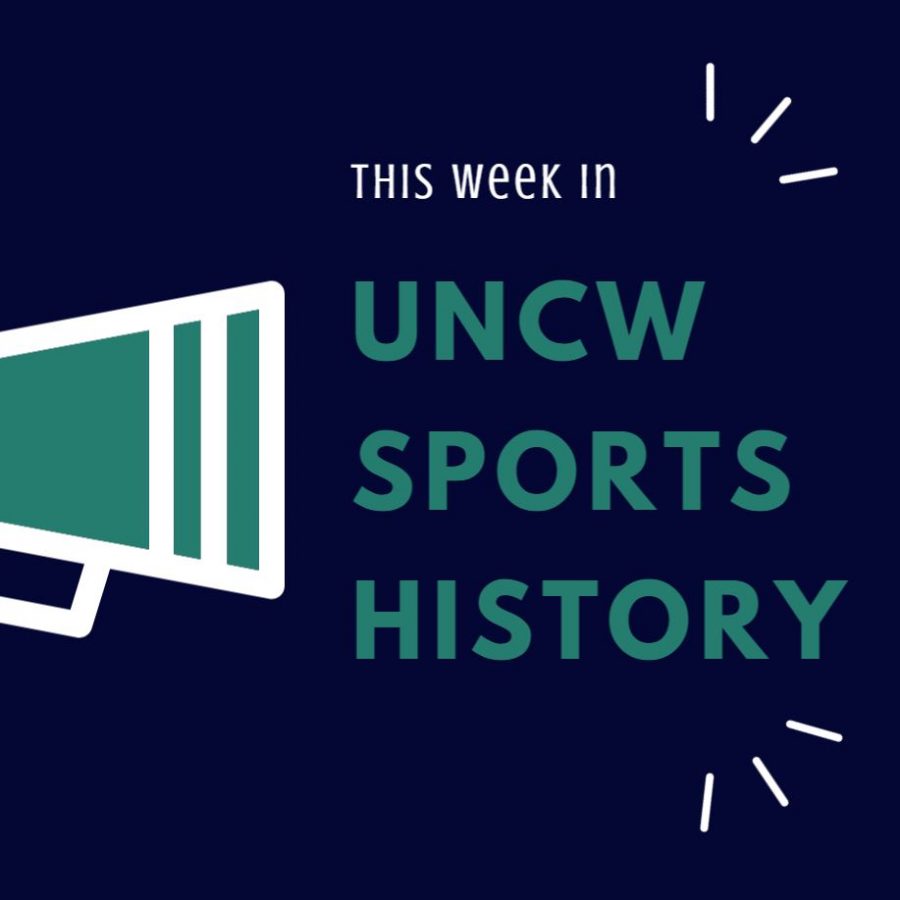 Collin Underwood, Staff Writer
February 14, 2018
As the UNC Wilmington baseball team kicks off its 2018 campaign, The Seahawk took a look back at the history of the Hughes Bros. Challenge — the yearly tournament UNCW hosts each opening weekend.
In 2014, the Seahawks started the tradition of kicking off their season by hosting the Hughes Bros. Challenge. The tournament always takes place in the opening weekend of the college baseball season and consists of four teams playing at Brooks Field.
Each of the four teams play the other three in a round-robin format from Friday to Sunday. The inaugural Hughes Bros. Challenge was the most challenging for the Seahawks, as it was the only year they have registered a loss in the tournament.
UNCW played host to Virginia Military Institute, Kentucky, and Virginia. After winning the opening game of the tournament against VMI, the Seahawks fell to Kentucky and Virginia by a score of 10-4 and 7-2, respectively. The Seahawks have not registered a loss in the tournament since their game against UVA, but the 2014 tournament stands leagues above the other tournament fields, as they haven't landed two "power five" conference teams in a single weekend since then.
The 2015 Hughes Bros. Challenge featured Richmond, No. 31 Ball State, and Wake Forest.
This tournament was the only one of the four tournaments to feature a nationally ranked team. The Seahawks defeated #31 Ball State by a score of 4-2 in their second game of the weekend. UNCW also took care of Richmond and ACC school Wake Forest by scores of 7-2 and 10-3, respectively.
In 2016, the Seahawks dominated the tournament field of Western Carolina, St. John's, and Richmond by totaling 43 runs in three games. UNCW's run differential was a whopping 31 runs, beating the teams by scores of 15-2, 16-1, and 12-9.
The total number of runs and run differential are both program records for the tournament.
The 2017 edition of the Hughes Bros. Challenge showed the Seahawks face off against George Mason, VMI, and Appalachian State. VMI joined Richmond as one of just two visiting schools to compete in the tournament multiple times.
The Seahawks swept the weekend by scores of 12-8, 4-3, and 6-5, respectively, and improved their overall tournament record to 10-2.
The fifth-annual Hughes Bros. Challenge will be held this weekend from Feb. 16-18 and will feature Eastern Kentucky, Butler, and Lehigh.
Staff Writer Collin Underwood can be found on Twitter @tweetnUnderWood. Any tips or suggestion should be forwarded via email to [email protected] For video updates from The Seahawk, subscribe to our YouTube channel.