UNCW picks up first CAA win against Drexel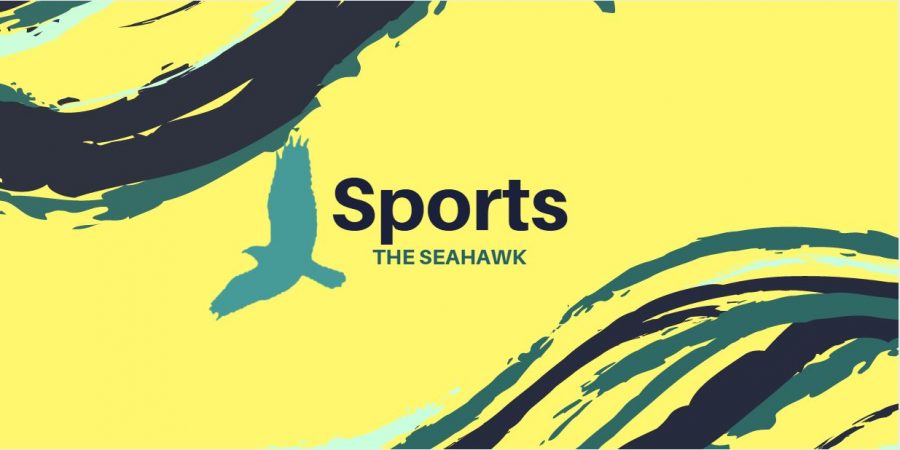 Brandon Sans, Assistant Sports Editor
January 2, 2018
After not finding an offensive rhythm in its Colonial Athletic Association opener against Delaware, UNC Wilmington (4-10, 1-1 CAA) found nothing but offense in its 107-87 win over Drexel (6-9, 0-2) on Tuesday night.
The Seahawks may be starting to turn a corner in their season by winning two of their last three games as they enter CAA play. Below are highlights of tonight's win:
Great offense beats good offense
Led by junior Devontae Cacok (23 points, 16 rebounds), UNCW was more aggressive than Drexel on Tuesday. The Seahawks nearly doubled the Dragons' rebounding total (43 to 24) and found more ways to the free throw line, making more than the Dragons attempted.
The final score was not indicative of how close this game was due to the lack of defense played by either team. Late in the game, UNCW was able to counter Drexel offensively every time the Dragons would cut into the lead.
"Our offense was falling pretty well the second half," said Cacok. "We weren't getting the stops we were supposed to the second half and that's something we're going to have to work on."
Spread the Wealth
It was a career night for several Seahawks on the offensive end. Both guards Ty Taylor and Jordon Talley matched their career-high point totals with 17 and 24 points, respectively. Sophomore guard Jaylen Fornes set a new career-high with 21 points on 8-of-11 shooting.
In total, five Seahawks contributed double-digit points including freshman Jeffrey Gary (11 points), who did not miss a shot. Offensively, it was the best game of the season for the Seahawks.
"One of our focal points is for everyone to work off each other," said Fornes. "I think just being a great teammate is what our focal point is."
McGrath picks up CAA win number one
The win is the first conference victory of UNCW coach C.B. McGrath's career, something he seemed eager to get against the Dragons. McGrath became animated on the sidelines against Drexel in the second half coaching his team to a win.
At times, he mass-substituted in an attempt to spark his team defensively.
"Just knowing if we can get two stops in the second half in a row and that game might be over," said McGrath. "I told the starters if they didn't get a stop, they're all coming out."
With its offense rounding into form, the focus for UNCW is its defense. If those coaching moments begin to resonate with McGrath's players sooner than later, the Seahawks have a reasonable shot to challenge for the CAA crown.