Look cool and stay warm: 7 ways to stunt this fall
All Velvet Everything
One trend that has been literally everywhere this fall and on every piece of clothing imaginable is velvet. I've seen velvet tops, pants, shoes, and even scrunchies (which I'm all here for and currently own). A velvet piece immediately spices up your outfit, so put on a velvet, wine-colored spaghetti strapped top or some high-heeled black velvet booties and hit the town!
I'm Dreaming of a Monochromatic Christmas
A lot of fall colors tend to be on the darker side, so I say you should embrace that this season and go for a bold, monochromatic look! Black is always the classic go-to color, but you can always mix it up with shades of olive green or burgundy. You can go for a sweater dress with tights and boots or even mix it up with a top and colored jeans. Who says dressing in all one color has to be boring?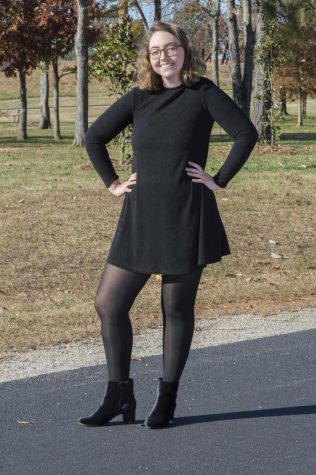 You're the BOMB(er).com
Bomber jackets are not necessarily a new trend these days. Its been through many style variations throughout the 1900s and came back on the fashion scene a few years ago. However, it is still definitely a cool accent piece that can easily add a lot of flair to your 'fit. And since you can find them in countless colors, patterns and fabrics, you have endless options when trying to jazz up your look. So whether you're feeling the embroidered vibe or want to glitter it up with some sequins (or even take it back to our old velvet staple), you'll always be in style.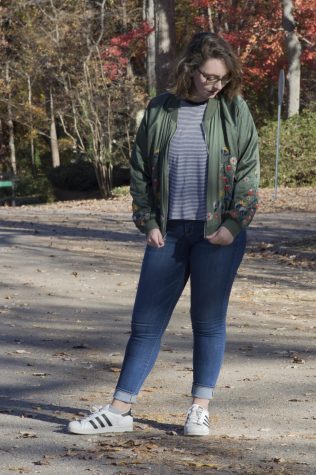 That Turtle Neck (Jump)Suits You
If you didn't know, now you do: turtlenecks are cool. It's like having a scarf built in to your long sleeved shirt. Plus, you look dope as heck. Also, jumpsuits are a great fall staple because they're super versatile. If you find a more simple one, you can pair it with so many things to create different vibes. They can be dressed up for a night out or dressed down to wear to class. And, obviously, pairing them with a turtleneck is for sure the best move this fall.
It's Summer Card-AGAIN
This one is pretty self-explanatory, but something people may not think about doing. Before you take all your summer clothes back to your parents' house for the winter, look for a couple of sleeveless or short sleeve tops to hang on to and throw a cardigan on over them for a quick, easy fall look!
Find Your Perfect Poncho
To be honest, before this fall season, I probably hadn't worn a poncho since my family trip to Niagara Falls. However, when I saw this wool beauty, I couldn't pass it up. Ponchos are a great item to throw on over long sleeved shirts to keep warm while still maximizing air flow. Plus, different fabrics can affect how heavy it feels and how warm it is, so if you just want to wear it as a light jacket, find one that's 100% cotton instead of a heavy wool fabric.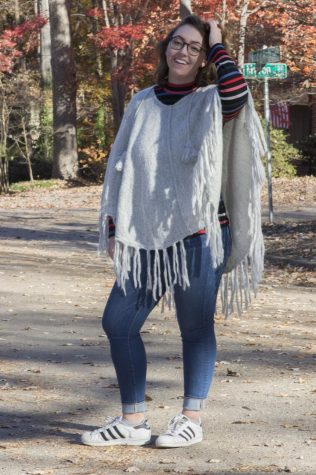 Go Ahead, Crop That Sweater
I've heard cropped sweaters have been getting a lot of flack lately for being "impractical" and "not sensible." The argument typically goes that you can't wear them in summer because they're long sleeved, but you also can't wear them in fall because they're cropped. Well, I'm here to say they DO work for fall in multiple different ways, no less. You can put on a pair of black tights and a high waisted skirt or even a pair of high waisted jeans and you're set!