Roy Halladay, former MLB Cy Young winner, dies at age 40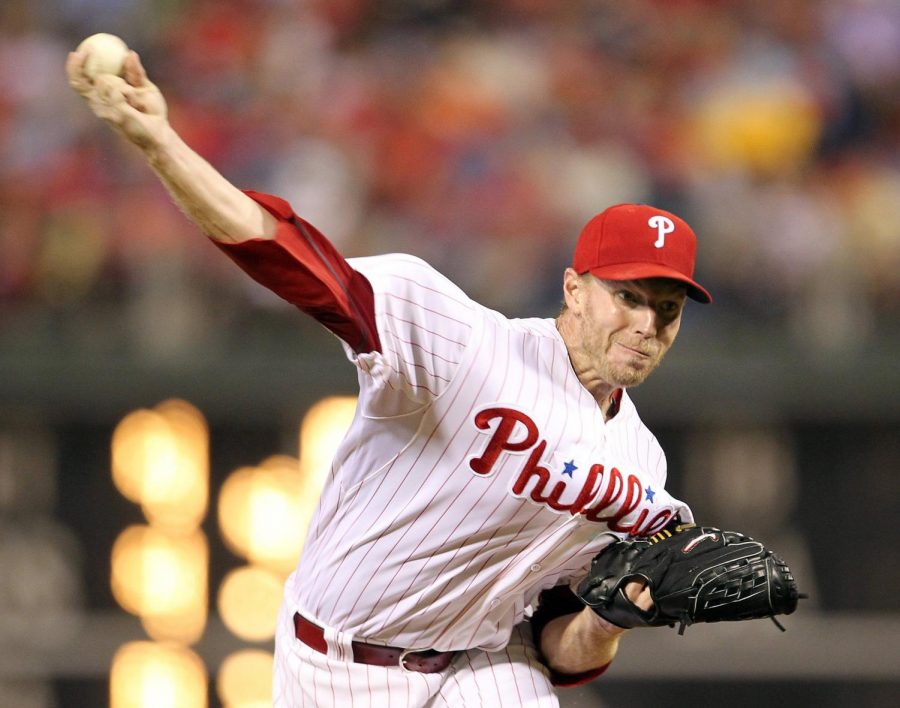 Noah Thomas, Sports Editor
November 8, 2017
Roy Halladay, a former pitcher in Major League Baseball who played 16 seasons for the Toronto Blue Jays and Philadelphia Phillies, died Tuesday, Nov. 7, when the small aircraft he was piloting crashed into the Gulf of Mexico. He was 40.
Known for his superior, technical approach to the game, Halladay was a two-time Cy Young Award winner in the National League – an honor bestowed upon the league's top pitcher each season. He was an eight-time All-Star, twice led MLB in wins (2003, 2010) and threw the 20th perfect game in the history of baseball on May 29, 2010, against the Florida Marlins when he struck out 11 of the 27 batters he faced that day.
Upon the news of Halladay's passing, tributes poured onto social media from throughout the baseball world. "#RIPDoc," a reference to Halladay's nickname that alluded to the Wild West gunslinger "Doc" Holliday, was used as a tag for those remembering the deceased pitcher.
In shock over the terrible news about Roy Halladay… a pitcher I grew up admiring & rooting for. Praying for his family & friends. #RIPDoc

— Mike Trout (@MikeTrout) November 7, 2017
My prayers go out the family of Roy Halladay. He was a fierce competitor between the lines and a considerate friend, husband, and father off the field.  His wife Brandy and sons are in our hearts and prayers tonight. #RIPDoc

— Albert Pujols (@PujolsFive) November 8, 2017
Halladay set the bar in the late 1990s through the 2000s for excellence in pitching. After he concluded his career in 2013, he continued the philanthropic lifestyle he enjoyed as a player – during his time with the Blue Jays, he was nominated several times by the organization for MLB's Roberto Clemente Award due to his work with underprivileged children. It was written into his contract with the team that $10,000 of his annual salary be donated to the Jays Care Foundation.
He is survived by his wife, Brandy, and their two children, Ryan and Braden. He was loved by his family, friends, and fans both inside and outside of baseball. He will be remembered for what he gave to the game and the lives he touched all over the world.
He will be missed.
Rest in Peace, Doc.
– The Seahawk Sports Staff