NCAA denies eligibility for N.C. State's Beverly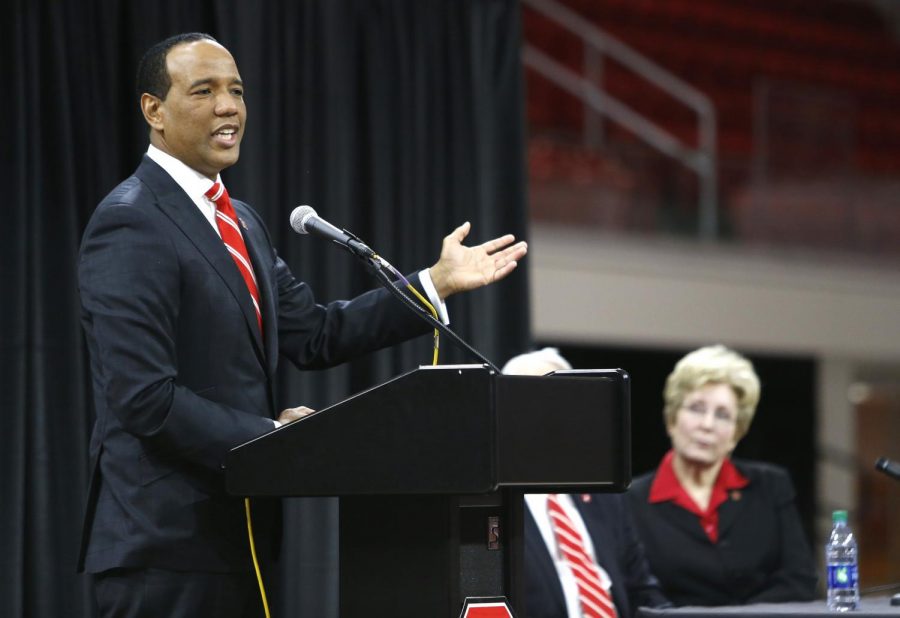 Two weeks after releasing its decision in the investigation of academic fraud surrounding athletes at the University of North Carolina Chapel Hill – an investigation that lasted the better part of a decade and resulted in no sanctions for UNC – the NCAA is once again under fire for a decision that seemingly goes against the organization's mission.
The NCAA denied immediate eligibility for North Carolina State freshman Braxton Beverly on Monday, which was met with wide backlash from individuals across college basketball.
Beverly, a three-star basketball recruit from Kentucky, committed to Ohio State in October 2016. Then-Buckeye head coach Thad Matta was responsible for recruiting Beverly.
"Once I met Coach Matta, me and him clicked instantly," Beverly told Cleveland.com. "We have the same vision, same goals, same work ethic. I feel like he's definitely gonna get the best out of me and take my game to the next level."
An underwhelming season in 2017, along with Matta's health issues, raised the question of whether or not Matta would return to coach another year. It was originally said that Matta would return for the 2017-18 season, but Ohio State made the surprising decision to relieve Matta of his duties as head coach in June.
Beverly arrived on campus the month before Matta's departure and enrolled in a summer class – a practice common among first-year college athletes in order to get a head start on coursework. He had agreed to play for Matt, and since this was no longer the case, he asked Ohio State for a release. It was granted without issue.
After leaving OSU, Beverly set his sights on N.C. State, hoping to suit up for former UNC Wilmington head coach Kevin Keatts and the Wolfpack. The NCAA, however, denied Beverly eligibility to play for the Pack during the 2017-18 season.
"Disappointed would be an understatement for how I feel for Braxton, he's devastated," said Keatts in a release. "This is a situation where adults failed a young man and he's the one paying the price."
Since Beverly had already enrolled in a course at Ohio State, he was considered a transfer student when he left to join the Wolfpack. According to the NCAA, basketball transfers are required to spend a year in residence at a school before being eligible to play. N.C. State requested a waiver for the ruling, which was denied twice – once initially, then again after an appeal.
"It's frustrating to see because while Braxton is considered a 'student-athlete,' he was punished for trying to take extra steps to be a good student," said a source from N.C. State's athletic department. "Ohio State and Thad Matta even wrote to the NCAA for Braxton to help aid his transition to compete for N.C. State this year.
"He didn't even attend a single practice as a member of the Ohio State basketball team."
After seemingly wasting years of time and money on the UNC scandal to come up empty-handed, the NCAA's denial to allow Beverly to play this season has prompted many people in the college basketball world questioning the NCAA and its ability to effectively make decisions.
Regardless of the public's disapproval, Beverly will be required to wait a year before playing for the Wolfpack.
Contributing Writer Noah Powers can be found on Twitter at @TealNoah23 . Any tips or suggestions should be forwarded via email to [email protected] For video updates from The Seahawk, subscribe to our YouTube channel.