Making Friday nights easier: UNCW graduate starts BarMembership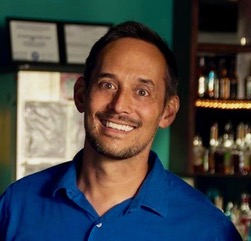 Say goodbye to holding a plethora of membership cards in your wallet when going out in Wilmington, all thanks to UNC-Wilmington Communication Studies graduate Brandon Noel. Noel, who graduated in 2002, is the founder and creator of BarMembership, an automated application and membership process for entering North Carolina night clubs and bars.
BarMembership is a technology-based system that lets new patrons log in with their information one time and "check in" each subsequent time they return to that bar or nightclub. After entering their information for the first time, the bar or nightclub can retrieve their information by entering a phone number. This makes it more efficient for bouncers to check customers in faster. The bar or nightclub can also keep track of who comes in and at what times.
BarMembership didn't come to be over night. Noel, a former marine, worked as a public affairs officer for the military based on his Communication Studies background. "Military and media are like oil and water," says Noel, but his experience with communication helped him succeed with interactions with the media for the military.
Along with working for the military, Noel also held a number of other positions, ranging from working with Allstate to volunteering for the Big Buddy Program as a recruitment officer to running a media company for youth sports. "I'm kind of goal oriented," says Noel.
Noel came up with the idea for BarMembership after seeing the problem at local bars: the lines were always long and there was unnecessary paperwork that each bar had to keep track of. At North Carolina bars, every patron must fill out a membership application and then receives a membership card.
"You have to bring those membership cards back, and everyone loses them and forgets them. And then you fill out the membership application again and pay the $1 membership fee, over and over," says Noel.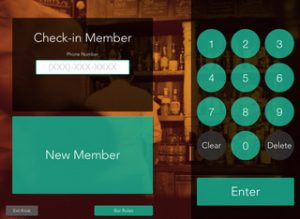 After moving back to Wilmington two years ago, he helped a relative run a bar and got re-introduced to this North Carolina membership law. He recalled this membership rule from when he was in college because it has been on the books for over 40 years.
"I couldn't believe that it was done the same way. I don't do tedious. If there is a process that is tedious, I'll find a way to fix it," says Noel.
After searching for a technology system to help mitigate this problem and realizing that there wasn't one, Noel created BarMembership. Noel provided the concept and pulled on Amgaa Purevjal as a business partner for the technology. Purevjal manages the technology and programming side of the business while Noel manages sales and overall operations.
BarMembership was launched in June 2016 and served its first customer in March 2017. Today, BarMembership has about 83,000 people in their system and has had over 143,000 check-ins since the launch. Some local places using BarMembership are Ibiza, Palm Room and Lager Head.
Noel says that during his time at UNCW, he really appreciated the push he received from both Dr. Weber and Dr. Olson. After being in the marines, he knew he needed teachers to be tough on him.
"If you give me an inch, I'll take it. And then a little bit more. But if I know I can't take that inch to begin with, I won't even try," says Noel about himself. He says that he has kept in contact with both Dr. Weber and Dr. Olson sporadically over the years. He likes to keep them updated on where he's been over the years and how he applies what he learned at UNCW in post-college life.
When asked if Noel had any advice for UNCW students who want to be entrepreneurs, Noel says, "There are very few successful businesses with owners who got it on their first shot. Failure just means you're trying. Failure means you're one step closer to success."