Goodrum's success on the field leads to CAA recognition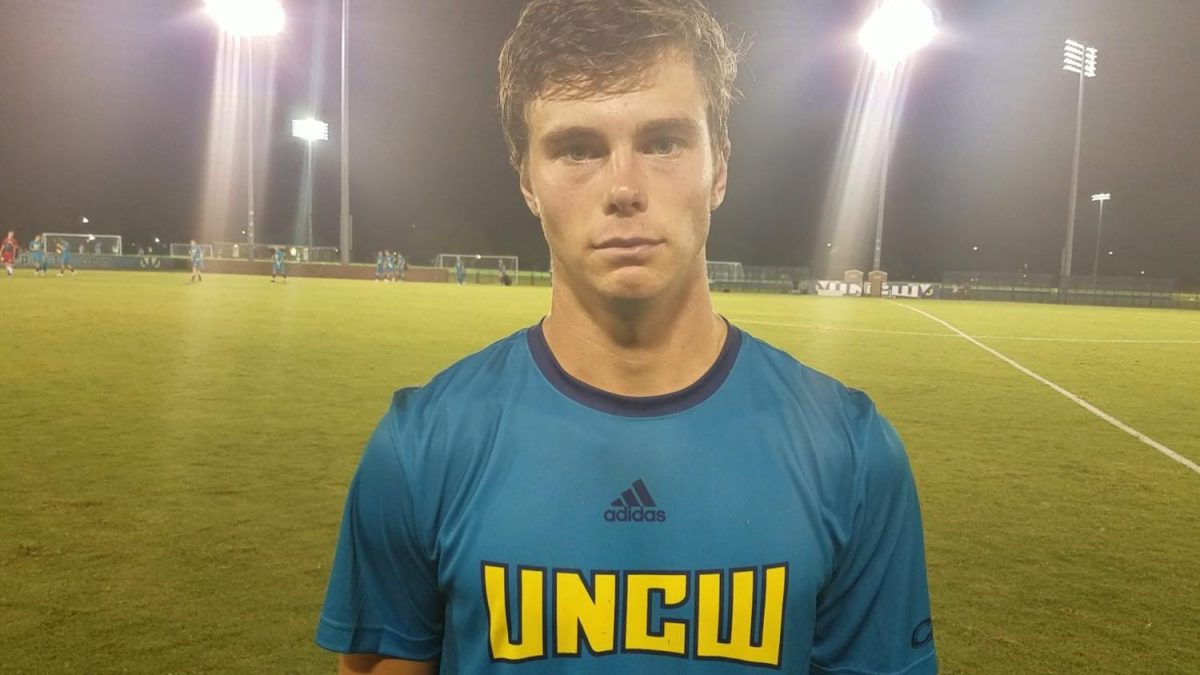 Vanessa Dickerson, Contributing Writer
September 29, 2017
Phillip Goodrum of the UNC Wilmington men's soccer team was named Co-Colonial Athletic Association Player of the Week on Monday, Sept. 25. Goodrum shared this award with Drexel's Sebastian Cabral.
Goodrum earned this award following his two goals against conference opponent William and Mary in a comeback win for the No. 15 Seahawks. Both of his goals were scored in the second half to pull out a nail-biting win over the Tribe. This win helped the Seahawks continue to be undefeated in the CAA.
"It's great to get individual awards — that's what all players want. But I think the biggest thing is that it's really a team award," said Goodrum.
While the win over William and Mary was a testament to Goodrum's skills on the field, it also kept the Seahawks ranked among the nation's top-20 programs. The sophomore said his team knows about the rankings but tries to focus on one game at a time.
"Right now, we try not to pay much attention to the rankings, but everyone sees it and that puts a little bit of pressure on you to keep it going and put the balls in the back of the net. So that definitely gives me the drive to keep going," said Goodrum.
In Goodrum's freshman year, he earned a spot on the CAA All-Rookie Team and earned the CAA Rookie of the Week award once. He started in 17 games and opened his college career scoring a goal in a win over Campbell. His successful freshman campaign brought him into a leadership role alongside team captains Julio Moncada and Joel Bylander.
"I try to lead as much as I can. I think we have two great captains right now in Julio Moncada and Joel Bylander, and everyone realizes that they are the leaders, but I try to step up as much as I can and follow after them," said Goodrum. "When my time comes to be a captain, hopefully, I can step up and do that."
Goodrum continued the momentum Wednesday night against Elon, scoring a goal in the 39th minute of UNCW's 2-1 win. His goal, along with freshman forward Emil Elveroth's second-half goal, handed the Phoenix their first loss of 2017.
Goodrum and the Seahawks look to continue their winning ways against VCU over the weekend. The Rams, a former CAA rival, visit UNCW Soccer Stadium on Saturday at 7 p.m.
Contributing Writer Vanessa Dickerson can be found on Twitter @NessaDickerson. Any tips or suggestions should be forwarded via email to [email protected]