Men's and women's basketball schedules released for 2017-2018 season
Fans know who they will be seeing a few months ahead of tipoff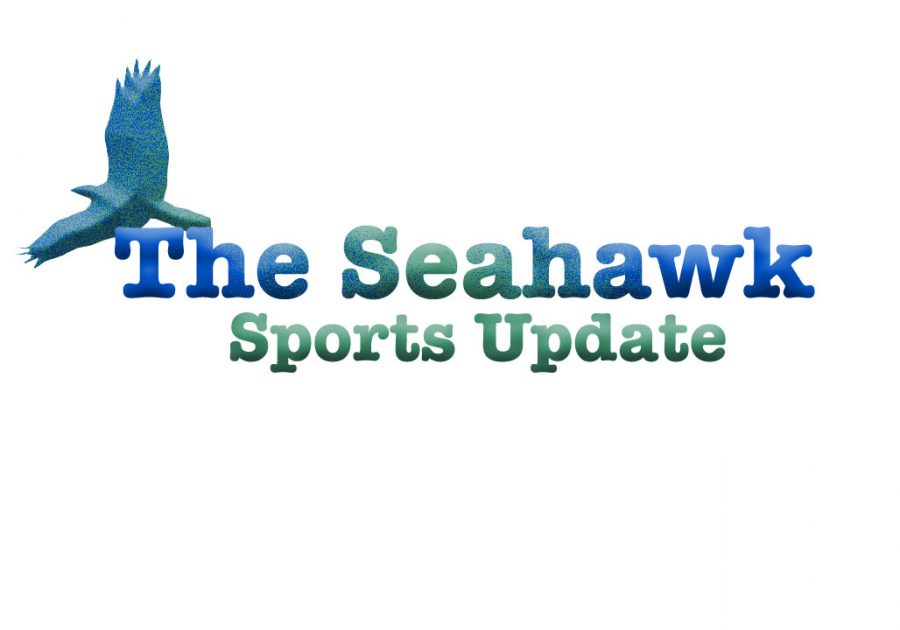 Fresh off of a second consecutive CAA title and second NCAA Tournament run, the men's basketball team has high hopes for the upcoming season. And with former North Carolina assistant coach C.B. McGrath taking the reins as UNCW's head coach, basketball in Seahawk country looks to be taking a step in the right direction after losing former coach Kevin Keatts to North Carolina State.
"It's my first year in the conference and I'm excited about it," said McGrath to UNCW Athletic Communications. "We also put together as competitive a non-conference schedule as we could. We'll get started a little earlier in the future. I'm pleased with the schedule overall."
The Seahawks tip off the 2017-18 season with a home game against North Carolina Wesleyan. This is followed by a road game against the Davidson Wildcats and a home game against Campbell.
The team has the opportunity to play in two invitational tournaments this season, including the Savannah Invitational on Nov. 24 and 25 with games against Loyola and Valparaiso. About a month later, on Dec. 21 and 22, the Seahawks travel to El Paso, T.X., for the Don Haskins Sun Bowl Invitational with games against North Dakota State and either UT at El Paso or Howard.
The Seahawks, who finished last season with an overall record of 29-6, will begin their defense of the CAA title at home on Dec. 30 against Delaware. This is followed by another home game on Jan. 2 against Drexel. The team then takes to the road for a three-game stretch against Towson, Delaware, and Elon respectively.
The Seahawks will host Hofstra on Feb. 10 in Trask Coliseum for homecoming. This is followed by a home game against Elon, followed by Senior Night vs. College of Charleston, a team the Seahawks battled down to the wire three times a year ago, including the championship game of the CAA Tournament. The team will finish the season on the road against William & Mary and Drexel.
The 2018 CAA Men's Basketball Tournament is set to tip off on March 3 at the North Charleston Coliseum in North Charleston, SC.
Women's basketball
With new coach Karen Barefoot, the UNCW women's basketball team looks to rebound after a humbling 11-20 record just a season ago.
"I am excited to be coaching again in the CAA," said Barefoot to UNCW Athletic Communications. "It is a very talented league with some great teams and we look forward to competing against them this season."
UNCW women's basketball opens up the 2017-18 season with three consecutive home games against Greensboro College (exhibition), UNC Pembroke, and East Carolina. What stands out about the Seahawks' non-conference schedule is games against two ACC teams in North Carolina and Pitt. The last time the Seahawks faced multiple ACC teams in the same season was 2013-14 with games against Notre Dame and Wake Forest.
"It's gonna be a challenge (playing against North Carolina and Pitt), but honestly we're ready for it," said sophomore guard Timber Tate in an interview with The Seahawk. "With this new system, coach Barefoot has for us ready for anything."
UNCW begins conference play on the road on Dec. 29 against defending CAA champion Elon. This is followed by a stretch of three home games against William & Mary, Northeastern, and Hofstra.
Toward the end of the season, the Seahawks head back to Wilmington for games against College of Charleston and Drexel. This is followed by one final road stretch with rematches against William & Mary, James Madison, and College of Charleston.
The Seahawks then close out the regular season with two home games against Towson on March 1 and Elon on March 3 for Senior Day. The CAA Tournament tips off on March 7 at the Daskalakis Athletic Center in Philadelphia, P.A.