UNCW alum Beane named Buffalo Bills GM
The Class of '98 graduate has spent the last two decades with the Carolina Panthers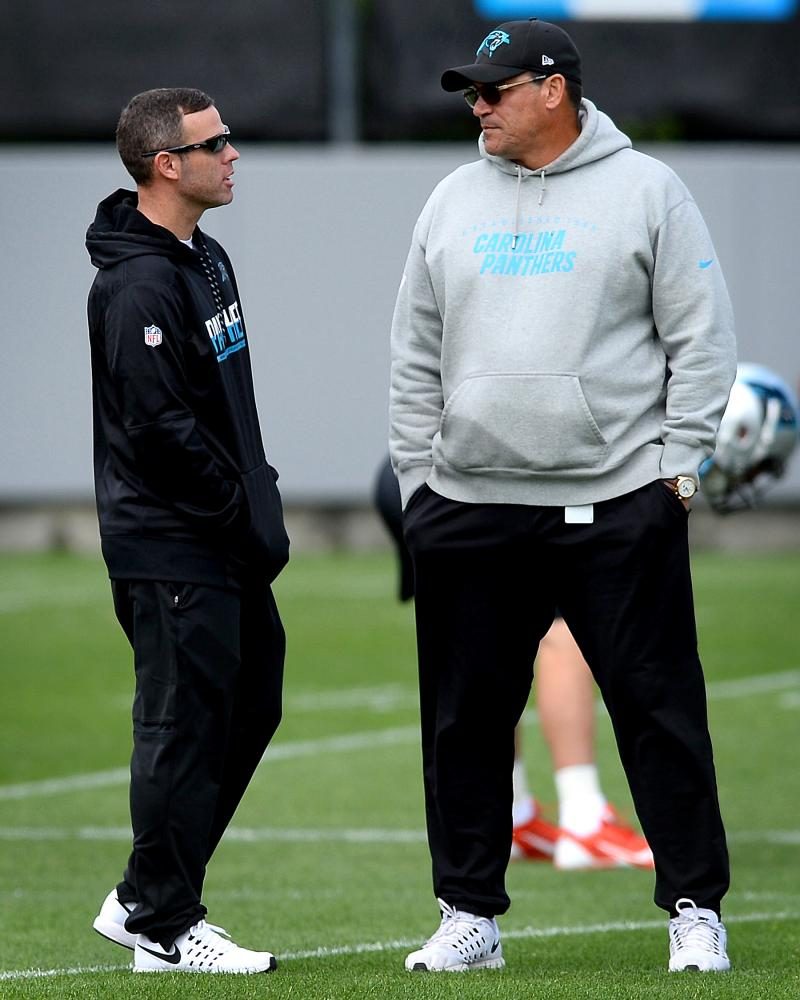 Noah Thomas, Sports Editor
August 17, 2017
Even without a football program, UNC Wilmington found a way to make headlines in the National Football League this summer when UNCW alum Brandon Beane was named general manager of the Buffalo Bills on May 9.
Beane, who majored in communication studies at UNCW before graduating in the spring of 1998, spent 19 years with the Carolina Panthers, where he interned at multiple positions as a Seahawk before being hired full-time.
The 40-year-old wore many hats in nearly two decades with the Panthers. From being an intern conducting summer camp public relations and football operations during the regular season, to eventually being hired as assistant director of football operations for Carolina, he's done nearly every job a football franchise's front office has to offer.
That includes the head job itself. After former Panthers GM Marty Hurney was fired during the 2012 season, Beane took over as interim GM for the remainder of the team's schedule. The team went 6-4 in 10 games with Beane at the helm.
After Carolina hired Dave Gettleman to replace Hurney, Beane returned to his role as assistant general manager where he continued to learn and grow. He remained at the position until being hired by the Bills in May.
"Brandon stood out to Kim [Pegula] and I as he embodies the type of leader and type of person we want in our organization," team owner Terry Pegula said in a released statement. "We feel his vast understanding and experience in many facets of football operations will be invaluable to our club moving forward."
Beane replaces former Buffalo Bills GM Doug Whaley, whose four years with the team were brought to an end following the 2017 NFL Draft. The Bills went a combined 30-34 in four seasons under Whaley.
Utilizing his experience in Carolina, which included a trip to Super Bowl 50 after the 2015 season, Beane hopes to make the Bills successful once again.
"I went through the interview process with the Pegulas, and I'd never met them," he said at his introductory press conference on May 12. "I was blown away. You go into something and you're often like, 'I don't know what it's going to be like,' but when I left the interview, I knew I wanted to be a Buffalo Bill."
Beane said it was a dream come true when he received the phone call offering him the job. He said his main goal is to build Buffalo back to what it was in the 1990s – an era in which the Bills made four consecutive Super Bowl appearances from 1990-1993.
"As I've done in every step of my life, I'm going to hit the ground running," Beane said. "You're going to find that I'm a hard worker, I'm humble, and I just want to do what's best. It's not going to be my team… it's going to be the whole Buffalo Bills' collaborative approach and I think that's what wins. I've seen that in Carolina, and that's what you are going to see here."
Sports Editor Noah Thomas can be found on Twitter at @iNoahT. Any tips or suggestions should be forwarded via email to [email protected]