Harris resigns as UNCW women's coach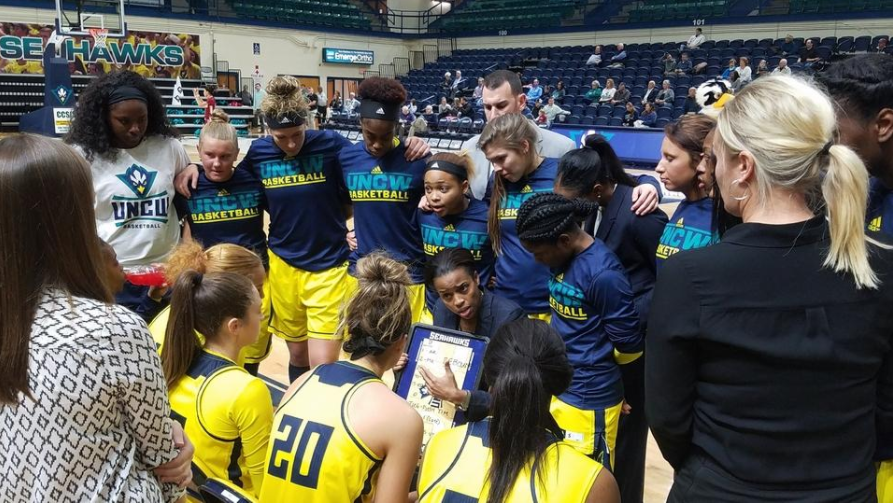 Brandon Sans, Staff Writer
April 11, 2017
After replacing one basketball coach last week, UNC Wilmington athletic director Jimmy Bass will begin the process all over again.
UNCW women's basketball coach Adell Harris resigned Tuesday afternoon in order to pursue other interests. Harris led the Seahawks to an 11-20 overall record and went 5-13 in the Colonial Athletic Association this past year.
Over her five-year tenure as the Seahawks head coach, Harris went 42-112.
Harris began her five-year stay in Wilmington in May 2012 after completing a three-year stint at Tusculum, a NCAA Division II school in Tennessee. Her time at UNCW was her first head coaching job at the Division I level.
Upon her hiring, she had hoped to continue the success her predecessor, Cynthia Cooper-Dyke, experienced over her two-year regime when the Seahawks went 44-22. Unfortunately, the Seahawks never came close to matching that level of success.
In Harris' five seasons the Seahawks never won more than 14 games and finished last in the CAA three times. She did not record more than five wins in her first two seasons.
The resignation comes a week after UNCW hired former UNC assistant C.B. McGrath to head its men's basketball program after Kevin Keatts left for North Carolina State.
Keatts and Harris were both awarded contract extensions after successful 2014-15 seasons for both programs. In by far her best season at UNCW, Harris guided her team to a 14-16 record that year.
Harris' extension added two more years onto the original four-year contract she signed in 2012, meaning it was set to expire after the 2017-18 season.
UNCW Athletics said the process to hire a successor will begin immediately.
The Seahawk will provide updates to this story as they become available.
Staff Writer Brandon Sans can be found on Twitter @bsans10. Any tips or suggestions should be directed via email to njt8879@uncw.edu.