Two coffees and a radio: front-runners to be UNCW basketball's next head coach
Three names have surfaced this week as candidates for the UNCW head coaching job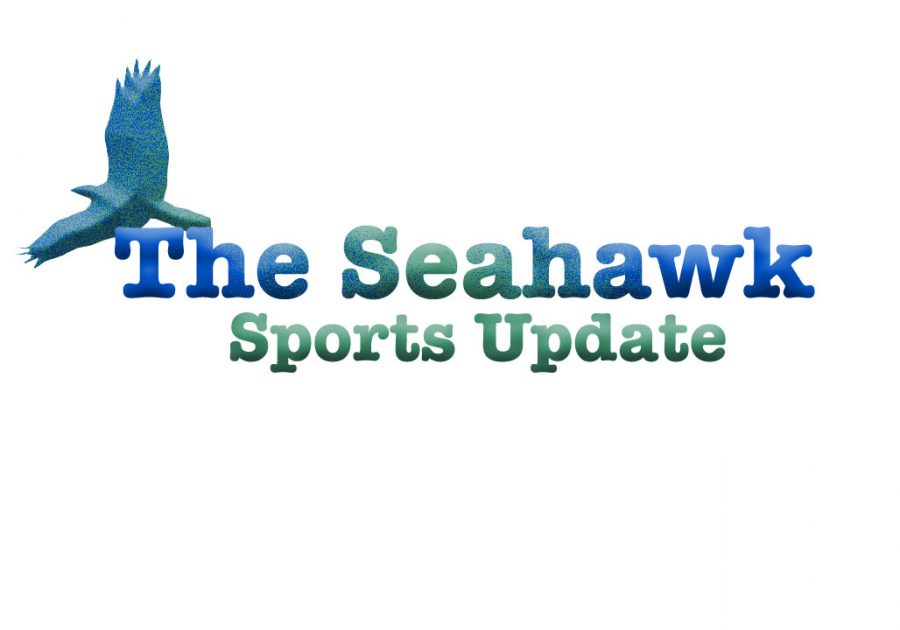 Noah Thomas, Sports Editor
March 28, 2017
It has been 11 days since Kevin Keatts announced he would depart UNC Wilmington's basketball program to take the head coaching job at North Carolina State.
The announcement put a damper on the Port City's St. Patrick's Day celebrations. But with the third-year coach's departure came the excitement of the imminent hire of a new, up-and-coming coach.
UNCW Athletic Director Jimmy Bass will be interviewing potential candidates through at least the end of the week. According to various writers associated with UNCW Athletics, a few names have emerged as the front-runners to be the next man in charge of Seahawk basketball.
Those names — C.B. McGrath, Joe Pasternack, and Joe Dooley — each have a certain level of name recognition in different regions of the country and are vastly different in caliber than UNCW's previous coaching search in 2014, which found a relatively unknown Keatts at the time.
Continue reading to learn more about each of the names listed above:
C.B. McGrath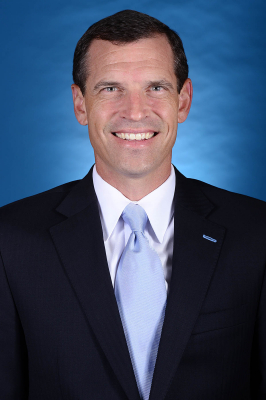 Perhaps the most noteworthy name to surface in UNCW's coaching search, McGrath has spent the last 18 seasons as an assistant under Roy Williams at both Kansas and North Carolina. He played collegiate ball for Williams in the mid-to-late '90s at Kansas and stuck with the Hall of Fame coach from that moment on.
He and fellow Williams disciple Jerod Haase spent a lengthy amount of time as assistants before the latter took the head coaching job at the University of Alabama-Birmingham in 2012. Haase spent four seasons with the Blazers before taking the head job at Stanford, where he coached this previous season.
McGrath, 41, has never left Williams's bench. Perhaps he's felt most comfortable there, perhaps the right opportunity has never arisen for him to leave.
UNCW could be that job.
Keatts left the Seahawks in a much better position than he arrived. With McGrath's experience recruiting some of the biggest college basketball stars this century combined with an already talented roster, the Seahawks could quickly be put in a position to challenge for the Colonial Athletic Association crown for a third consecutive year.
McGrath is currently busy with UNC and its NCAA Tournament run. The Tar Heels narrowly defeated Kentucky this past weekend to clinch the program's 20th Final Four berth. He is set to interview later this week.
Joe Pasternack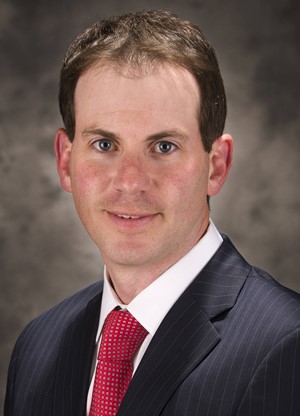 This guy has already interviewed for the job. His connections run deep.
Pasternack has been the associate head coach under Sean Miller at the University of Arizona since 2013 and was an assistant the two seasons prior. Unlike McGrath, Pasternack has previous head coaching experience.
The head coach at the University of New Orleans from 2007-2011, Pasternack led the Privateers to a 54-60 in four seasons, including a 16-6 record in his final season before leaving for Arizona. His departure had to do with UNO Athletics' turbulent transitioning between NCAA Divisions I-III near the end of his tenure.
He graduated from Indiana in 1999 after four years as a student manager under Hall of Fame coach Bobby Knight. He was an assistant under Ben Braun at California from 2000-2007.
Stepping into the head coaching role at UNCW would be a big step for Pasternack's coaching career. Considering his tenure as an assistant at a prosperous Arizona program, it may be the right time.
Joe Dooley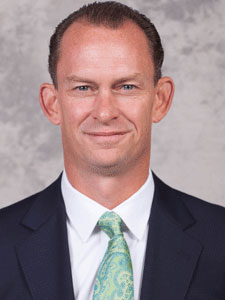 Okay, so this name flew out of left field early Tuesday morning. Most thought he was joking when Brian Mull of NCAA.com reported last week that Dooley was interested.
It turns out that wasn't the case.
Dooley, 51, is the oldest of the three frontrunners listed in this article and sports some North Carolina connections. He inherited a Florida Gulf Coast program from former coach Andy Enfield in 2013 that made a Sweet Sixteen run the previous season.
Prior to joining the Eagles, he was an assistant under Kansas coach Bill Self from 2003-2013 and was part of the Jayhawks' national championship in 2008 — a team that featured future NBA star, Mario Chalmers.
Since taking over at FGCU, Dooley has led the Eagles to a postseason berth in each of his four seasons: the NIT (2014), CIT (2015) and the NCAA Tournament in each of the last two seasons.
Dooley was the head coach at East Carolina from 1995-1999. The Pirates accumulated a 57-52 record in those four seasons.
It is not clear if Dooley has already interviewed for the UNCW job, but his resume likely positions him as the strongest candidate of all the coaches listed.
UNCW Athletics is likely to announce the 10th head coach in program history in the next week. Check back here or at TheSeahawk.org for more details.
Sports Editor Noah Thomas can be found on Twitter at @iNoahT. Tips or suggestions should be directed via email to [email protected]