2017 basketball recruits evaluating their future post-Keatts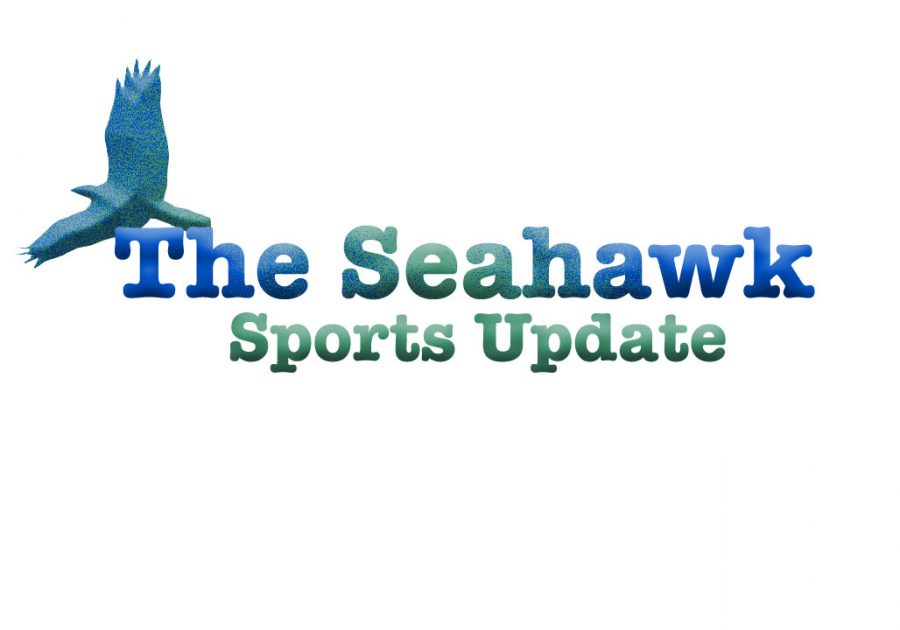 Noah Thomas, Sports Editor
March 26, 2017
With North Carolina State's recent announcement naming Kevin Keatts the Wolfpack's next head men's basketball coach, it was just a matter of time before his recruits signed to UNC Wilmington began questioning their future.
The first domino fell late Monday night. 2017 commit Clayton Hughes, who signed his National Letter of Intent with the Seahawks last November, was released from his commitment by the university per his request, re-opening his recruitment to other programs.
Hughes, a 6-foot-5 forward from Jackson, Tennessee, was one of four signed recruits scheduled to join UNCW for the 2017-2018 basketball season. The others included Brion Whitley, Evan Cole, Zac Cuthbertson, and Josh Boutte, with Whitley being the only recruit at press time to reaffirm his commitment to the Seahawks.
This is not the first time a coaching change has caused Hughes to rethink his college commitment. After Donnie Jones was fired from the head position at Central Florida in 2016, Hughes backed out of his commitment to the Knights.
The delay in finding a new coach forced him to take an extra prep year at Hargrave Military Academy in Virginia. Now that Keatts has left for redder pastures, Hughes finds himself in a similar situation.
"(My family) didn't want what happened with last year (to occur again)," Hughes said. "Coach Keatts was a big part in me choosing UNCW. I loved everything about Wilmington and the school, but I had a good relationship with Keatts and he was my main recruiter.
"When he left, me and my family felt that opening my recruitment and seeing other options were best for me so we could get the best fit for my future."
Assistant coach Takayo Siddle was named interim head coach at UNCW soon after the Keatts announcement. Hughes said he will re-examine the situation once a full-time coach is hired.
As for Whitley, the Florida native said Keatts leaving has had no influence on his decision to become a Seahawk in college.
The 6-foot-5 guard called Wilmington his new home — one he will not leave because of a personnel change.
"That's where I committed to — that's my home," he said. "No matter the coach, if you are a team leader who works hard in the classroom and on the court, and you can put the ball in the basket, a coach would be dumb not to play you."
Whitley's main goals as a Seahawk are to play significant minutes on the court early on and to get UNCW over the first-round NCAA hump that has ended its previous two seasons.
He said he did not want to be a player known for abandoning a situation when adversity strikes and the first thing he will do upon arrival is hit the gym.
"The grass isn't always greener on the other side. UNCW has a lot to offer with the basketball program. You have a great shot every year of making the tournament. A lot of attention is on the basketball program and we are respected now."
Cuthbertson and Boutte, both junior college transfers who will be eligible to play immediately next season, have not publicly voiced their intentions moving forward.
Cuthbertson is a native of Vanceboro. He spent the previous two seasons at Mineral Area College in Park Hills, Missouri. Boutte is currently enrolled at Dodge City Community College in Dodge City, Kansas, where former UNCW guard Trey Grundy landed after being dismissed prior to the 2016-2017 season.
Cole is a power forward from South Forsyth High School in Cumming, Georgia. Like Cuthbertson, he has yet to comment on his commitment.
Edit: on March 27, Josh Boutte announced he will explore other options outside of UNCW after the departure of Kevin Keatts. Cuthbertson and Cole have yet to comment on whether he will stay with UNCW or follow Hughes and Boutte's path.
Sports Editor Noah Thomas can be found on Twitter @iNoahT. Any tips or suggestions should be directed via email to [email protected]