Hawk-off: Golden's single lifts UNCW over App. State, 6-5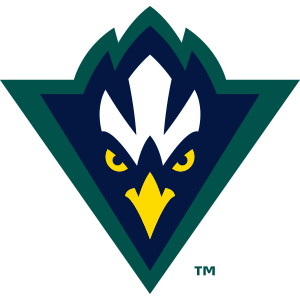 Brandon Sans, Staff Writer
February 19, 2017
Before UNC Wilmington (3-0) can worry about Colonial Athletic Association titles and beyond, it first must work out the kinks it displayed over the first weekend of the year with an understanding its offense has tended to make up for a lot of those issues.
With three errors, UNCW's 6-5 comeback over Appalachian State (1-3) was anything but pretty. However, with an offense that scored four runs over the final three innings, it may not always need pretty to win ballgames.
"We're excited to finish the weekend out with a victory, but it was an ugly ballgame on both sides," said UNCW coach Mark Scalf.
Redshirt sophomore Logan Beehler had trouble commanding his pitches in his first start of the year. In the third inning, Beehler walked the bases loaded with no outs, but was able to pitch out of the jam without allowing a run to cross.
"I didn't have the command I wanted tonight," said Beehler. "At the end of the day, you have to go out and compete."
He walked the bases loaded the next inning, prompting his early exit. A misplayed pop-up between shortstop Kennard McDowell and third baseman Daniel Stack allowed two Mountaineers to score.
Nick Feight had two errors on the day with his second one allowing two Mountaineers to score in the bottom of the eighth. On a wild pitch, Feight made an errant throw to third trying to nab the stealing Brian Bauk, who scored when Stack couldn't corral the throw.
Mountaineer leadoff man Calev Grubbs advanced to third and scored the next batter an RBI double by Appalachian State's Matt Vernon.
"They know they need to play cleanly in all three aspects of the game," said Scalf. "Normally it'll come back to bite you, but we were fortunate today.
After several innings of misfortune, things started to go UNCW's way in the final inning.
Robbie Thorburn struck out, but advanced to third on a passed ball. Two singles followed – one each from Mims and Feight – setting up a walk-off hit from Casey Golden.
"Miscues happen, but I just think we knew the whole time in the dugout we were going to get back in the game," said Golden.
Stat of the Night: If there was a Hughes Bros. Challenge MVP, it would be Golden. He went 6-12 over the weekend, including two home runs and four RBI. Today's walk-off hit was just a little extra.
Quote of the Night: "I told them after the game they have a tremendous amount of want-to. For the most part, it's too much because emotions come into play. We have to find a way to be a more even-keeled." – Mark Scalf.