2016-2017 Staff
Assistant Layout Editor
Kinnamon is a sophomore from Cary, N.C. She is majoring in Elementary Education with a concentration in Behavioral Studies and minoring in Spanish. Kinnamon is the Web Editor and Assistant Layout Editor for The Seahawk. Her love...
See Kinnamon Hunt's profile
Assistant Lifestyles Editor
Conner Keesling is a senior from Herndon, Va. who is majoring in Film Studies and minoring in Theatre. He began working with The Seahawk as a staff writer who primarily wrote movie reviews, and he continues to do that as Assistant...
See Connor Keesling's profile
Assistant Opinion Editor
A junior majoring in general sociology, Sam hopes to pursue a career in editorial writing. She has a love for writing and enjoys writing for The Seahawk's opinion section because she can share her opinion on a variety issues...
See Samantha Durham's profile
Photo Editor
Amber is a junior from Charlotte, N.C. majoring in Communication Studies and minoring in Digital Arts. She studied abroad in Scotland during the spring 2016 semester and discovered her passion for traveling and photography. In...
See Amber Mangione's profile
Layout Editor
Casey Auch is a junior from Asheville, N.C. majoring in English and minoring in Spanish. A fan of dingbats and baseline shifts, she has designed The Seahawk's layout since 2014. Additionally, Casey serves as Community Liaison...
See Casey Auch's profile
Copy Editor
Calvin is a senior from Wilkesboro, N.C. majoring in English with a concentration in Professional Writing and a minor in Creative Nonfiction Writing. His main passions are sports, nature, photography and music. After graduation,...
See Calvin Shomaker's profile
Opinion Editor
Helen is currently a sophomore majoring in International Studies with a concentration in the Middle East, and minors in Journalism, Spanish, and Political Science. She has been the opinion editor for The Seahawk since February...
See Helen Rogalski's profile
Lifestyles Editor
A senior from Kure Beach majoring in English with a literary studies concentration and a professional writing certificate, Elizabeth aspires to become a technical editor postgrad. Aside from being the Lifestyles editor, Elizabeth...
See Elizabeth Heglar's profile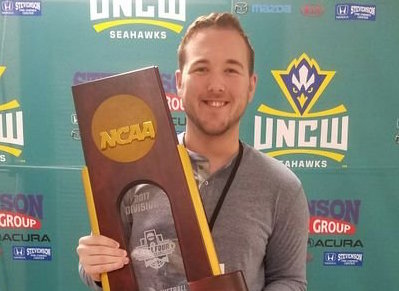 Sports Editor
Noah is a sophomore from Sanford, N.C. majoring in Communication Studies and minoring in Journalism. As a lover of sports from a young age, he knew he wanted to be a journalist in middle school when he realized he could combine...
See Noah Thomas's profile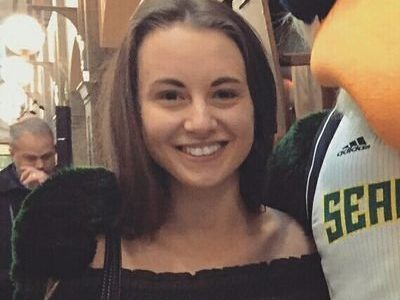 Editor-in-Chief
A junior from Raleigh double majoring in English and Communication Studies, Casey aspires to work in the field of journalism post-grad. Not only is she Editor-in-Chief of her school's paper, but she is also the Co-Campus Correspondent...
See Casey McAnarney's profile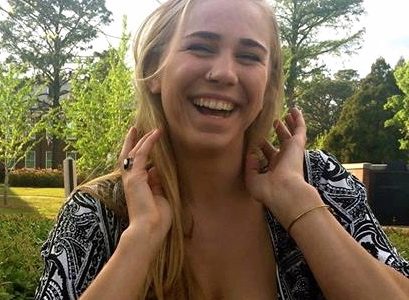 Managing Editor
Miriam Himes is a senior from Winston-Salem, N.C. majoring in Spanish and minoring in Women's Studies. She recently enrolled in the combined B.A./M.A. Spanish program which will allow her to begin pursuing an M.A. in Spanish...
See Miriam Hines's profile
News Editor
Hannah Williams is a junior from Mint Hill, N.C. double-majoring in English Literature and Art History and is pursuing a certificate in Professional Writing. Newspaper articles, books and all other forms of the written word make...
See Hannah Williams's profile