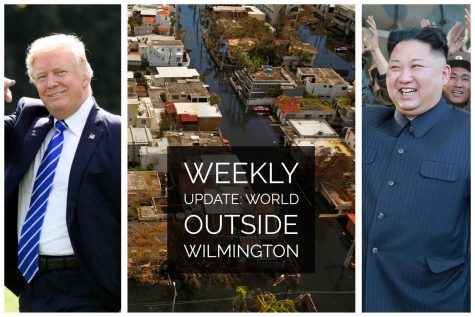 Tyler Newman, Contributing Writer

September 27, 2017
Kim Jong-un vs. Trump In the latest war of words between North Korean leader Kim Jong-un and United States President Donald Trump, the former issued a direct statement regarding the latter following President Trump's speech at the United Nations on Sept. 19, 2017. The statement from Kim Jong-u...
Martin Brown, Contributing Writer

September 13, 2017
Early Monday morning, Hurricane Irma weakened to a Category 1 storm, but not before causing significant damage that has resulted in at least 61 deaths across the Caribbean and the Southeast, according to The Weather Channel. This storm, which was for a time wider than the entire state of Florida, sh...