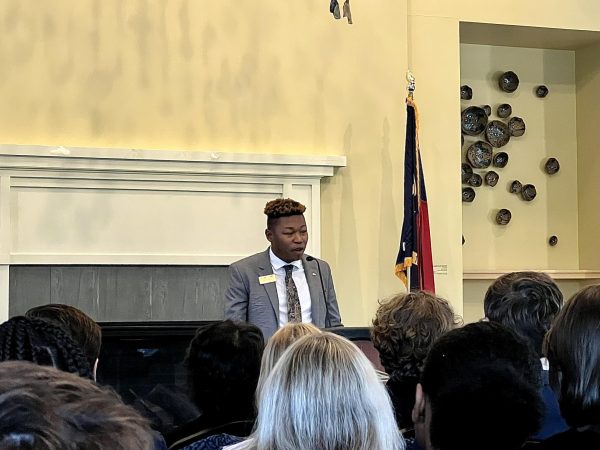 Tuesday, Sept. 19 marked the annual UNCW's Student Government Association (SGA) State of the Union Address, an event dedicated for those elected to the new student body president and cabinet. This year, Cody Brandon, the SGA President, and his fellow executive board introduced their visions and goals for representing the student body.
Dr. James Winebrake, Provost and Vice Chancellor for Academic Affairs, spoke briefly at the event. In his speech, he discussed why he believes SGA is bettering the campus community and focusing on student success.
"SGA is such a critically important part of [our] shared governance mission," said Winebrake. "It's the SGA that's bringing the issue that students have to administrators, to faculty and to staff. It's the SGA that's providing decision support."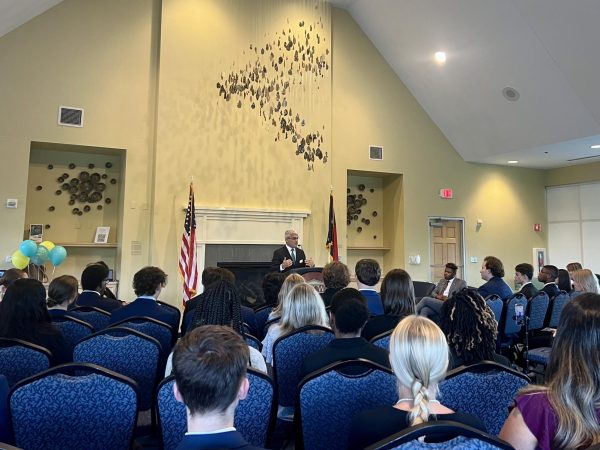 Winebrake also described UNCW's new strategic plan for the upcoming year. The key points of the plan include unparalleled opportunities, national prominence, community commitment, and world class operations and infrastructure.
Brandon and Stein emphasized the four pillars that their platform consists of advocacy, evolution, community and welfare. Brandon stated the pillars will help guide both himself and Stein on the ideas they plan to focus on during their candidacy. They also hope to incorporate UNCW's new strategic plan into their pillars.
Both the president and vice president want "to foster a sense of belonging" and continue to evolve the student body. Brandon and Stein are introducing new opportunities to take part in, for example, the Seahawk Swap Shop which is open for items that need a new home.
"We will rely heavily on the executive cabinet, senatorial board and each of the senators that help accomplish these goals," Brandon said.
In the address, Brandon expressed his desire to give back to the university that he says has offered him so much and wishes to leave the university better than he found it. But Brandon also stated that he did not feel that he belonged and did not notice anyone that represented his personal background.
"The reason I wanted to run for student body president was to show other students that looked like me, talked like me, and came from the same background as me to know that even in the face of adversity, we, too, can make it."