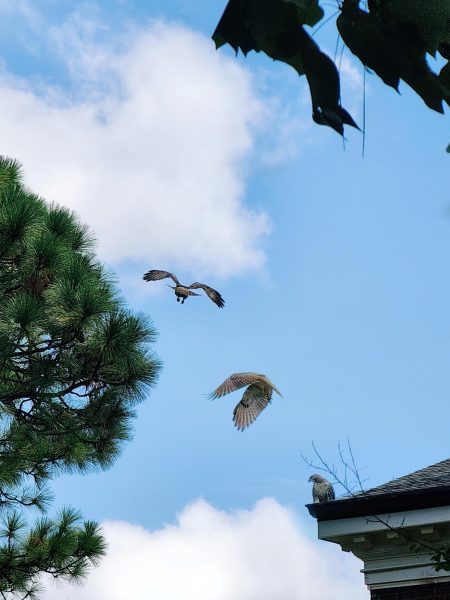 Congratulations, you have successfully made it to a brand-new adventure in your life. Whether you have just joined UNCW or you are returning, I wanted to acknowledge your accomplishment. You have done what most people have not, could not or would not. There will be triumphs and downfalls. However, knowing that you are doing something to efficiently improve your personal development deserves to be recognized and shared.
Non-traditional students, it can be intimidating since you are now joined together with a younger generation. Phrases, learning techniques, and other references may seem confusing. However, there is an upper hand to be found in all this. We can provide knowledge, wisdom, guidance, and a shoulder to lean on for those who are just starting to find their way. We are the big brothers and sisters of the group. I have witnessed in my short time at UNCW that age is not a feature that is looked down upon. It is not a discrimination or a judgement in any way, rather a motion that is seen as courage and inspiration. It is an inspiration to witness people of all ages come together with one purpose to accomplish.
In the beginning of Fall 2023, we have all made new friends, new contacts, provided each other with new conversations and helping hands. The community lifestyle of UNCW is not one you see often, and it must be protected. We have already gone through the normal hurdles, such as moving in, getting organized and finding that perfect routine. Yet, we have also faced hurricanes, tornado warnings, the unnerving aspect of college life, and the harrowing campus shootings at UNC-Chapel Hill.
For those of you that are having difficulties adjusting to your life here on campus, as a non-traditional student, the best piece of advice I can give you is to get out of your own head. Don't become paranoid or allow oneself to be submerged in negative thoughts or doubts. You can do this. You can jump through these hurdles. That math test you are worried about or the mid-term paper you have not even started yet, all these things are part of your experiences. Embrace it all and allow yourself to be challenged. The most important part of college is being pushed to your limits and relying on yourself to get through the difficulties. Once you have overcome your challenges look back at how you handled the situations. What would you change? How would you do it better? Take the answers to these questions and apply it to your next challenge. Personally, I have always enjoyed looking back at my journey and wondering how I even survived. Afterwards I would take myself on a little shopping spree as an award for all my hard work. Whatever that one treat is for yourself, have a moment of indulgence.
Some of students are living on their own for the first time, others are continuing to find a balanced path to walk. This road is not always easy. However, in my 38 years on this earth I can testify that nothing stays the same for long. Giving yourself a break and trying something new, even if it seems scary, can have a positive impact on you as a student. All you must do is take that initial step. After the first step, you take another one. Pay attention to your senses, listen to yourself as a person and not with judgement; You are here for a reason. Go and explore your adventure.
From this moment on I wish to leave you with a memento. The knowledge that no matter what difficulties cross your path or tough decisions you must make, understand that we are all in this together, we are all one on this campus, we are all the Seahawks.