Every summer, all the big Hollywood studios release some of their biggest films into theaters for the world to see. Every summer, a majority of these films make an incredible amount of money at the box office, with only a couple smaller, under-marketed films losing money.
But not this summer.
This summer saw a strange–almost unheard of–pattern of films either underperforming or flat-out bombing at the box office, with only a couple select films making a decent profit. Not just smaller or poorly received films, either, but massive tentpole blockbusters that were projected to make billions. We are here to go over the major summer releases themselves and see what succeeded and what tanked–and why. Keep in mind that this is strictly going over the "summer movie season" that occurred from May 5 to August 18, so hits like "The Super Mario Bros. Movie" and bombs like "Beau Is Afraid" will not be included.
BOMB: Fast X
Now, this is a tricky one. You may look at "Fast X" making well over $700 million worldwide and wonder, "How is this considered a bomb?" Considering the fact that the film had a staggering budget of $340 million (for reference, the original "Avatar" only cost $237 million) due to the pandemic and production setbacks delaying the film, after multiplying it to account for marketing and theater takes, the film needed to make upwards of $850 million to make a profit. "Fast X" made nowhere near that amount.
It is, however, easy to explain why this film did not do very well at the box office. Even with the memes taking the world by storm, "F9: The Fast Saga" was considered by many to be one of the franchise's worst. "Fast X" did not do much to buck the franchise fatigue and overdone formula of the series. Aside from Jason Momoa's standout performance as the villain Dante, people had very little interest in the film, and many fans were tired of the franchise sticking to its "the crazier, the better" mindset. While it did have a seemingly solid box office intake, "Fast X" was generally considered a disappointment.
BOMB: The Little Mermaid
The latest live-action remake from Disney may be a weird example for what "bombed" at the box office, because it did technically make a profit, but only by a small margin. Most of the internet backlash surrounded the casting of Halle Bailey as Ariel, as well as criticism around the film's middling effects. From its mere existence as a live-action remake disrespecting the medium of animation to the movie itself receiving mixed reviews, "The Little Mermaid" was stacked with problems from the start. While the film itself was definitely one of the better live-action remakes, it is certainly nothing remarkable aside from Bailey's performance.
So, how did it "just barely" succeed at the box office? Well, with a reported $250 million budget, it is said the film needed to gross $560 million to make a profit. The film did indeed cross that number, ending at $569 million globally. Despite that number, though, that is still a very thin profit, especially when several other live-action remakes made over a billion worldwide, which is clearly what Disney was hoping for with "The Little Mermaid." Even if it was not a complete bomb, the film certainly underperformed, putting future efforts like "Snow White" turning a profit into question.
HIT: Spider-Man: Across The Spider-Verse
Despite being one of the most acclaimed animated films in recent years, "Spider-Man: Into The Spider-Verse" did not do very well at the box office. Though nowhere near a bomb, the uncertainty around the film (as well as the concerning reputation of Sony Pictures Animation at the time) led to it only grossing $384 million at the global box office. Five years and far more anticipation and adoration later, its sequel managed to not only quadruple the original's opening weekend, but also ended its worldwide run with an amazing $689 million on a $100 million budget.
For very good reason. "Spider-Man: Across The Spider-Verse" blows the already spectacular original out of the water with complex and loveable characters, mind-melting animation, a phenomenal soundtrack and a wild and unpredictable story that ends on one hell of a cliffhanger. For these reasons and many more, as well as the universal acclaim and zeitgeist of its predecessor, it is no surprise people flocked to the theaters to catch the film, turning it into a certified box office hit.
BOMB: The Flash
In a cinematic universe already filled with plenty of blunders, "The Flash" had more backlash and disinterest behind it than one could even fathom. Concerns ranged from wildly controversial star Ezra Miller making several headlines in the past couple of years, to the DC Extended Universe slowly dying off ahead of a franchise reboot. The film was also criticized for downright shameless nostalgia in the form of Michael Keaton's Batman and Michael Shannon's Zod (not even delving into the offensive resurrections of dead actors). Everything was against "The Flash," despite desperate claims that it was a masterpiece and a reboot button for the divisive franchise.
Unfortunately for Warner Brothers, but fortunately for audiences, the jig was up. Even critics that did not entirely hate the film still criticized its grotesque CGI and horrible third act. The bulk of critics and audiences had very few kind words for the film, bashing everything from the already overdone multiverse plot to Miller's reputation to terrible writing. To the surprise of very few, "The Flash" was not only a disaster at the box office, it is now considered to be one of the biggest bombs in cinema history. Ouch would be an understatement.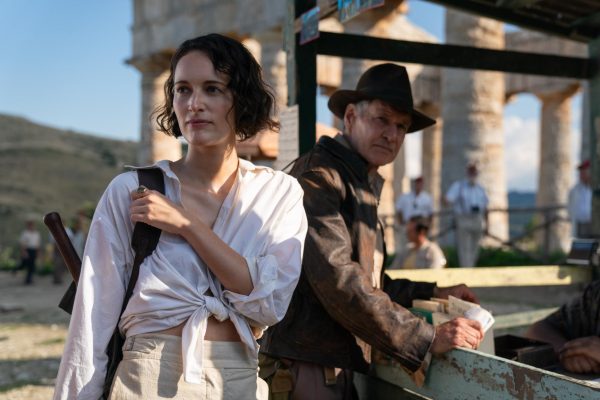 BOMB: Indiana Jones and the Dial of Destiny
After the widely reviled "Kingdom of the Crystal Skull" back in 2008, Lucasfilm and Kathleen Kennedy were banking on a fifth and final installment of the once beloved Indiana Jones series to restore goodwill in the franchise and studio. However, not only was the middling reception to their Star Wars output already turning people off from another Harrison Ford adventure, there were plenty of other issues that came down the line. These include problems such as internet backlash, concern over Phoebe Waller-Bridge's Helena Shaw taking over the franchise and mediocre marketing.
However, the biggest curse "Dial of Destiny" had to face was its audience. Modern audiences appear to be uninterested in cheesy action flicks like Indiana Jones, and older audience members who grew up with the films were either too burnt out to care or were unaware it was being released. Regardless, "Indiana Jones and the Dial of Destiny" underperformed hard at the box office, had an incredibly mixed reception from critics and it is expected to lose Disney upwards of $100 million. For a series in desperate need of a last hurrah, it went out with an absolute whimper.
BOMB: Mission: Impossible – Dead Reckoning Part One
Not only has the Mission: Impossible series been widely acclaimed as one of the few franchises that gets better with each passing installment, Tom Cruise just came off the highest-grossing and most acclaimed film of his career with "Top Gun: Maverick." Despite being considered drastically different from "Rogue Nation" and "Fallout," "Dead Reckoning Part One" still received acclaim from critics.
So, what happened? Well, like "Fast X," we need to look at the budget. Both "Maverick" and the pandemic caused "Mission: Impossible – Dead Reckoning Part One" to suffer several delays, inflating its budget to a staggering $290 million, requiring it to make $800 million to make a profit for Paramount. Even with a $566 million gross worldwide, "Mission: Impossible – Dead Reckoning Part One" is nowhere near that number, and is expected to be a loss for Paramount. Reasons vary for why this film underperformed. It could be due to some audiences finding it the weakest of Christopher McQuarrie's installments, or the difference in audiences between "Maverick" and the "Mission" films. There is, however, one main culprit for this film bombing…
HITS: Barbenheimer
Not only are "Barbie" and "Oppenheimer" two of the two biggest films of the year, but the biggest event in film this year. Despite being drastically different films in almost every single way (the only similarities being big-budget auteur films with A-list casts) and meant for completely different audiences, film buffs and the internet banded together to make the release of two major studio films—Greta Gerwig's adaptation of Mattel's "Barbie," and Christopher Nolan's historical drama about the "Father of the Atomic Bomb," "Oppenheimer"–into a global phenomenon.
It paid off. In just over two weeks, "Barbie" grossed over a billion dollars at the box office, the first ever for a solo female director, and continued to break records left and right, eventually dethroning "The Super Mario Bros. Movie" to become the highest-grossing film of the year.
Despite its drastically darker tone and longer runtime, "Oppenheimer" was no slouch either, topping everything from "Saving Private Ryan" to "Bohemian Rhapsody," and could very well pass the billion dollar mark as well. Best of all, both were absolutely phenomenal films in their own rights, adored by critics and audiences alike. Both "Barbie" and "Oppenheimer" more than deserved to make the insane amounts of money that they did with the level of care and quality put into them. Despite already making attempts to recreate the sensation, it is unlikely anything will come close to the impact that Barbenheimer had on the industry and the world.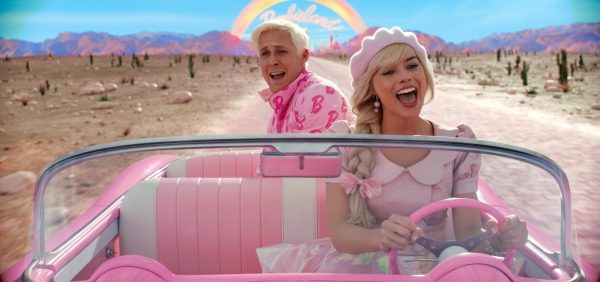 BOMB: Haunted Mansion
After a previous attempt back in 2003, the classic Disney ride "Haunted Mansion" got another shot at a major film adaptation this year. This time, filmmakers traded Eddie Murphy, Corey Burton and Terence Stamp for a more modern, recognizable cast including Owen Wilson, Lakeith Stanfield, Danny DeVito and Jared Leto. On top of that, the film also had a hefty $150 million budget and a solid release window of late July. With a summer release date, Disney unknowingly planted the seeds of their own film's destruction.
There is the belief that Disney shoved "Haunted Mansion" out in July, regardless of its quality, so that it could be released on Disney+ in October in time for Halloween. Whether or not that is true, it certainly did not stop "Haunted Mansion" from becoming one of their biggest bombs recently, receiving mixed reviews and grossing nowhere near its budget. Alongside "The Little Mermaid" and "Elemental" just barely making a profit, Disney should count themselves lucky that "Guardians of the Galaxy Vol 3" carried them this summer at the box office, because their other films did not do them any favors.
HIT: Teenage Mutant Ninja Turtles: Mutant Mayhem
In the wake of revolutionary animated films like "Spider-Verse" and "Puss in Boots: The Last Wish," Paramount and Nickelodeon threw their hat into the ring with the first theatrical animated "Teenage Mutant Ninja Turtles" (TMNT) film, complete with its own unique, sketchbook-esque animation style. Although the film released fresh off the heels of Barbenheimer, it still managed to be a small success in its own right, grossing over $100 million.
There are plenty of reasons as to why the film was a hit. Aside from its animation, audiences and critics loved the all-around style of the film, including getting actual teenagers to voice the Turtles this time around–all helped by reports of no workplace abuse or crunch behind the scenes. With a sequel and spin-off series in the works, "Mutant Mayhem" looks to be a huge success for Nickelodeon and Paramount, making it a hit.
BOMB: Blue Beetle
This year's summer movie season ended with the release of "Blue Beetle." After several back-to-back bombs at the box office, including "The Flash," "Shazam! Fury of the Gods" and "Black Adam," it would be an understatement to say that DC has been going through some rough times financially, with only "The Batman" being an outright success. Making things worse for Jaime Reyes' feature debut was James Gunn and Peter Safran announcing the rebooted DC Universe, effectively making their entire 2023 slate, including "Blue Beetle," worthless. But with all that aside, did the film stand a chance and surprise everyone?
Not really. Not officially a bomb yet, the film received generally decent reviews from critics, but "Blue Beetle" has only managed to make $121 million so far on a $100 million budget. With everything from DC's disappointing track record from some audiences just not really caring for the film, it is safe to say that "Blue Beetle" is on its way to becoming a disappointment. Not even Jaime (Xolo Maridueña) being the first character in the new DC Universe could garner interest. A sadly fitting end to a bizarre – and mostly disappointing – summer.