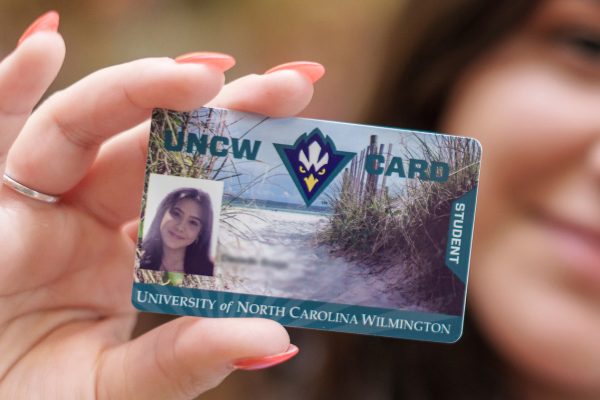 The UNCW One Card is now a valid form of photo identification for voting, according to a statement from the Office of University Relations (OUR) on Sept. 6. Discussions about using a One Card as a form of voter I.D. began in July 2023, with a result of 17 schools in the UNC System decision for their students. Gino Galutera, Associate Vice Chancellor for Business Services at UNCW said 22 private universities, 15 community colleges, and eight charter schools are also offering the voting benefit along with several schools in the UNC system.
Galutera says that the decision made by the UNC System varies state by state. You can find more information regarding state decisions here.
The Board of Elections in New Hanover County website offers more information on how students can list their information to be able to vote within New Hanover County. The website says students can put the name of their residence hall in the residential address field to qualify for voting in the county.
Galutera says the idea to add this feature to UNCW One Cards was in the interest of creating more functionality and student engagement. He states the idea is for students "to be able to use the One Card for as many things as possible."
The One Card Office, Student Community Engagement Office and the General Counsel's Office encourage voting for college students and university communities. Galutera says,
"We always want to encourage UNCW students to vote. It's always a good opportunity for folks to help decide the future of our country. It is one fundamental way to ensure your voice is heard."
For more information, visit these websites: Campus Vote Project, NHC, NCSBE and Voting as a College Student.