According to the CDC, one in five people in the United States have a sexually transmitted infection (STI). Given the overwhelming prevalence of STIs, why do so many people feel embarrassed when discussing them? To some, speaking about STIs is incomparable to the shame and guilt they can feel after contracting one. Unfortunately, people are taught to feel shame from an early age, usually around fifth or sixth grade when sex education is taught.
In many U.S. states, STIs are comparable to the "boogeyman" as a preventative method to coerce teens into abstaining from sex. 29 U.S. states fully stress abstinence as the only effective method of pregnancy and STI prevention, with another 11 at least covering it. Despite being taught to refrain from sex until marriage, many young adults still have sex and are far less likely to use contraception methods when doing so. Ineffective methods of sexual education have worked to demonize STIs. Ineffective sex ed. can induce social stigmas, hindering individuals from seeking proper medical care and engaging in open conversations about sexual health. Yes, STIs should be prevented. However, in the case when they are contracted, seeking medical help should not be embarrassing.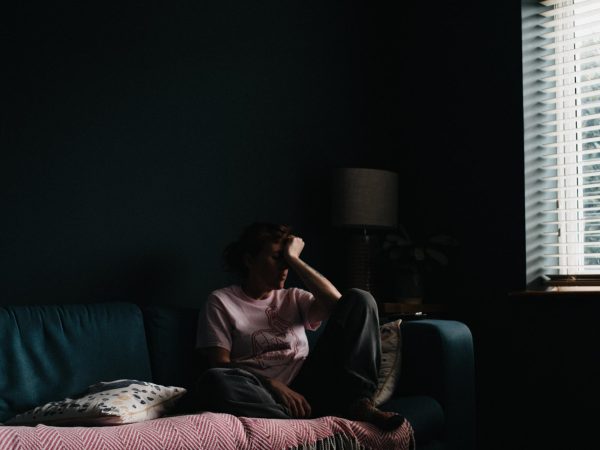 Unfortunately, it's not that easy. Our culture has created a lasting stigma surrounding STIs. This stigma makes it difficult to reverse misguided perceptions about STIs and those who have them. So, what can we do to reframe STIs in the context of the wider landscape of health? In my opinion, the only way to insure young people (like us) are not embarrassed about STIs is to reframe sexual education regarding possible infections and to inform people about their local resources.
Education and awareness play a pivotal role in reducing the stigma associated with STIs. Comprehensive sex education in schools and open conversations within families and communities can help dispel myths and misconceptions surrounding sexual infections. Promoting accurate information about STIs can empower individuals to make informed choices about their sexual health, reduce the fear of judgment, and encourage open dialogue. Promoting safer sex practices such as condom use and regular STI testing is essential in preventing the spread of STIs.  Bringing awareness to these practices encourages individuals to take proactive steps to protect themselves and their partners. By fostering an environment where safe sex is the norm, we can reduce the stigma associated with STIs, as they become viewed as a potential risk that responsible partners actively address.
So, we know that it's important to educate children about sexual health to create an accepting culture surrounding sex. However, it is college students who are the ones who are becoming sexually active. So, what can your average college student do to reduce embarrassment and fear when encountering or attempting to avoid a sexually transmitted infection? Know. Your. Resources.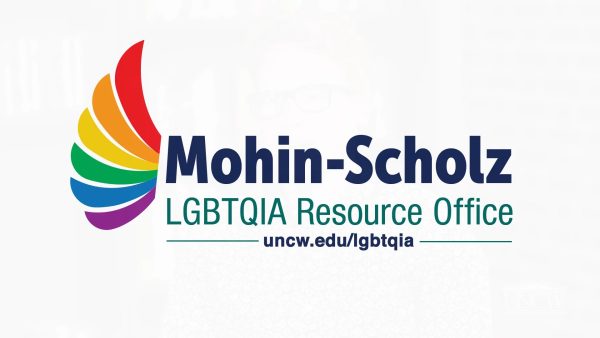 Encountering an STI does not have to be scary. Here at UNCW we have a wide variety of resources to help students maintain positive sexual health habits. One of the best resource hubs for this is our own Mohin-Scholz LGBTQIA Resource Center. The Mohin-Scholz center is open to all students and has many sexual health resources available to everyone. Contraceptives and prophylaxis such as condoms, dental dams, lube and more are available for free in the center to all students. They also provide free AIDS/HIV information through local testing organizations and information about PrEP and PEP to help prevent or treat HIV exposure. Furthermore, the Mohin-Scholz center has free and judgment-free STI screening events throughout the year which are open to all students.
Mohin-Scholz Free STI Testing Events
Sept. 27 @ 2-3 p.m. for Gay men's HIV Awareness Day
Oct. 17 @ 11 a.m.-12 p.m. for Latinx HIV Awareness Day
Dec. 1 @ 4-5 p.m. for World AIDS Day
Feb. 7 @ 1-2 p.m. for Black HIV Awareness Day
March 19 @ 10:30 a.m.-11:30 a.m. for Native HIV Awareness Day
April 18 @ 4-5 p.m. for Transgender HIV Awareness Day
STIs are a very common health issue that can affect anyone who is sexually active. Given the prevalence of STIs, they should not be a source of shame or judgment. Encouraging open conversations among peers and families, providing accurate information about local resources, and promoting responsible sexual practices during sexual education are essential steps in reducing the stigma surrounding STIs. It is time to change the narrative surrounding STIs and embrace a more accepting and informed perspective on sexual health.