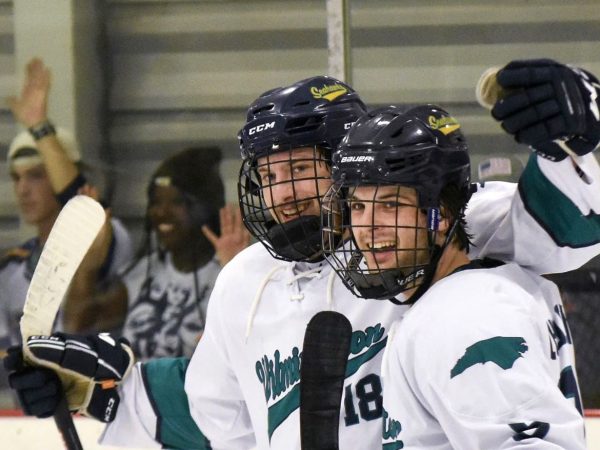 The UNCW Seahawks Ice Hockey team took on High Point University (B) in two separate matches on Friday and Saturday, Sept. 8 and 9. The game on Friday was the first game of the season, so the environment of the game was lively. The game began after a long introduction, to where the team would get off to a hot start. It was 4–0 at the end of the first period, with Chris McGrath scoring an early goal. At the end of the second period, it would be 10-1. The third period would be more of the same, with the final score finishing up at 13-2, the Seahawks taking home a statement win. There was a plethora of Seahawks to produce goals, including two goals from Nick D'Andrea and two goals from Zach Schrock.  
The second game of the weekend matchup was on Saturday afternoon at 4 p.m. The team would face off against an angry opponent, seeking retribution for the brutal loss the night before. High Point University would come out strong, winning 4-2 at one point in the game. The Seahawks were not to be denied though, pushing the game to 4-4 and forcing overtime. In overtime, the Seahawks would look to score first in the Sudden Death matchup.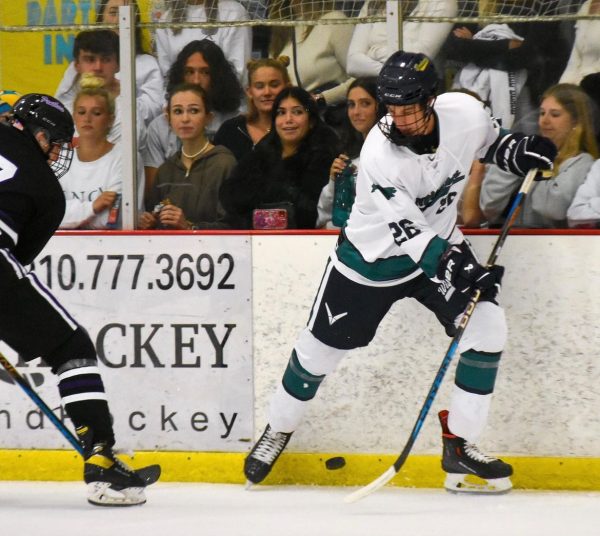 Kye Levy would skate through an opening on the ice before hitting a wrist shot towards the net, where his brother Corey Levy would retrieve the ricochet and knock it in. This electrifying goal lit up the Ice House and propelled the Seahawks to a series sweep. Other players who scored goals in the Saturday match include two from Zach Shrock, one from Nick D'Andrea, and one from freshmen forward Colin Roberts. Roberts was able to score one goal in both games; it's always nice to see freshmen produce.  
The Seahawks started the 2023-2024 campaign off strong, opening up with a 2-0 record. They will face off against Millersville University on Sept. 15 and Sept. 16 at home.