Between the ending of affirmative action admissions, and the striking down of Biden's student loan debt relief, it has become painfully clear that the Supreme Court of the United States is ready and willing to further disenfranchise another one of the most vulnerable populations in America. College students are finding doors closing around them, during a time when they are hungry for opportunity.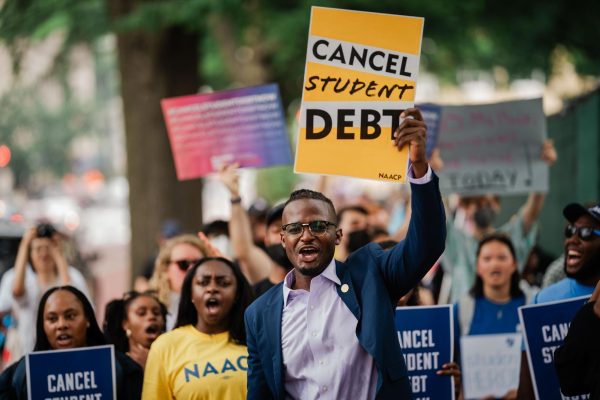 Those college students most in need are being told by political pundits and politicians, Groups like Prager University and others that they should have been more responsible borrowers when deciding to accept student loans. The very idea of "responsible borrowing" denies the many factors that have required students to borrow through student loans, especially during the COVID-19 crisis. Few who attend college have the ability to cover the exorbitant costs of attending school. This has been the case for almost four decades. Meanwhile, the overall cost of living has only increased in this time. Lower family income ensures that one's only path to college could be enlisting in the military or accruing student loans. Recently, however, the COVID-19 pandemic has broadened the field of those students who may require assistance.
COVID changed the world in 2020. Very few sectors of our society were left unaffected. For those in schooling at the time, this was a fundamental shake up to an already difficult time. Those transitioning from high school to college, or from undergrad to graduate studies, were hit especially hard by this time. Not only were their social and familial safety nets put into jeopardy by the economic stagnation of COVID protocols (if they are lucky enough to have this kind of support system), but their own ability to make money while in school was either shut down or unsafe to attend. What is the common lower income college student to do? Student Loans may be the only way to maintain the college career they have already invested time and money into. This, in my opinion, was a critical strategy for students to keep themselves afloat during an unprecedented time in modern history.
Some may call this irresponsible borrowing. Those same people might tell you that it is not the government's responsibility to cover the cost of reckless loan accruement. Meanwhile, after bashing the concept of government assistance towards struggling college students, they soak up whatever they can behind your back.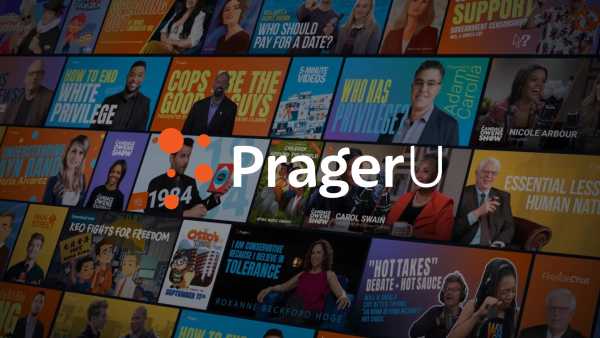 Prager University received over $700,000 in federal Paycheck Protection Plan loans – every single dollar was forgiven. How could this be? Surely those who are fundamentally opposed to bailing out "irresponsible" borrowers, would not be secretly taking in loans during COVID and having them fully forgiven. Right!?
$700,000. This is still hard to wrap my head around. $20,000 of loan forgiveness would change the average student's life. It would give them the freedom to explore what their college and professional opportunities could be without the pressure of endless student loan repayments. Yet, many of the largest federal loan borrowers rallied against it. Rules for thee but not for me.
Now, I am not suggesting that all businesses who accept PPP loans are in the wrong. Like with students, businesses also suffered greatly when COVID first flipped the world on its head in early 2020. Ironically, about 700,000 businesses were forced to close their doors during the second quarter of 2020. During this time over 1.2 million jobs were destroyed. Government assistance was one of the few ways some businesses would be able to maintain solvency, while maintaining necessary COVID safety protocols.
It seems to make so much sense for businesses to receive help so they can support themselves, and their employees who are unable to work. I agree with this. I am unable to see how it makes sense for a large and financially stable company like Prager University (who's worth increased by 15 million over COVID, by the way) to receive 700,000 dollars in loan forgiveness while students are told to better manage their borrowing.
To be honest, despite my distaste for their blatant hypocrisy, Prager University isn't the enemy here. They aren't even the largest offender. They are simply a vocal symptom of larger problems in our country. PPP loans cost twice as much as comprehensive student loan relief would. Those with power and capital have been able forgo financial responsibility, while reaping the benefits. Meanwhile, students have been held strictly responsible by an unchecked and reckless Supreme Court.
Luckily, we can see some light at the end of the tunnel. Despite the Supreme Courts decision, progress is being seen in the executive branch through the US Department of Education. On Aug. 14, a federal judge stuck down a case that was blocking a US Department of Education plan to provide millions of Americans debt relief. Many are beginning to see long term loans forgiven. This is an amazing opportunity for millions that have been held down by student loans for years. For those of us who will be making payments soon, it will take a while before we begin to qualify. Therefore, we must remain vigilant. We live in a country where sweeping and diametrically opposed decisions are being made rapidly. These decisions could suddenly change your life. Therefore, we must continue to advocate for ourselves. We must continue to advocate for what is fair, ethical and right.