Since the 1980s, attitudes toward greenwashing have been under scrutiny as a deceptive marketing tool. Greenwashing is defined as a claim that a company's policies, products or brand is eco-friendly as a type of marketing or advertising to persuade consumers to pick a brand over their competitors. The term "greenwashing" was coined by a student environmentalist in a hotel in Fiji.
In the early 1980s, Jay Westerfield was looking for a towel on a hotel beach and noticed a note asking guests to pick up their towels because it would help the resort reuse them and help the environment. He noticed the irony, especially as the hotel had been undergoing an expansion while claiming to protect the island's environment and coral reefs. After he left, he wrote an essay about the hotel's greenwashing, which was then circulated in the media.
As environmental activism has increased and attitudes toward greener products have shifted, there is now a stronger push toward forcing the Federal Trade Commission (FTC) to have stronger regulations for greenwashing in advertising. These stronger regulations are necessary because greenwashing can limit an individual's ability to make informed health decisions, increase skepticism towards environmental organizations and worsen climate pollution.
Greenwashing impacts consumers' ability to make informed health decisions based on product marketing claims, such as Fiji's "Every Drop is Green" campaign. Many companies or corporations will use greenwashing to make consumers feel as though they are making conscious purchasing, while also increasing sales and improving brand equity.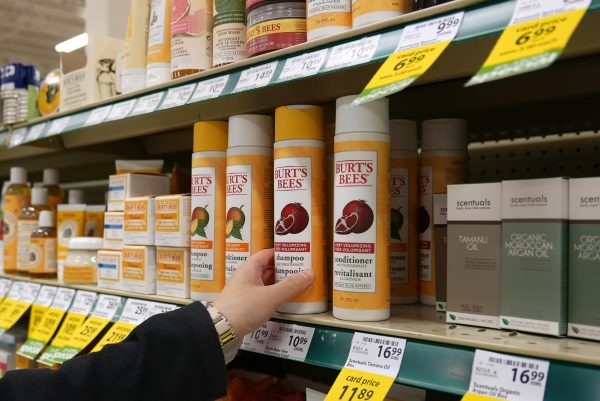 For example, the popular ChapStick brand Burt's Bees claims to be "100% natural" and ethically sourced. However, in a recent class-action lawsuit against the Clorox Company which owns Burt's Bees, the ChapStick bottles were revealed to contain chemicals that harm both the environment and users of the product. The chemicals included Per- and polyfluorinated substances (PFAS), phthalates, parabens, petrolatum and sodium lauryl sulfate.
The chemical PFAS, nicknamed "forever chemicals," lead to a myriad of negative health effects in humans, such as reproductive issues, liver issues, a damaged immune system and more that are currently unknown. Not only is the container made of plastic, which can take years to decompose, but the beeswax in the formula is shipped from Africa and then shipped to factories across the U.S., contributing to the company's carbon footprint.
Burt's Bees neglects to tell its customers about the possible health effects of using their products, which then denies the individual from making an informed decision of whether to use the product or not. The end goal of sale revenue should not take precedence over the lives and health of the consumers. Additionally, greenwashing can violate people's religious and personal values if they do not know about the ingredients in the product.
The confusion and distrust that consumers have toward greenwashing has significantly increased due to the growth of green advertising. Businesses use greenwashing to appeal to customers who will not read through lengthy, jargon-filled product descriptions. This gives customers the impression that their purchases are sustainable, which can produce positive emotions and increase the likelihood the consumer will re-purchase the product.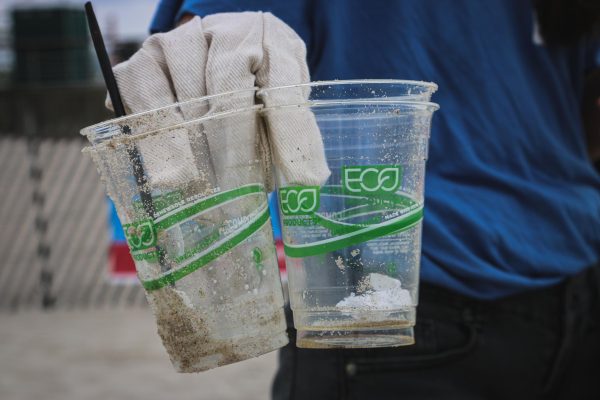 Some phrases used in advertisements to misguide consumers include "bio-degradable," "100% natural," and "100% recyclable." These vague statements listed on many products make it difficult for people to interpret the phrasing because they require a certain threshold of knowledge to understand. Difficulties in discerning what is true have led to increased skepticism among consumers toward environmentally conscious companies and green initiatives. When a consumer recognizes an advertisement contains a greenwashing claim, they perceive it as being purposefully deceptive, which harms brand equity and can worsen climate pollution.
For example, Fiji Water launched a campaign in 2008 with a slogan that said, "every drop is green," which led people to believe the product was natural and better for the environment as opposed to other plastic bottle brands. Fiji Water, like all bottled water brands, harms the environment since its production requires plastic packaging. Usage of plastic bottles results in high carbon emissions and a high carbon footprint. The flight from Fiji to Los Angeles covers a distance of 5,500 miles, using millions of gallons of fossil fuel and emitting greenhouse gases.
Besides plastic, a report published in 2011 showed that a mere 47% of Fijians had access to clean drinking water and the Fiji water company bottled most of its product from one of the few sources of clean water to distribute around the globe. Consumers continued to buy Fiji because they believed it was sustainable, but the product added to pollution and the removal of natural resources from a community that relied on this source of drinking water. Greenwashing not only harms the planet and consumers, but also populations that rely on sources that are being taken away and sold by companies.
However, some people believe that greenwashing is acceptable in some cases. Audrey Holmes, an environmental blogger, uses Boxed Water as an example of why brand transparency about greenwashing is important. The cardboard container used for Boxed Water is recyclable but the cap is not widely accepted at most landfills for recycling. She argues that greenwashing makes claims that influence people to choose better waste options than others; an example of the "lesser of two evils" idea. She argues that the problem is not greenwashing itself, but rather that sustainability is not normalized in society because branded products such as Fiji Water equate to elevated social status. Although understandable, it begs the question of why companies do not invest in actually environmentally friendly initiatives.
The Federal Trade Commission should impose more regulations on greenwashing as a form of marketing because it limits a consumer's ability to make knowledgeable health decisions, promotes skepticism toward environmental organizations and increases the negative impacts of climate change. When companies are not transparent about their products, it can disrupt how consumers view environmental initiatives from qualified organizations.
Future litigation should require brands to be transparent about greenwashing and use appropriate labels on their products to promote more sustainable habits. The FTC should create a defined list that outlines expectations for both the company and the consumer. Greenwashing has a substantial, negative impact on the livelihoods of many and its shortcomings should outweigh the need for sales.