Making ends meet: students speak out about low wages on campus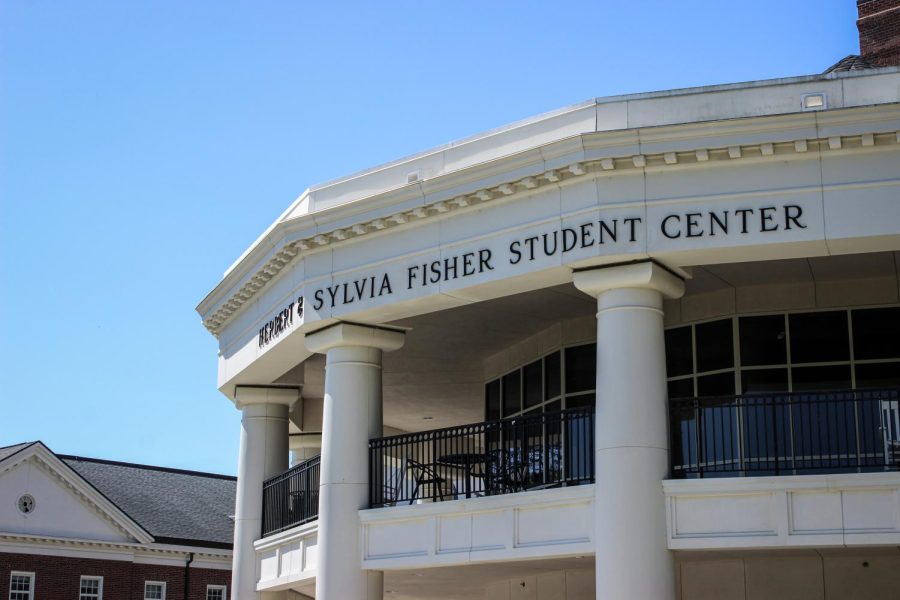 Employers on campus advertise a number of benefits to prospective student employees. Flexible hours, discounts, sense of community, opportunities for work-study and convenient location are all touted as reasons why students should choose on-campus employment. However, according to many student employees, paying a fair wage is exceedingly more important to the well-being of student employees in a time of rapid inflation and economic instability.
According to UNCW's Student Employment Guidelines and Policies, the minimum on-campus wage for students is $7.25 an hour. This hourly rate is the same as the federal minimum and has not been updated since 2009. Accounting for inflation, $7.25 in 2009 had the same buying power as $10.36 would today. That's a 30% decrease in the value of the dollar since the last minimum wage increase.
So, what leeway does the university have to mandate a higher minimum wage on campus?
As it turns out, a lot. UNC Charlotte for example has a minimum on-campus wage of $9 an hour that went into effect July of last year, while NC State University has a minimum of $10 an hour, also effective last year. Both are still a far cry from the $15 an hour that the NC Department of Labor calls a minimum "living wage" for state employees. Student employees were not included in the Department of Labor's push for wage increases, even though within the UNC system they are considered employees of the state.
Permanent full-time employees of public universities in North Carolina have a minimum salary of $31,200 a year, which amounts to $17.14 an hour when accounting for a 35-hour work week. The same minimum does not extend to temporary or part-time employees, such as students working on campus.
Ashlyn Sands is a nursing program student working as a supervisor at the Barnes & Noble Café in Fisher Student Union. She's been with Barnes & Noble since her arrival at UNCW in August 2021. Sands was previously making $10 an hour as a barista; her pay was later raised to $11 an hour when she began her role as a supervisor.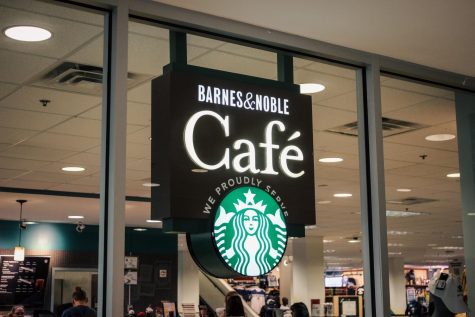 "For my duties I would expect a little more," Sands said. "Obviously, we do get paid higher, but the difference between what I made as a barista and what I get make as a supervisor being a dollar more and having much more responsibilities, I don't feel like that's very fair."
According to Sands, one benefit of working at Barnes & Noble for students is a 25% discount in the café, and a 35% discount through the bookstore. Bookstore management also prioritizes flexibility around student schedules. Still, Sands said that these benefits "don't constitute $11 an hour."
Since the bookstore is operated by Barnes & Noble, rather than the university itself, employees are also not eligible to obtain parking passes. Instead, bookstore employees have two options: walk from their usual parking spot—sometimes across campus—or receive a ticket for parking outside their place of employment.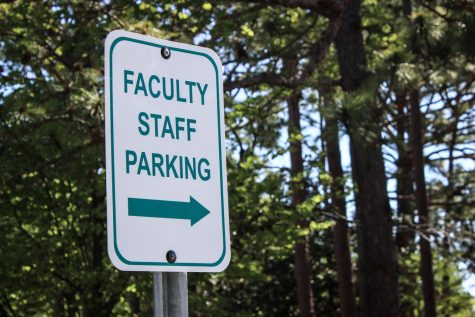 "If we park in the bookstore lot, you get a ticket," Sands said. "So, we just have to be like 'let me pay this $50 ticket because I don't want to walk 20 minutes across campus in the dark at 7 a.m.'"
In a statement provided to The Seahawk, Barnes & Noble said that it is proud to be an employer of choice for UNCW students and recognizes their important role as an employer on campus.
"We offer market competitive compensation and benefit packages, employee discounts, training and other investments that support our employees and provide them with the opportunity to build rewarding careers with us," Barnes & Noble said.
In contrast to the university's commercial partners like Barnes & Noble or Aramark, many student employees are paid by the university directly. Students represent a large portion of staff on campus, working in places like The Writing Center, Recreation Center, Campus Life and athletics to name a few.
One student who works in the admissions office has asked to remain anonymous due to fear of retaliation. She began working at the beginning of the Spring 2023 semester and handles a variety of tasks including gathering information from UNCW databases, updating statistics for future students, and designing informational graphics. Since there is another student employee working the same job as her, they only are allowed to split 20 hours a week, meaning each student is not allowed to work more than ten per week. The student makes $9 an hour, meaning at most she brings in $90 a week, not accounting for taxes.
"The pay is definitely a little low," she said. "I do enjoy the experience and what we do, but often times I think there are other ways to use my time and energy."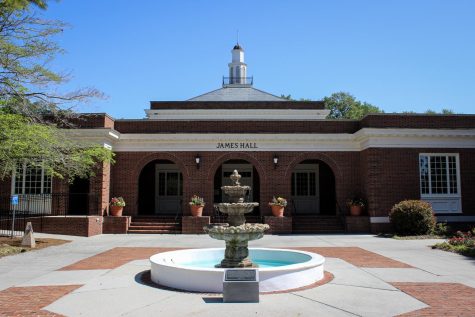 Due to low pay and hours on-campus, the student also works off-campus as an appointment setter at To Serve Contracting, a roofing contractor. She works both jobs while also being a full-time student to afford the cost of her tuition, fees, books and living expenses. Financial aid covers some of that cost, but whatever is left over is hers to earn. During the summer, she works as a waitress to bring in any extra income during her time away from campus. "It's a lot to juggle to be able to afford taking classes," she said.
She is not alone; in a 2022 national survey conducted by College Pulse and GradGuard, 67% of four-year university students said they are responsible for funding the entirety of their education. Additionally, an alarming 44% said they have considered withdrawing from their university due to financial restraints. Although North Carolina has some of the lowest tuition rates in the country, funding higher education can be a difficult task for students who don't receive financial help from their family, and don't want to take out student loans that could take decades to pay back. Applying for scholarships and grants are a great way to cover that cost, but they can only go so far.
Another impact of student low pay on campus is that it can incentivize students to work and live off campus, leading to a student community less engaged with campus life. UNCW is one of the biggest commuter schools in the state. Even with a mandate requiring all first-year students to live in on-campus housing, more than 66% of UNCW students live off campus and commute to their classes.
"There is a great vibe and energy on campus, but I think our campus lacks a certain sense of community when compared to other college campuses because so many students work or live off-campus," the student said. "I do think if we could get more people to enjoy being, and working on campus, we could increase the sense of community and feel more passionate about our place on campus."
Another student who's paid by the university is Cody Glunz, a junior English major working as a co-manager for the UNCW Men's Basketball team. Though he is happy with what he earns now, Glunz was previously making only $8 an hour working at the Student Recreation Center. Glunz worked as a Fitness Attendant for two years before being hired full-time as a basketball team manager at the start of the spring 2023 semester. Like other student employees, he enjoyed the work and its flexible hours, but felt he was underpaid.
"I really liked the people that I worked with, it was also really convenient living on campus," Glunz said. "We started making $8, and each year you were there you got an extra .25 cents. I was making about $8.50 or $8.75 by the time I left. I get paid better than that now."
According to ZipRecruiter, jobs making under $8.77 represent only 2% of entry level positions in Wilmington. Whether a student employee is making $8, $9 or $11 an hour—all are well below the average hourly wage of $15 an hour in Wilmington.
In a statement provided by the Office of University Relations, the university said it is committed to the success of its student employees and seeks to offer competitive wages, benefits and opportunities for professional growth.
"The university provides students with the convenience of on-campus jobs, in areas that are of interest to them, where they gain experience and have flexible works schedules so they can prioritize their course work and student experience while holding a job, and the University employs many students. The university community truly values student workers, who become integral members of the departments where they work," the Office of University Relations said.
In an ever-expanding local economy, UNCW's campus will undoubtedly see rapid growth over the coming years. Only time will tell if student pay will be able to keep up.