Atlantis: A Creative Magazine welcomes new Editor-in-Chief, Nitya Budamagunta
Anna Ford, Assistant Culture Editor
April 26, 2023
Founded in 1971, Atlantis: A Creative Magazine is UNCW's premier undergraduate literary magazine. Focused on celebrating undergraduate writers from public or private community colleges and four-year universities in North Carolina, Atlantis is run by dedicated students and sponsored by UNCW's Student Media Board. As sophomore Nitya Budamagunta takes the reins as Editor-in-Chief for the 2023-2024 school year, many exciting possibilities lie ahead for the innovative literary magazine.
Budamagunta is currently majoring in creative writing and minoring in business and history. She is also pursuing the publishing certificate and is actively involved in UNCW's fencing club. Outside of Atlantis, Budamagunta works as a writing consultant at the Writing Center and is an assistant editor for Second Story Journal.
Budamagunta recently received recognition as a top five finalist for NC State's annual Poetry Contest for her contrapuntal poem, "Houses." A contrapuntal poem is structured in two columns and can be read up and down as two connected pieces or from left to right as one larger work.
"I wrote ['Houses'] about my experience after I immigrated to the US in fifth grade," said Budamagunta. "If you read it together, you get the view of a child who's trying to fit into two places and not fitting into either. When you read them separately, it's more of an experience of a child adapting to an environment they're in. I try to weave in a lot of experience about my culture in my writing, so it was cool to see my poem about my experience as an Indian immigrant being recognized."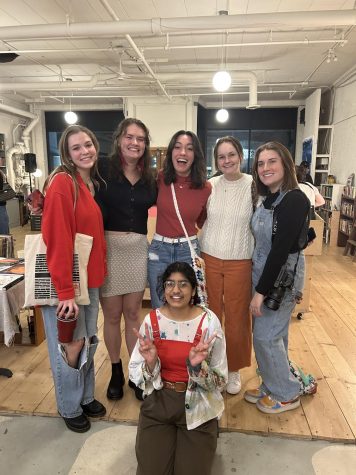 Previously, Budamagunta worked as the Nonfiction Editor for Atlantis. "Being Nonfiction Editor has been a really great experience in terms of working with authors to edit pieces," she said. "With Nonfiction Editor, it's mostly me reading the pieces and deciding with the committee. I'm in my own bubble, while Editor-in-Chief is a lot more working to get people involved [and] expanding."
As Editor-in-Chief, she will be largely focused on building and supporting Atlantis' presence in the community. Thus, adaptability is one of Budamagunta's main goals during the transition from Nonfiction Editor to Editor-in-Chief.
"Since getting the position, I've worked with Sidney [Wollmuth] to talk about Atlantis moving forward," said Budamagunta.
Budamagunta noted that she has several ideas to implement moving forward. One such idea involves enhancing Atlantis' online presence. Atlantis currently accepts monthly themed submissions to be published online, ranging from topics such as Women's History Month and Mental Health Awareness. Budamagunta hopes to increase involvement in the literary magazine by publishing select pieces that were not accepted into the physical issue as online features.
"Everyone who's thinking of submitting is so talented," said Budamagunta, "and even if you don't get into the magazine, we are still really happy to read your piece and we all probably really liked it and are really sad about rejecting it."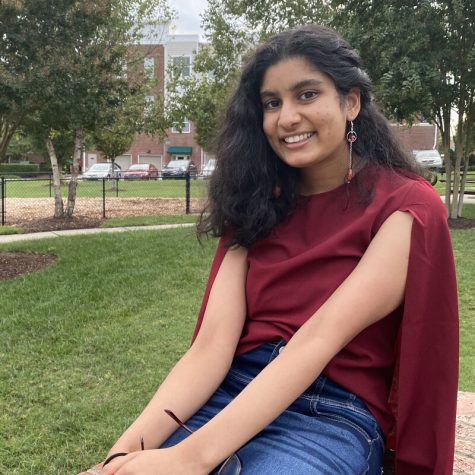 Highlighting creativity is vital to Budamagunta's vision as Editor-in-Chief. In addition to being more active in monthly features, she intends to increase involvement opportunities with Atlantis, whether that be through selection committees, creative workshops or local art features.
Budamagunta also plans to highlight Atlantis editors through the creation of a staff chapbook during the summer months. "Our staff is so talented, and we don't really get to show them off in our mag," she said. "I would love to spotlight them!"
As for advice to people interested in submitting to Atlantis in the future, Budamagunta said, "Just submit it!" While not all submissions are accepted into Atlantis, Budamagunta firmly believes in trying again in the next round.
Nitya Budamagunta begins her role as Editor-in-Chief following the April 27 release of Issue 92. To stay up to date on Atlantis, follow the magazine on Instagram @atlantismaguncw or submit via Atlantis: A Creative Magazine on Submittable. Budamagunta can also be found on Instagram @nityasnovelnook or online via Nitya's Novel Nook.