False alarm reported at Watson College of Education
Last month, on Monday, Feb. 20, the Office of University Relations (OUR) at the University of North Carolina Wilmington received information from the University Police Department (UPD) regarding an inaccurate report of an active shooter near the Watson College of Education.
It was reported that loud noises coming from the construction of Randall Library's expansion were mistaken for gunfire. OUR received a phone call from UPD confirming there was no immediate threat to students or staff after an investigation of the report. OUR then issued no campus alert, building lockdown or evacuation.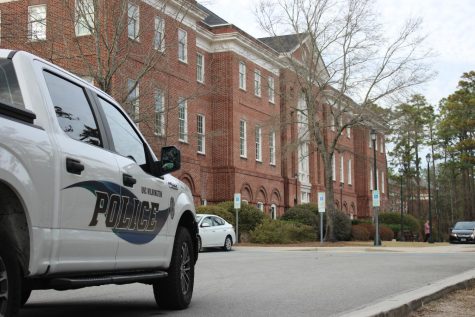 "No students, faculty, or staff received a message through the university because there was no active attacker and there was no need to issue a timely warning," said Krissy Vick, OUR's Media Relations Specialist. "Any information that circulated through texts or social media came from other unofficial sources and was inaccurate."
After the incident was reported, some UNCW students commented about it on the social media app Yik Yak, which is a location-based anonymous messaging app, and very popular among college students.
In many of the posts, students expressed their concern and confusion about the situation. Students on the app also expressed disbelief that there could have been an active shooter on campus without their knowledge.
Elementary Education major, Anna Davis Owens, recounts what her peers shared with her, who were inside the Watson building around the time of the incident.
"No one really knew what was going on," said Owens. "They didn't even know what to say to the children they were tutoring, so everyone was just scared and panicked." Just hearing about the situation from those around her was unsettling for Owens, as she spends a lot of her time in Watson with elementary school students.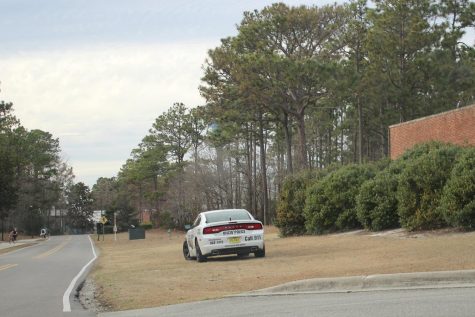 It was especially nerve racking for one particular Elementary Education student, who was present at the incident but has asked to stay anonymous. According to this anonymous source, officers from UPD told their class to shelter in place while other students were evacuated from Watson. But, no one explained to them what was going on.
"My heart was racing, my adrenaline was pumping, I was texting my friends, my family," said the student. "We were all very, very confused at that point."
On Wednesday, Feb. 22, two days after the incident, OUR sent out a message on behalf of multiple campus offices that confirmed the report was false. This information was distributed as part of a larger campus message in relation to a UNCWAlert System test that was already planned for Thursday, March 2. These tests are a regular occurrence and students and staff are always notified by the University beforehand to prevent any panic such as what was seen on Feb. 20.