Second Story Journal opens to all undergraduate students
Olivia Vizethann, Staff Writer
March 20, 2023
Universities all throughout the U.S. offer a literary magazine to exclusively their student body as an opportunity for students to get their work published. Up until now, UNCW was not one of those universities. Second Story Journal is a UNCW literary magazine created, operated by and originally, exclusively open to Honors students. Current Editor-in-Chief Abigail Celoria and other staff have worked to change that and have opened the magazine to include all undergraduate student submissions.
"With such a renowned creative writing program here, I thought it was strange that we didn't have [an undergraduate magazine] at UNCW," said Celoria. "I saw an opportunity for Second Story Journal to fill that niche."
Celoria acknowledges that the university also works with Atlantis, another literary magazine open to undergraduate students, which Celoria also works for. However, Atlantis is available to all North Carolina undergrads. It limits the chances UNCW students have to get their work published.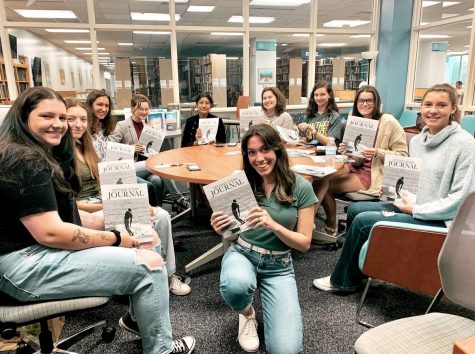 Despite Second Story Journal only being available to Honors students, it was never intended to exclude others. The journal was started in 2011 by a group of Honors students as a chance to showcase the diverse young talent amongst their peers. The project was and has continued to be funded by the Honors College Media Board. The funding coming from the Honors College then resulted in the magazine catering to Honors students alone.
"It is such a modest publication that has stayed afloat through the initiative of Honors students before me," said Celoria. "It is a testament to passion, creativity and hard work."
Madison Summerville, a volunteer for the selection committee of the magazine, commented on what positive effects she believes will come from the magazine changing the submission policy."Opening the journal to non-Honors students allows for the creative writers of UNCW to be able to experience the publishing process and submission process with a respectable and approachable journal like Second Story."
Summerville acknowledged that opening the submissions to include all undergraduates at UNCW will create more competition for the magazine, but she remains optimistic about the overall benefits of this change."I think this will pave the way for the growth of the journal. We will see a wider range of work from different cultures and perspectives."
Celoria, as Editor-in-Chief, has three goals in mind once the magazine opens submissions to undergraduates. First, that this change can help foster a new relationship between the Honors College and the undergraduate students at UNCW and inspire creative interaction between the two groups.
"I haven't seen much like this on campus—where an Honors club also caters to the rest of campus," said Celoria. "It's for a reason—Honors must be able to offer exclusive opportunities to its students—but Second Story Journal has such an opportunity to be that meeting place on campus. Being able to reflect the creativity of not just Honors students, but UNCW as a whole, is so exciting."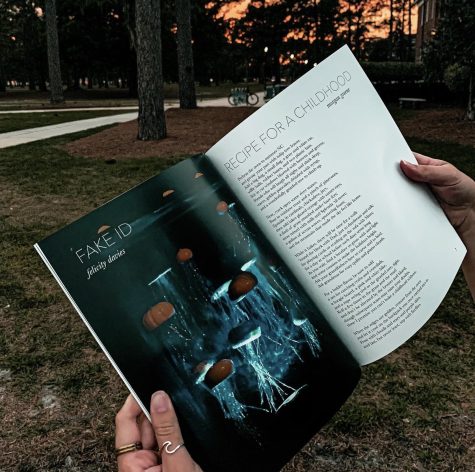 Celoria's second goal is to recognize the influence and significance the Honors College has in this magazine. Celoria made the decision to keep the staff of Second Story Journal solely comprised of Honors students to respect the history of the magazine and ensure that Honors students' submissions will be featured in the upcoming undergraduate included issue, XIV. Additionally, the Honors students are given an extended deadline to submit their pieces.
For her third goal, Celoria laid out her main priorities throughout this process.
"Finally, I hope to ensure Second Story Journal's future," said Celoria. "In the years I worked with Jenna Johnson [former Editor-in-Chief], I remember the struggle to get submissions in. I have so much love for this magazine, as I have been working with it for so long and am now witnessing such tremendous growth. I want my legacy as EIC to be preserving this space for Honors students and UNCW creatives to enjoy for years to come."
Unfortunately, Second Story Journal is not a well-known magazine among students at UNCW, due to it being previously offered to an exclusive group. Because of this, visibility for this first phase of a large transition is imperative. Flyers for their latest issue can be found on their Facebook page as well as their Instagram, and details for submissions can be found on their website.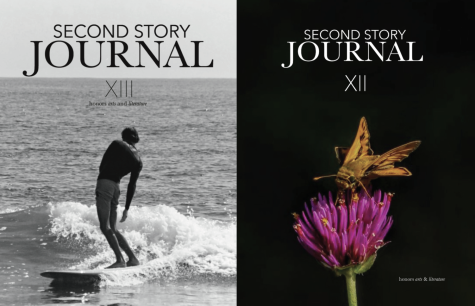 Summerville expressed her concerns that, despite the change, students will not realize the magazine is open to both Honors and undergraduate students. However, Summerville is confident that neither group of students will be opposed to the change.
"I think this change is an important step for UNCW," said Summerville. "Undergraduate writers need the chance to submit their work and see how the process works before they enter the writing world."
Those that have been involved with the change in submission policy have offered their full support.
"I have heard from several of the accepted general undergraduates about how thrilled they are to have their work published with us," Celoria said. "Tim Bass, the BFA coordinator, has shown excitement for what we're doing with the magazine. I also feel positively about the reaction from the Honors community. Dr. Shawn Bingham and Robyn Smith, the Student Services Coordinator, have been so supportive of our activity. Everyone has shown such passion throughout the recent evaluation process."
The staff of Second Story Journal will be hosting their first ever open-mic night at Social Coffee and Supply Co. in Wrightsville, 6-8p.m. on Wednesday, March 22, and their release party will be held on Monday, April 17. The link to sign-up for the open-mic night can be found here, and updates can be found on the journal's Instagram.