The Asian Heritage Culture Center provides a space for Asian-American students to connect
Nitya Budamagunta, Staff Writer
February 14, 2023
The Asian Heritage Cultural Center (AHCC), located in the Fisher University Union room 1002, officially opened in September of 2022. The center serves as a space for students to interact with and learn about the various cultures in the Asian and Pacific Islander (AAPI) community. The ribbon cutting ceremony took place on Feb. 9 and marked the grand opening of the space. Since its opening, the AHCC has served as a welcoming meet-up spot for UNCW students, both within the AAPI community and the general population.
Brienna Rafferty, a senior majoring in applied mathematics and minoring in biology with an actuarial science certification, played a crucial part in the creation of the space.
"I have been involved with the planning of the center since the beginning in the fall of 2020," Rafferty said. "From the start of petitioning and advocating for it, to planning out where the center's location could be, to picking out the furniture, decorating the room, and finally now seeing it open."
Rafferty serves as the current president of Asian Student Association (ASA), a club that creates a space for the Asian-American community on campus to bring awareness to the various cultural identities, as well as AAPI issues.
"ASA was a community that I found during my freshman year of UNCW," Rafferty said. "It has led me to so many close connections and relationships that I wouldn't have had if I did not join. ASA became the catalyst for me to start and help open this new space at UNCW."
Since the AHCC's initial opening, the center has welcomed numerous students across UNCW. The space has been used for bringing new students together, hosting events, and providing resources for AAPI students and allies to learn about various Asian cultures.
"The primary use for this space was for socializing," Rafferty said. "It was a place where people in the community could meet each other and build connections with others. With the opening of the center, I have met people from different backgrounds and ethnicities and that is my hope for anyone else that comes to the center."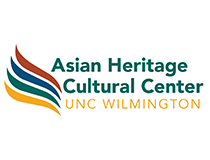 "When I first came [to UNCW], it was one of the first places I visited," said Nolan Reynolds, a freshman majoring in film studies. "I usually go there to study, relax and sometimes take naps. And the people in there are always nice–it's always a welcoming space."
The center serves as a space for people of various backgrounds to interact and learn. While it is a space dedicated to Asian students, everyone across campus is welcome.
"Something that I wish to clarify is that this center was built for everyone," Rafferty said. "You don't have to be of Asian descent or heritage to be a part of the center and its community. We welcome and encourage anyone, no matter where they are from, to join us."
"It's made finding a community here a lot easier, and I feel like it's helped to bring a lot of people together," said Alyssia Trost, a sophomore majoring in chemistry. "And not just for me but for everyone who hangs out in there."
The students at the AHCC space are also frequent visitors of the other student centers, frequently collaborating with Upperman African American Cultural Center, Centro Hispano and Mohin-Scholz LGBTQIA Resource Office on events such as the upcoming "Love is Universal" mixer taking place on Feb. 17.
The goal for the center, Rafferty indicated, is to further engagement by interacting with the other student centers on campus. "I hope the organization will expand in ways that not only include growth in numbers but growth in building deeper connections with each other," she said.
The Asian Heritage Cultural Center is a long-awaited addition to UNCW's inclusion efforts and couldn't be possible without Dr. Roseboro, the Chief Diversity Officer, Patricia Schulz, the Interim Director for the Asian Heritage Cultural and the rest of the Asian Student Association executive board, including Winnie Chen, Jamie Yang Dung Tran, Akire Rodgers and Savannah Her.
The elections for the new ASA board will take place in March, which will decide who will take over as president when Rafferty graduates. The space will continue to be a place for students to interact and learn about various Asian cultures and interact with a wide array of people.
"We hope," Rafferty said, "that this center will attract people from multiple diverse backgrounds and origins to come and learn more about us."