WAVE Transit pays tribute to Rosa Parks with reserved seat
In honor of Rosa Parks' birthday, Feb. 4, Wave Transit in Wilmington, North Carolina reserved a seat through Feb. 6 in the front of the bus in remembrance of her contribution to the Civil Rights Movement. The seat contained a placard describing Park's role in desegregating public transportation.
"Rosa Parks made a brave decision that changed our nation tremendously and permanently," Wave Transit said in a statement released to The Seahawk. "Every day, and especially on her birthday, we honor the hard work toward equity that she and the Civil Rights Movement started. Public transportation was and remains critical in connecting people to opportunities and to each other."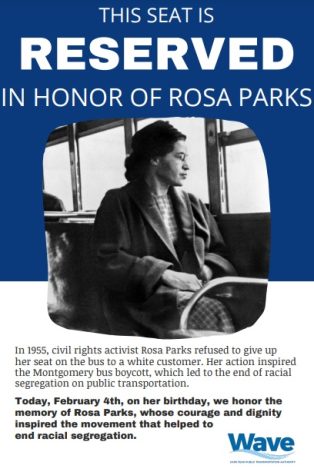 For years in Montgomery Alabama, African Americans were forced to sit in the back half of the bus and give up their seats to white passengers if the first half of the bus was full, as required by a Jim Crow ordinance. These ordinances were in effect across the country in places including Louisiana, North Carolina, Florida and more. Parks was arrested in 1955 when she refused to give up her seat to a white man, sparking the Montgomery Bus Boycott during which the African American community refused to ride the public buses for an entire year. Within a year of protesting, the U.S. Supreme Court ruled that segregation on public transportation was unconstitutional through the case of Browder v. Gayle. The public buses in Montgomery then desegregated following the court's decision.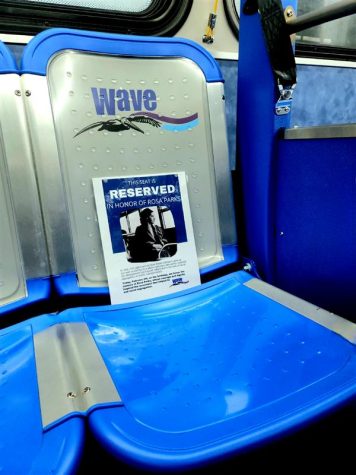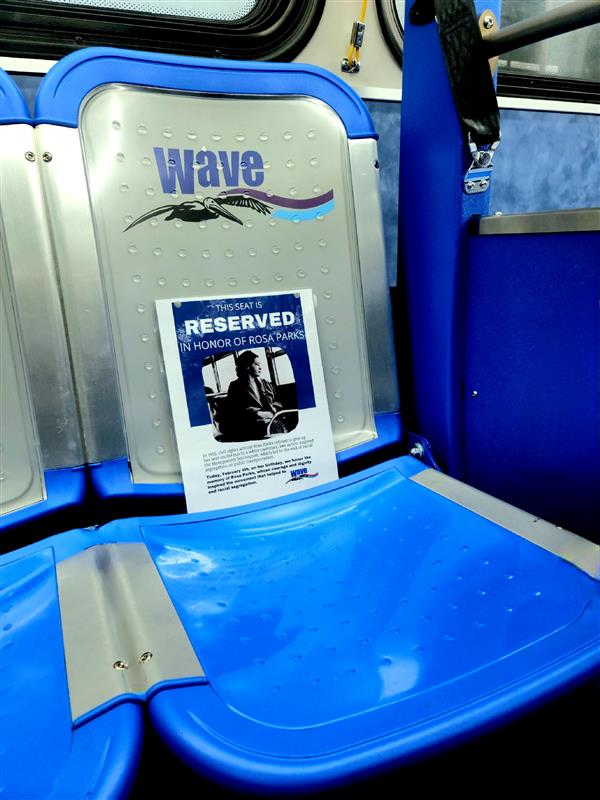 "Wave Transit is grateful to the brave people and communities who work tirelessly against inequality," Wave Transit said in a public press release in Feb. 2023. "The tribute to Rosa Parks will remain at the front of each bus through the weekend."
Transit Equity Day is also on Feb. 4, in honor of Parks and her contribution to the desegregation of public transportation. Observances such as reserved seats, free rides and more take place annually to honor those who protested to make public transportation equal.