The Seahawk staff's picks of 2022
The year is coming to an end and The Seahawk's staff is here to recount their favorite bits of 2022. We all sat down and came up with our favorite pieces of media and moments from this year, recommended to you so maybe you can catch up with the best of 2022 before the spring semester starts.
Favorite Movie
Amelia Lindsey, News Editor: "The House."  This film is a stop-motion dark comedy produced by Netflix directors that follow three stories spanning across different periods and characters using the same house. Each of the three stories contain lessons that warn against material and consumer culture and question whether the pursuit of happiness can be achieved. I suggest this movie for anyone who enjoys "I'm Thinking of Ending Things," "Wendell & Wild," or "Entergalactic." 
Kennedy Cole, Copy Editor: "The Northman" directed by Robert Eggers. This film may have went under the radar for a lot of 2022's moviegoers. I spent a lot of time in theaters this year, so it was a difficult pick for me to choose my favorite; I can't not mention "The Batman," "Nope," or" Everything, Everywhere, All At Once." I've chosen "The Northman" not only because of it's gritty subject matter and cinematography, but also to bring awareness to those who haven't seen it yet. Robert Eggers uses beautiful camera work and lighting to thrust the audience into a riveting revenge story, one that left me in awe. Having received a copy for Christmas, you'll have to trust me when I say that "The Northman" is worth watching and re-watching.
Abigail Celoria, Culture Editor: "The Batman" directed by Matt Reeves. My father raised me on DC and The Dark Knight trilogy, so I was already pumped for this film. It delivered even more than I could have asked for. This version of Gotham was dark, moody and cartoonishly gothic—the perfect backdrop for Pattinson's Batman. While I loved Christian Bale's performance, Pattinson brought something new to the pop culture icon: a more edgy, emo depiction that instantly set him apart. The supporting cast was also incredible, with Zoe Kravitz giving her role its greatest on-screen dimension yet. While the film did run a little long, staggering during the third act, it provided nonstop action and intrigue. With a sequel already set up, I can't wait to see where this iteration of Batman goes in the future.
Favorite TV Show
Hannah Markov, Editor-In-Chief: "Heartstopper." I binge-watched this entire show in a single afternoon. We rarely get to see media where members of the LGBTQ+ community are happy, in love and not eventually dead by the end of the film or series, but Heartstopper includes all this and more. It really warmed my heart, and I look forward to watching the second season when it's released in 2023.
Lindsey: "Cabinet of Curiosities." Directed by Guillermo del Toro, this series is a horror anthology where each episode is a new terrifying tale. One of my favorite tales throughout the series is "Dreams in the Witch House" where the line between life and death becomes muddled together. A must watch during the Halloween season.
Cole: "Stranger Things: Season Four." While "Stranger Things" technically began airing in 2016, season four of this series did premiere towards the beginning of summer 2022. After having binged each of the previous seasons as soon as they were dropped, this was a season I put off for a while, mainly because I was afraid it wouldn't hold up like the ones before. However, once I got around to watching "Stranger Things" again, my love for the series was revived, and I also experienced some odd nostalgia. The show leaves the audience on a daunting cliffhanger, one that ensures I'll be watching as soon as the next season drops.
Favorite Album
Markov: "Everything to Everyone" by Renee Rapp. I was a fan of Renee Rapp even back in 2019 when I saw her as Regina George on Broadway, but seeing her grow as an artist and step into the pop music world has reignited my love for her. Even though "Everything to Everyone" is technically an EP, I wanted to include it because every single song just speaks to me in one way or another, whether it be about familial relationships or having feelings for a girl that will never like you back.
Lindsey: "Entergalactic" by Kid Cudi. I have loved Cudi since he released his album "Man on the Moon" back in 2009. His most recent album recreates the vibe and sound heard in his earlier work. "Entergalactic" contains smooth vocals and soothing beats that make the album worthwhile to listen to. The album was released with a movie called "Entergalactic" that is just as fun to experience as the album. I recommend both as they are both stunning pieces of art.
Favorite Song
Markov: "the angel of 8th avenue." by Gang of Youths. I feel like most people know Gang of Youths for their song, "Achilles Come Down," but when a piece has the lyrics "God it was state of art- you called each of my sorrows by name," you know the rest of the song will be good. "the angel of 8th avenue." is just one of those pieces that leaves you with that same melancholy feeling that you get when driving through a city late at night.
Cole: "As It Was" by Harry Styles. Harry's alright; this song is a bop. I didn't hear a ton of music from this year, but this is one song that I know I enjoyed. While Styles is known for a lot of various things, like his style and charisma, what I know him for is his voice. He's a soft singer who has a lyrical way with words, and that especially shines in "As It Was." I only know a few of Harry's songs, but this is one of my favorites.
Celoria: "Stick Season" by Noah Kahan. I am not an album kind of person, but I am a fan of certain artists. Noah Kahan is one of them. His blend of alt pop and folk combines with bittersweet lyrics to create incredibly moving ballads. His most recent album's titular song, "Stick Season," is the perfect failed romance song, depicting life in such a raw way. It's one of those I could find myself singing with the windows rolled down.
Favorite Book
Lindsey: "Gallant" by V.E. Schwab. This book is an atmospheric, magical story of a woman caught between worlds and the shadows they carry who must embrace her past to stop the darkness that is coming. Remember, "everything casts a shadow. Even the world we live in." If you enjoy "Crimson Peak," "Coraline" or anything by Holly Black, add this to your TBR asap!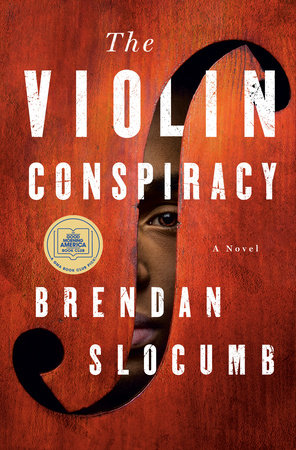 Celoria: "The Violin Conspiracy" by Brendan Slocumb. This novel is much more than a simple mystery. "The Violin Conspiracy" follows Black violinist Ray McMillian's rise to fame in the classical music world. After his Stradivarius violin, his grandmother's family heirloom, is stolen from him on the eve of the Tchaikovsky Competition, Ray's spirit threatens to break. As he works to recover the violin, though, he learns to rely on his talent to beat the odds. "The Violin Conspiracy" jumps around in time in ways that at first seem geared toward character-building, but later play into the mystery, providing the reader with the perfect satisfaction. Alongside the main plot, Ray's struggles with family, fame and racism make him a well-rounded, realistic and thoroughly likable protagonist. This is a book only Slocumb could write as a skilled Black violinist himself. Overall, a top-notch novel.
Favorite Podcast
Markov: "Julie and the Podcasters."  This is my sister and her friends' podcast about the "Julie and the Phantoms" show, and it's creative, hilarious and altogether well-done. I'm not too into podcasts myself, but this one is a "must listen."
Lindsey: "Dark History" by Bailey Sarian. This podcast delves into U.S. and world history that has been forgotten or is not well known. Deep dives into historical events are done by historical researchers and Sarian talks about them on her podcast. I recommend it to anyone who enjoys learning history but feels like a conversation with a friend.
Favorite Person
Markov: Lizzo. I feel like this doesn't even need an explanation. From uplifting activists of all communities to fighting body shamers and pushing self love (for everyone), Lizzo is just a role model and icon in every possible way. If there's one celebrity that I would genuinely want to be best friends with, Lizzo would 100% be that one.
Lindsey: I do not follow celebrities much but one person I have been excited to follow this year was Mike Flanagan who produced shows such as "The Midnight Club," "Midnight Mass," "The Haunting of Hill House" and more. His eerie and compelling directing made him stand out to me as his new show, "The Midnight Club," was released on Netflix this year. It has been fun watching him travel from new countries and film sets, and connect with his cast over the past year.
Cole: Johnny Depp. After a cluster of scandal and drama, the truth about Johnny Depp and Amber Heard's tumultuous relationship finally came out this year. Without getting into too much detail, I admire Johnny Depp because of his resilience in the face of controversy and frankly, abuse. I've looked up to Depp for a long time, both as a brilliant actor and as someone who clearly and genuinely cares for others. Depp and Heard's trial revealed the intricate lies and officially cleared Depp's name. Though, I never doubted the truth of the matter.
Celoria: Andrew Garfield. After the release of "Spider-Man: No Way Home," I finally got the hype around this guy. Andrew Garfield is the kind of man we need to see more of in Hollywood. He brings energy, genuineness, thoughtfulness and humility to every one of his appearances—not just films, but interviews as well. As of April this year, he announced that he would be taking a break from acting after being inspired by Simone Biles' stepping away from gymnastics. He is the kind of celebrity that reminds us that stars are also people, and for that reason, I believe him to be a positive force in shaping Hollywood culture.
Favorite Purchase
Markov: My 8ft Gerry Lopez Softtop. Even though I know basically nothing about surfing, spending $175 on a gently used (and very cool looking) Gerry Lopez is very much a proud point for me.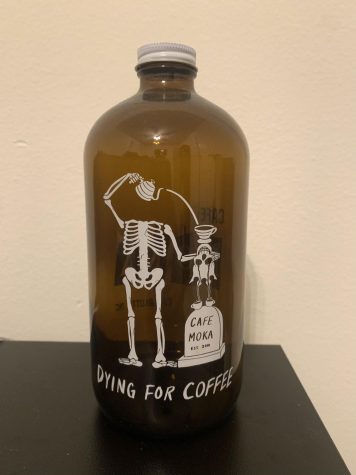 Lindsey: My favorite purchase of the year was a bottle I got from a coffee shop in Charlotte called Cafe Moka. The design is so cool and acts as a flower pot in my room. 
Celoria: My Ella Fitzgerald and Louis Armstrong record. I purchased this on my first trip to The Fuzzy Needle in the Cargo District, and it has brought me such joy on mornings when I need something familiar, fun and beautiful to listen to.
Favorite Pop Culture Moment
Markov: The internet's momentary obsession with the Miami Boy's Choir. This one caught me very off guard. The last time I saw gentiles get interested in Jewish music was when I was in fourth grade choir watching Maccabeats music videos with my classmates. Nonetheless, it was both hilarious and very validating to see Jewish music get such widespread appreciation.
Lindsey: Lea Michelle taking on the role in "Funny Girl." I will say I disapprove of how the actress was treated by producers and the audience, but my middle school self who was obsessed with "Glee" found Lea Michelle taking on her fictional counterpart's dream role of Fanny Brice in "Funny Girl" to be incredibly paralleled.
Cole: Will Smith's famous slap. I watch The Oscars every year, and this was a pleasantly unpleasant surprise. I'll never forget the texts flooding my family's group chat, or my friends and I frantically scrolling through Twitter. Many people thought it was fake but as soon as that audio cut out, I knew the slap was a moment that would last for years. The memes were all great, but what really hurts is knowing that something I've enjoyed watching for many years probably won't be the same in 2023.
Celoria: Daz Games' takedown of Andrew Tate. Like any sane person, I don't see Tate as any kind of "W" role model, and it took far too long for this to be publicly recognized. Women stormed social media with calls against him to little response. While it is unfortunate that it took a man to get Tate banned from social media sites, Daz Games stepped up and exposed him for the mega-misogynist he is. His video on Tate currently sits at 9.8 million views. The effects didn't last forever, though—Tate was allowed back on Twitter in November. However, a response to Greta Thunberg revealing his location in Romania was the thing to get him arrested on Dec. 29, so justice served again.