New carbon filtration system removes PFAS from drinking water
In 2019, the Cape Fear Public Utility Authority (CFPUA), the utility that operates the Sweeney Water Treatment Plant, began construction with granular activated carbon (GAC) filters to reduce traces of Per- and polyfluorinated substances (PFAS) in Wilmington drinking water. PFAS are man-made chemicals that have been used in consumer products such as household cleaners since the 1940s.
PFAS chemicals, also nicknamed "forever chemicals", decline slowly and can be detected in blood levels for years after initial exposure, according to the CDC. In 2016, PFAS was found in the Cape Fear River in downtown Wilmington, and companies like DuPont, now renamed Chemours, were blamed for knowingly dumping the chemicals in the river without telling residents the health impacts of ingesting PFAS. Chemours creates industrial chemicals for the purpose of agriculture, pharmaceuticals, houseware and more.
According to the Environmental Protection Agency, PFAS can negatively impact reproductive health, delay child development, reduce immune responses and cause cancer, among other negative effects. These chemicals can be found in drinking water, the animals that drink said contaminated water, personal care products, soil and even air.
The Regional Communications lead for Chemours released a statement on behalf of the company regarding their plan to limit PFAS exposure in the Cape Fear River, which included establishing systems to reduce emissions of PFAS from their plant. Chemours has worked to reduce PFAS by installing thermal oxidizers that were completed in 2019. Chemours has stated that it eliminates 99.99% of air emissions. Along with oxidizers, the company installed systems to collect and purify groundwater.
"Our team recognizes the importance of stepping up and doing our part to address PFAS emissions, including legacy emissions," Chemours said. "We hope others do their part as well. Our goal to reduce PFAS emissions by 99% is part of our Corporate Responsibility Commitment announced in 2018 to reduce fluorinated organic compound emissions from our manufacturing process."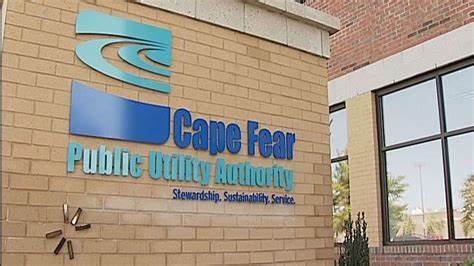 However, leaders from CFPUA disagree that Chemours is doing its part, especially given Chemours's decision to expand its facilities. Chemours has reduced PFAS emissions but according to a Sweeney Plant representative, most of the costs are covered by the consumers. The Sweeney Water Treatment Plant aimed to reduce costs to consumers but to also completely reduce PFAS, such as GenX, from consumer water.
This project was undertaken to handle PFAS originating from Chemours' Fayetteville Works facility as PFAS released from the plant continue to be found in the Cape Fear River. The Sweeney Plant, located in Wilmington, is currently treating water sent to the facility with the new GAC filters and, as of Oct. 11, 2022, has affirmed that all traces of PFAS, including GenX, have been reduced to nondetectable levels. The project cost around $43 million to date. As of October 2022, filters are already online and treating the drinking water that CFPUA supplies to its customers.
"The entirety of the costs associated with building the Sweeney GAC facility has been borne by CFPUA customers as Chemours and DuPont have not stepped up to fund the project," said Cammie Bellamy, a representative of the CFPUA.
Dr. Ralph Mead, a chemistry and biochemistry professor, received a Department of Environmental Quality (DEQ) Applied Research Fellowship to advance the science of PFAS. The DEQ intends to strengthen the relationship with North Carolina higher education institutions and state regulatory agencies. He believes that this opportunity is beneficial for the science of PFAS because academic researchers have more freedom than agencies. His goal is to educate and prepare the next generation of scientists to be curious about their work and take initiative to conduct research.
"It's not an easy solution—learn as much as you can about PFAS," Mead said. "And, limit your exposure to them. Purchasing products that are PFAS-free will reduce exposure and disposing of those products end up in a landfill…Keen shoes were water repellent because of PFAS. Keen is working to eliminate those PFAS in their shoes—that is the stewardship that is really good."
In 2017, the CFPUA filed a lawsuit against Chemours for exposing and dumping PFAS into the Cape Fear River. They predict that a verdict from the lawsuit is many years away, but that any award received from the lawsuit would benefit CFPUA's customers through a reduction of future costs or costs associated with efforts to remove PFAS.
This article was updated Jan. 17, 2023.