28th Cucalorus Film Festival begins in Downtown Wilmington
From films about parenthood to urban legends, conversations on poverty to Reading Rainbow, the 28th annual Cucalorus Film Festival is a multifaceted exploration of creativity with a huge variety of films and several stage performances to enjoy.
Since 1994, the festival set across Downtown Wilmington has brought together filmmakers, movie buffs, dancers, musicians and artists for a four-day-long exhibition of filmmakers from Wilmington, North Carolina and around the world. The name "Cucalorus" refers to a technique that originated in theater in which a light is pointed through a cutout to create an illuminated pattern on a wall or subject. For the festival, the name signifies the projection of film and creativity of the medium.
With 136 independent and international films, managing director Rachel Morin sees this year's festival being their best yet. Morin herself has been with the festival for more than six years. After only being able to host curbside screenings in 2020 amidst the COVID-19 pandemic, and with subsequent restrictions on last year's festival, this will be the first time in three years that Cucalorus will return to its fullest capacity.
"We've been working all throughout the year," said Morin. "There will be a lot of filmmakers in attendance, which feels amazing after years of that not being a possibility."
One thing that sets Cucalorus apart from other film festivals is that it is non-competitive, meaning films aren't rated or awarded accolades. From the festival's inception as a one-night presentation of short films at Water Street Restaurant, now Michael's on the Waterfront, its founders wanted it to be a showcase of creativity, rather than a competition between filmmakers. Today, the four-day-long festival serves as a celebration of the art form and its local community.
"It becomes a retreat for artists," said Morin. "More than any other festival I've experienced, there's a feeling of community, risk taking, and play that's wonderful to be a part of."
With so many creative and unique filmmakers presenting their work at the festival this week, here we look at three creators from Wilmington, what their films are about in their own words, and what excites them about the opportunity to share their work.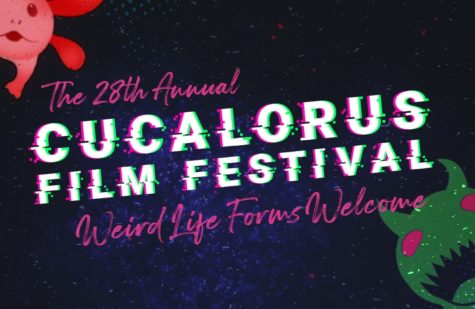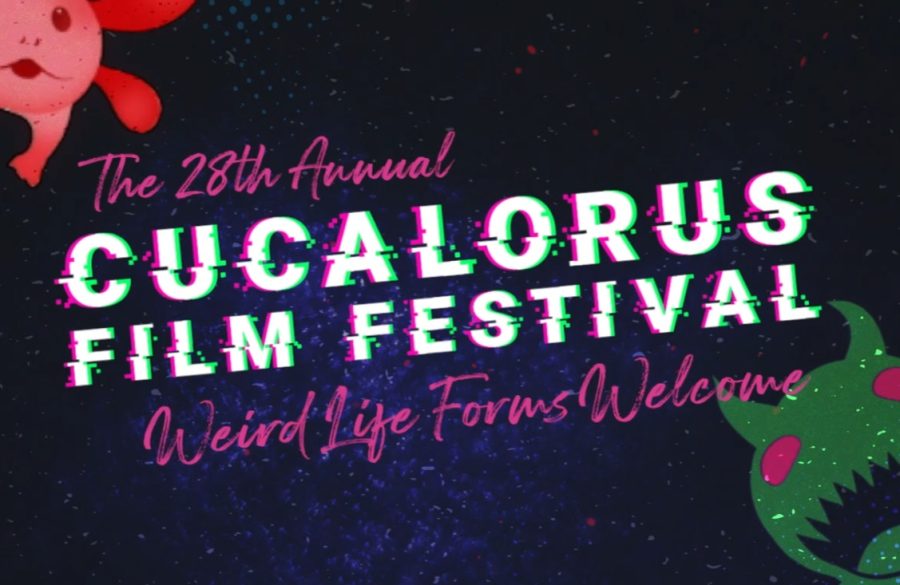 "The Devil's Stomping Ground" is one of Cucalorus' two opening night premieres. Based on the real-life location, fifteen student filmmakers travel to The Devil's Tramping Ground in Bear Creek, NC to shoot their senior film project. Told through the perspective of the footage they capture, the group soon realize they've awoken a sinister force beyond their control.
Director Jonathan Landau has been a part of the local film industry for more than 30 years. He describes the film as a cautionary tale.
"It's about being oblivious to your surroundings, and not understanding the implications of your actions until it's too late," he said. "The idea of the movie is to feel like it really happened."
For those unfamiliar with The Devil's Tramping Ground, it's a circular patch of earth in Bear Creek that's 40 feet in diameter where nothing ever grows. No trees, grass or weeds, just barren sandy earth. For more than a hundred years the site has been the subject of local folklore. Legend holds that the Devil himself occupies the space, preventing any vegetation from growing there, which gave it the nickname "The Devil's Tramping Ground." Landau notes the film was shot entirely on-location at the site.
"One of the things about the film is that a lot of people have heard of [The Devil's Tramping Ground] but have never actually been there," said Landau. "Well, the movie is a trip to that place. People can just watch and they are there."
Landau said he's been with Cucalorus since the very beginning. Twenty-eight years ago, he had a short film showing at the very first Cucalorus. At that point, only sixteen short films were presented. Since then, Landau has submitted multiple films and shorts to the festival over the years. This year, however, will be particularly rewarding for his passion in filmmaking.
"All these years later, I've got the opening night feature," said Landau. "So hey, if I did anything good in my life, I always made good on that promise to myself."
To view the trailer, or to buy tickets to the film's opening night premiere, click here.
Another film showing at this year's festival is "Mother(s) and Sons," a moving story about motherhood, love and adversity. Filmmaker and UNCW graduate student Kiersten Houser documents her and her wife's journey during and after the pregnancy of their first-born son, Boone. The short film is told through Houser's own narration and offers a glimpse into the joyful yet frightening first steps of becoming a parent.
"Pregnancy is something my wife has always wanted, but something that I was always fearful of," said Houser. "I thought I was making the film to help coax her through the experience so she wouldn't be scared, but in the end, I realized it was really for me to not feel scared."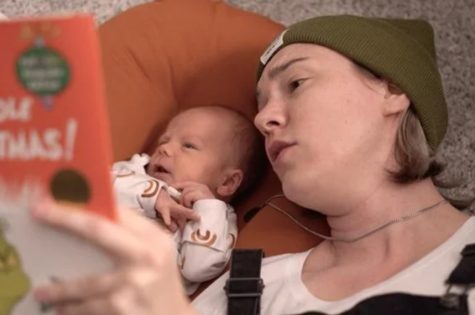 The film also touches on the adoption process for Houser to become her non-biological son's legal guardian under antiquated and heteronormative North Carolina state law. Houser said she always knew she wanted to document their experience becoming parents, but that it eventually evolved into a short film.
"I was in a documentary film class at the time, and I thought oh, I can mesh these two things together," says Houser. "Because of the nature of the film, it was just me with a camera and a microphone going wherever she goes, trying to document it all."
Originally a high school English and drama teacher, Houser said that although her job was incredibly rewarding, she always knew she wanted to get into filmmaking. She and her wife moved to Wilmington in 2020 and since then Houser has directed three films. Of course, this film in particular has a great amount of personal attachment to Houser and her wife, and she said she's excited to share their journey into parenthood.
To purchase tickets to "Mother(s) and Sons" along with six other shorts click here. To see the short film by itself, visit PBS.com.
The last film we'll be looking at is a music video short titled "Support The Port." In the music video, local artist Fat Grizz33 uses lyrics to illustrate the hardships and trauma of poverty in Wilmington. As he rides around Wilmington in the WilmingtoNColor Black history tour bus, he visits historical landmarks and highlights the deaths of those impacted by violence. Director and CEO of WilmingtoNColor Cedric Harrison is a living testament to this violence, being shot in the face only weeks before the video's production.
"Fat Grizz uses his lyrics to paint a picture of oppression and injustice that Black natives of Wilmington have to deal with on a day-to-day basis," said Harrison. "He's telling that through real stories and the reality of people he knows or knows about, as well as his own experiences. In the video we go to areas of known violence, memorials where people have died due to that violence, and the location where I was shot in the face. You can still see my scars in the video."
According to Harrison, the song was long in the works for a larger project. Years ago, Harrison and Fat Grizz33 created "Support The Port" as an album to bring together artists from around Wilmington. Over time, as the two became focused on their own projects, production of the album was put on standby.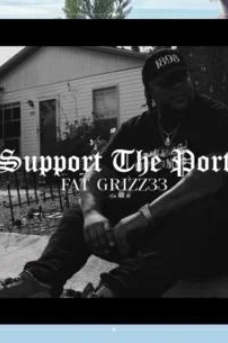 "Then, when I was shot, I realized tomorrow is not promised. Some of the things I wanted to get off my bucket list I started doing," said Harrison. "While I was recovering, the idea of the music video came to life."
Harrison hopes that the music video will start a greater conversation on inequality in Wilmington and help illuminate a side of the city some don't know about, or choose not to acknowledge. He said that although he considers himself more of a producer than a filmmaker, submitting to the festival was paramount to his goal of reaching a larger audience.
"When I started to learn about the history of film, I fell in love with documentaries and what film has been able to do for the world," said Harrison. "I definitely encourage anybody to submit their film to the festival. Cucalorus is one of those great spaces to develop yourself and start that journey upward."
Harrison and his organization are also showing another short at Cucalorus about the history of Black residents in Wilmington from 1789 to 2022, which you can purchase tickets to here. To learn more about WilmingtoNColor's educational tours on black history click here.
To purchase tickets to see "Support The Port" along with ten other short films click here. The music video is also available to watch on YouTube.
The Cucalorus Film festival runs from Nov. 16-20. Film showings will be held at Thalian Hall, Jengo's Playhouse and other locations across Downtown Wilmington. A list of all 135 films and events can be found here.