BOOK CLUB: Revel in 'Funny You Should Ask' with The Seahawk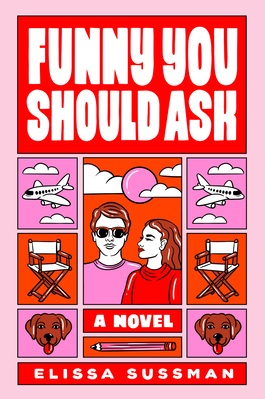 The Seahawk book club is taking the stress off the semester's end with a fresh, fun November pick. This month's selection is "Funny You Should Ask" by Elissa Sussman, a new BookTok sensation.
Published on April 12 of this year, "Funny You Should Ask" is Sussman's fourth novel and her first outside of the young adult genre. Alternating between two timelines, the novel follows young writer Chani Horowitz as she navigates her feelings for Hollywood heartthrob Gabe Parker. Chani is ecstatic when she is hired to write a career-changing profile piece on him. However, she falls into unexpected proximity with the star that catches the public's eye. Ten years later, they reunite for a follow-up interview, but will they be able to avoid their shared history?
A slow-burn, page-turner romance, readers are sure to devour the novel in only a few sittings. However, it is not without emotional depth. "Funny You Should Ask" balances sexiness and sensitivity, funniness and melancholy, to make it a standout in its genre.
Read alongside us this month as we revel in the tension of "Funny You Should Ask," and be sure to follow us on Instagram to keep up with our future book club selections.