SGA pushes resolution for online childcare platform
On Sept. 27, 2022, UNCW's Student Government Association unanimously passed a resolution vocalizing support for increased accessibility to childcare for UNCW's students, faculty and staff. This resolution, coauthored by Student Body President Hannah-Valentina Horowitz and Student Services Chair Halie Walker, offers a first step toward on-campus childcare, a long-standing issue for UNCW.
"[This service is] long overdue," said Nathan Crowe, an associate professor in the history department and father to one. "It makes sense why one company wouldn't have it as a couple of hundred employees. But the university has thousands of employees, tens of thousands of students. There are lots of ways in which providing childcare could improve the lives of faculty, staff and students."
Horowitz and Walker label the lack of campus-specific childcare resources as an issue of accessibility in their legislation. It would give many parents the chance to attend or work at UNCW, one they would not have without this aid.  Many other North Carolina public universities offer childcare options, leaving UNCW on the tail end of this issue. While the university's website does offer some childcare guidance under its Human Resources section, little of it is specific to Wilmington, which is what this resolution addresses.
Based on the university's current resources, SGA's proposal is to develop an online platform that assists students, faculty and staff in their search for affordable, convenient childcare.
"Right now, it is not feasible to have an actual childcare center on our campus," said Horowitz on what informed this decision. "There are a lot of laws about public and private businesses competing, about how many square feet each child can have in a room based on their age. There are a lot of different barriers to that right now based on the space on our campus, so we had to find an alternative route."
The platform's concept is still under development. Horowitz and Walker plan on an online format that will allow SGA to take quicker action on the issue. At the moment, their plan is to push it as a matching service, allowing the campus community to connect and coordinate childcare together. The site will offer things like babysitting services, carpooling and daycare information, all from members of UNCW. Both Horowitz and Walker are in contact with relevant UNCW staff—the Vice Chancellor of Business Affairs, the Dean of Watson College of Education and the Staff Senate President since the resolution's passing—to determine next steps for the program.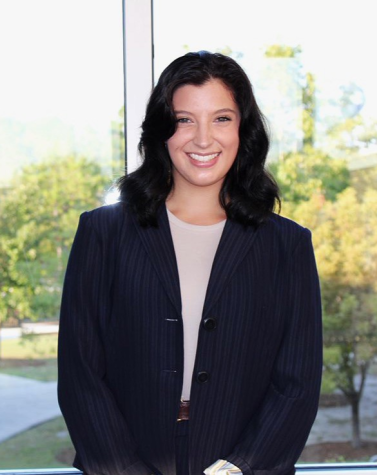 Walker originally brought the idea to Horowitz to collaborate on this legislation. Through her time within SGA and her experiences in Wilmington, she became aware of UNCW's need for childcare options.
"I started thinking about this last fall when I was in the Diversity and Inclusion Committee," she said. "I personally had a few family members and friends who became young parents and had to sacrifice their education to take on their parental role. I also worked with people at my old job that experienced the same because they couldn't afford the childcare around Wilmington, the wait was too long, stuff like that. It got me thinking, what does UNCW have currently to help students in that situation?
"Another thing that opened my eyes was, last fall, in one of my finance classes, there was a student that had to bring her son to class with her because she could not get him from childcare. Anytime he would get upset, she had to walk out of the class. This gave me the thought to start looking into it. And once I did that, seeing what other schools had, I brought it up to my Diversity and Inclusion Chair."
Walker discovered that the idea had been discussed among other Senate members, and so she and Horowitz took the initiative with their support. For Horowitz, this issue fits under her overall goal as Student Body President, promoting both a sense of belonging and a holistic student wellness.
Of course, on-campus childcare is not a new topic of discussion at UNCW. According to Crowe, faculty have been discussing childcare for years.
"Especially before [my daughter] got into school, [childcare on campus] would have made my life incredibly easier and probably cheaper," said Crowe. "I wouldn't have had to pay for as much gas, and also finding childcare facilities is extremely stressful. if I had a sense that I had priority at a particular facility on campus, that would have made my life a lot easier."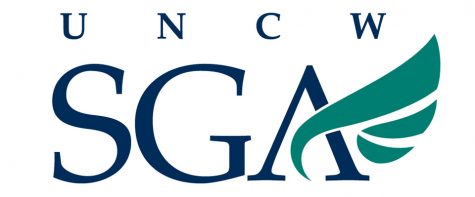 Barret Giehl, a nontraditional student in the creative writing department, is a husband and father of three. When asked about his desires for the platform, he had several for his own family, but also a more general expectation about the program's flexibility in addressing a variety of needs.
"There's a lot of things that would be ideal for me, but that doesn't mean that's ideal for everyone," he said. "I think them being specific about what's offered is important. Setting expectations can avoid a lot of conflict. Like, parents might expect one thing if you aren't specific enough with them.
"I think it would also be great to know the cost associated. I don't know if that's covered by some funding at the university, but if it is not, I think it would be great to consider some kind of scholarship for people who can't afford childcare. My wife and I are pretty fortunate, but that is not the case for everyone, single parents in particular."
With the platform still under production, there is much for UNCW to determine about what it will offer. Valentina hopes for now that the platform will offer students, faculty and staff a valuable alternative to struggling to find services on their own.
"I'm hoping that people have a lot more connections across campus," she said. "I'm hoping students will be able to use this website and find faculty and other students who may need their kids to be watched. I would like that to strengthen community across campus, make it tighter. Also, simply giving people the affordable alternative. That's basically the goal."
While the resolution does not offer a perfect solution, it is a step in the right direction. SGA's initiative demonstrates the power of UNCW's community in bringing about its own change.