BOOK CLUB: Delve into 'Unlikely Animals' with The Seahawk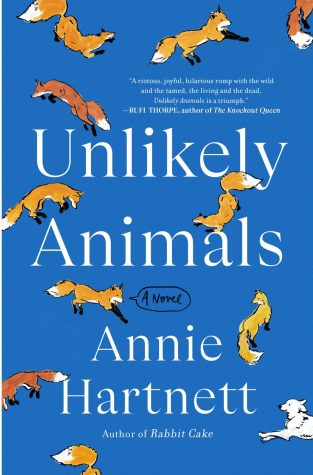 The Seahawk book club welcomes fall with a pick fitting the season. This month's selection is "Unlikely Animals" by Annie Hartnett, a one-of-a-kind read.
Published on April 12 of this year, "Unlikely Animals" is Hartnett's second novel with its praise mainly centered around its unusual premise. This tragicomic narrative follows Emma Starling's return to her hometown of Everton, New Hampshire to care for her father. Between his hallucination-generating illness, her mother's judgment toward her and her brother's struggle with addiction, she returns prepared for challenges. However, Emma does not anticipate discovering the sudden disappearance of a high school friend. Accompanied by her father, she initiates the search, but it leads to more than anyone in their sleepy town expected.
"Unlikely Animals" is strongly thematic—exploring the damage present in familial ties and friendships but also the hope of repair—with a fresh authorial voice to accompany. This is a novel that readers are not likely to forget.
Read alongside us this month as we delve into the unique mystery of "Unlikely Animals," and be sure to follow us on Instagram to keep up with our future book club selections.