Seahawk Safety Week encourages health and community at UNCW
UNCW's annual Seahawk Safety Week is coming to campus on Sept. 26. It will host a variety of events that aim to educate students on topics ranging from healthy relationships to Title IX compliance.
"Several departments will be hosting workshops and presentations throughout the week," said Sloane Abell, a UNCW Title IX Investigator. The topic variety will range from mental safety and wellness, environmental effects of pollution, and physical safety like relationships, active attacker training and internet security.
"We plan for Seahawk Safety Week to take place near the end of September every year to coincide with National Campus Safety Awareness Month and the release of UNCW's Annual Security Report," said Abell. This is UNCW's fourth year of Seahawk Safety Week, and the timing of the event is intentional. The week's main purpose is to educate students about ways they can be both mentally and physically safer, as well as to provide them with the resources they need to apply these ideas to their daily lives. It is also another way for students and staff to connect with each other on campus. Below are the daily events to look forward to throughout the week.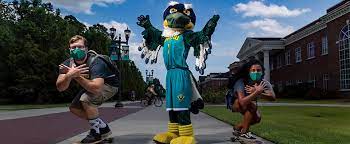 Monday, Sept. 26:
"Self-Care for the Stressed Student"
This will be an interactive event to help students identify signs of stress and how to best cope with them.
"Know H20"
An educational course on pollution and its impacts on watersheds in coastal areas. It will specifically educate on stormwater paths and will collaborate with Heal Our Waterways.
"Safety in the Online World"
A lecture including topics like securing devices, performing updates and selecting secure passwords. It will focus on basic steps in internet security, as well as reducing the risk of online vulnerability.
Tuesday, Sept. 27:
"Safe Zone"
A three-part workshop for LGBTQIA+ information, including terminology, bias and conversations on how to be an ally for the community.
"Active Shooter Training"
This training exercise will teach you what to do and how to best defend yourself in an active attacker situation. It will explain RUN, HIDE and FIGHT as well as elements of campus safety.
"Films and Flags"
A creative workshop which will examine an episode from HBO Max series Euphoria and identify signs of unhealthy relationship(s).
Wednesday, Sept. 28:
"QPR"
Learn information about suicide prevention and become a certified QPR Gatekeeper by identifying signs of suicide. A sign-up form is required to be filled out before attending.
"Family Feud"
This event will teach interpersonal violence and consent with a fun, interactive game. Survey results from UNCW students will be used in the game to connect the activity to the community.
"Yoga for Well-Being"
A yoga session that will demonstrate relaxation techniques for students that specifically target well-being.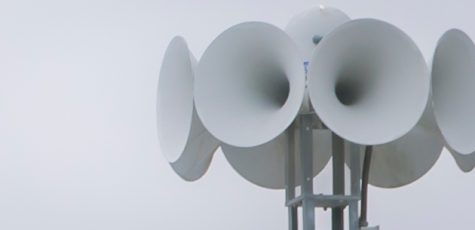 Thursday, Sept. 29:
"Pancake Breakfast"
A social held by the Office of Military Affairs with the opportunity to meet military-affiliated students and sponsors who help put on the event.
"R.A.D Training"
This event will bring awareness of aggressive and violent behavior. The goal of the training is to reduce aggression and violence as a whole and to learn defense skills if ever confronted with this behavior.
Friday, Sept. 30:
"Get to Know Title IX"
An opportunity to win prizes and learn more about the Office of Title IX and Clery Compliance.
"Outdoor Pool Closing Party"
Seahawk Safety Week will wrap up with pool games and learning about water and sun safety. It will also highlight key topics like hydration, sunscreen, and UV protection.
Saturday, Oct. 1:
"Yoga on the Pool Deck"
This event is focused on mindfulness, stress reduction and well-being.
Seahawk Safety Week is a chance for students and faculty to grasp new ways of looking at personal and community safety. The events for each day are designed to be enjoyable for all who attend, but they are also an opportunity to learn about what can be done to decrease violence and risks. Both students and staff are encouraged to find resources on campus that can help them in doing so.