Meet the new president of UNCW POP: Emily Willis on her hopes and goals for the organization
UNCW's chapter of the Plastic Ocean Project organization, a nonprofit local to Wilmington, is one of the largest clubs on campus. Its eco-friendly focus attracts like-minded students in the pursuit of personal and public involvement with key environmental issues. UNCW POP balances camaraderie and fun in meetings with activism through organized events, contributing to UNCW's reputation as a sustainable campus. With this school year drawing to a close, the club's leadership is under transition for the 2022-2023 year. Emily Willis will serve as the new president of UNCW POP.
Willis is currently a sophomore at UNCW majoring in environmental science with a minor in studio art. Her passion for environmentalism developed early in her life, naturally leading her to discover UNCW POP as a new freshman.
"Before I came here, I started looking at the on-campus clubs, specifically the ones that were more popular," said Willis. "I found UNCW POP, and even during my senior year at the time, that's kind of what I was geared toward. I attended a few of the Zooms when we got here, but then one of my good friends was in the club, and she invited me to one of the clean-ups. I was like, 'oh, hands-on, this is for real.' I started going consistently after that."
UNCW POP's meetings consist of both club coordination and team building activities. Outside of the meetings, the club hosts larger events such as clean-ups, "consignment for a cause" and community outreaches. In general, UNCW POP strives to connect with the community, utilizing partnership with local artists and businesses to promote sustainability.
The club's education strives to go beyond the facts to affect change in the lives of its members, a fact Willis can attest to. "We go over current events or larger environmental issues in the meetings, through PowerPoints and stuff like that," she said. "But I think in general, being in an environmental-based club, it kind of encourages you to do it on your own time as well."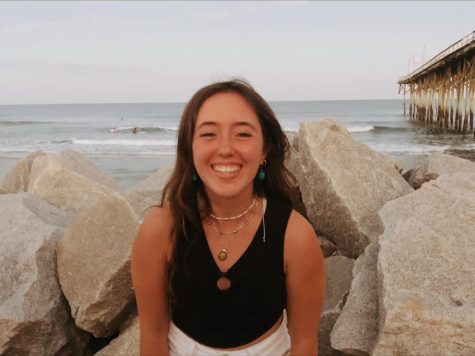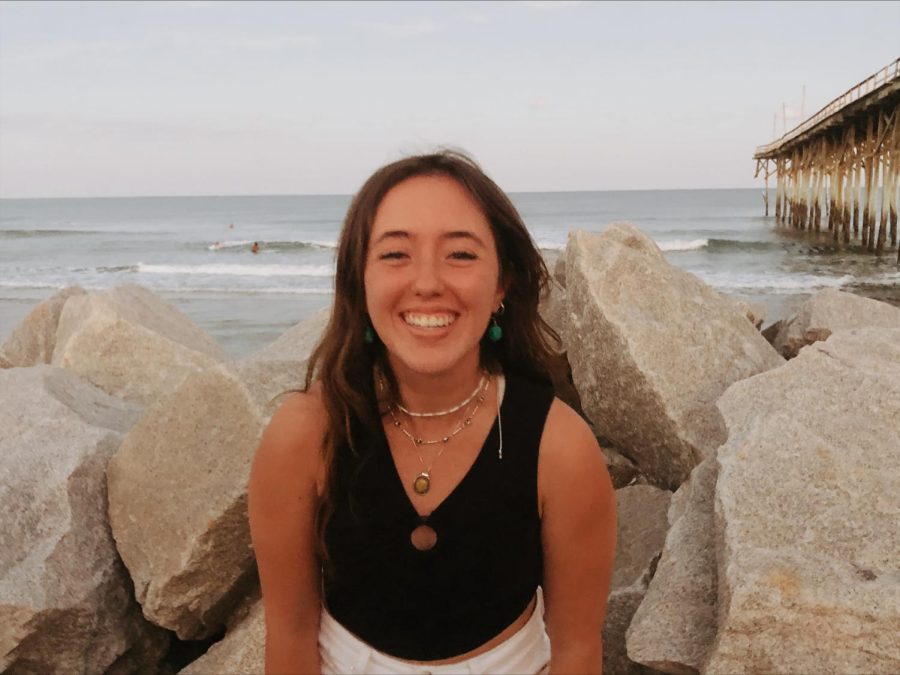 The club's current president, Sam Shores, reached out to Willis about her interest in the position during the election season. She had already intended to apply for one of the committee positions, wanting to increase her involvement, but his encouragement gave her the confidence to run for president.
In her goals for the organization, Willis primarily hopes to strengthen UNCW POP's presence on campus, thus making the club more accessible. "One of the biggest things I want to do is to get the campus more involved, because even though we are one of the larger organizations, there are of course some people that don't know about it and are curious as to what we do," she said. "So I really want to do more things on campus, hold more events. At times, that can be a bit difficult when sharing the space with similar organizations, but that's something I think is important."
Along with this, she will strive to continue the work UNCW POP already does to promote change in the community by partnering with local businesses and advocating for more ocean-friendly establishments in the area. And, of course, have fun along the way.
"I think environmentalism is important, of course, because it's just being aware of what's going on in your surroundings," said Willis. "But it's then taking that to the next step, acknowledging very real issues, and implementing that into your life and seeing what you can do to help. Whether that's using a reusable water bottle or trying to bike more places than drive your car, gearing it toward real life and making a positive impact is where it's at. It's hard because the big corps are kind of the fueling fire of it all, but at the same time, we're the vast majority."
Alongside Willis, Andie Roylance, a sophomore majoring in anthropology, will serve as vice president. With the rest of the board, they will continue UNCW POP's legacy as one of the most impactful clubs on campus.
UNCW POP's Instagram posts regular updates on the club's activities. The club can be contacted by DM or through the information available on WaveLink for those interested in joining.