Assistant Professor Sayantani Dasgupta's 'Women Who Misbehave' is an ode to female rebellion
Olivia Vizethann, Staff Writer
April 9, 2022
In an ever-growing climate for feminism, UNCW creative writing Assistant Professor Sayantani Dasgupta's book "Women Who Misbehave" is the perfect read. Dasgupta is an accomplished writer in the department, as she is the author of "Fire Girl: Essays on India, America & the In-Between" as well as "The House of Nails: Memories of a New Delhi Childhood," along with many other short stories and essays. She will be reading from her book of rebellions at the Cameron Art Museum this Sunday, April 10th, from 1 p.m. to 2:30 p.m, providing an opportunity to enjoy her heartfelt work.
"I am interested in women rebelling on a day-to-day basis," said Dasgupta. "Rebellions don't always have to be large movements. They can be unexpected. Nonconforming, like the decision who to marry or not."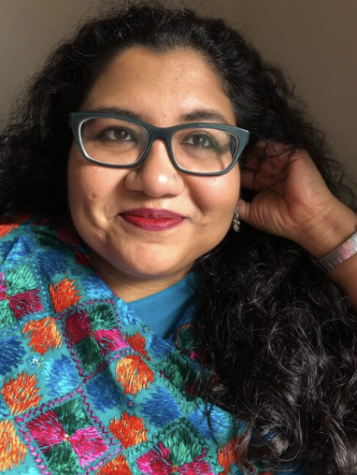 This collection of 10 different stories ranges from a young woman spilling secrets at her friend's wedding anniversary, a wife unsure if she should stay in her marriage, a daughter trying to impress her father and many more.
Dasgupta's experiences with multiple countries allowed her to gather a nuanced perspective on this topic. Dasgupta grew up in India and has traveled to Italy, Mexico, Bangladesh and Canada. She has now lived in the U.S. for over a decade. "For a long time before I came to the U.S., I had this impression that everyone was very free," said Dasgupta. "After 15 years here, I see that women have similar challenges, sometimes it just looks different. America doesn't have a female head of state. How many are in upper administration? How many are CEOs of banks or airplane pilots? These are interesting yard sticks for measuring how far a country has come."
Growing up, Dasgupta didn't see many examples of women fighting for themselves in media which sparked the idea for her book. "This is the book I needed when I was 15," said Dasgupta. "I needed to see women exhibiting 'problematic' behavior. I want more people to rebel a bit. Most were sacrificing all kinds of things for their husbands and brothers, sons, neighborhood gardener, all to be considered a good woman." Dasgupta wrote this book to break that mold and show off different kinds of women with different stories, changing the narrative of what to expect from fictional and, consequently, real women.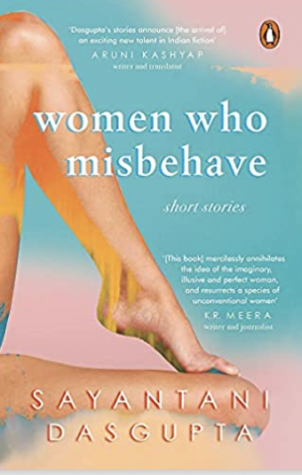 Dasgupta wanted to drive home the point that in taking care of themselves, women can flourish. "There is great beauty in being selfish," she said. "If you are not, then you are not going to be truly happy or truly be who you are. You can make others happy by taking care of yourself. And only after that can you share with the world."
Despite the CAM reading taking place this Sunday, "Women Who Misbehave" was released in 2021 during the pandemic. "I have been disappointed that it had a pandemic release," said Dasgupta. "A lot of things you hope for as an author, events, readings now feel surreal because the book came out when it did. "
However, even with the lamentable timing of publishing, it received praise from its readers—look no farther than Goodreads—even reaching far corners of the world. "I had an event with a book club in Nepal, and someone was on Zoom from the basecamp at Mt. Everest. My book reached Mt. Everest; I'm set for life," said Dasgupta.
Having been to the CAM multiple times herself, Dasgupta is delighted to read there. She's enjoyed getting to know those who work there in making art accessible to the public. Though she hasn't decided which of the 10 stories she will read from yet, she suspects she will select "Miss Josephine," who "may or may not have been inspired by the witch from 'Hansel and Gretel,'" a character she finds deeply fascinating. Dasgupta said that story was "great fun to write" and is her favorite because it is the only one written in first-person plural narrative.
Show support for Wilmington's art museum and Assistant Professor Dasgupta's important writing on female rebellion this Sunday at the CAM. Her reading will take place from 1 p.m. to 2:30 p.m.