BOOK CLUB: Revere 'The Overstory' with The Seahawk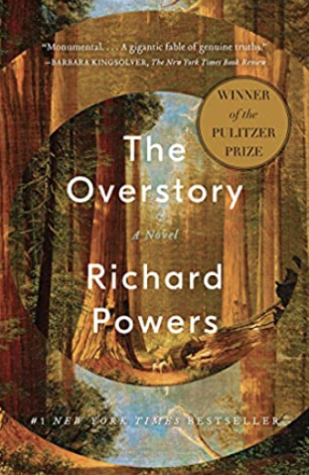 The Seahawk book club returns with another exciting pick for April! This month's selection is "The Overstory," Richard Powers' compelling 2019 Pulitzer Prize winner.
Published in 2018, "The Overstory" became Powers' twelfth novel. With a slew of awards, including the 2019 Pulitzer Prize behind it, its brilliance continues to be recognized. An impassioned tribute to the natural world, the novel follows nine characters whose life experiences draw them to engage with the environment.
"The Overstory" explores the complexity of nature and the importance of preserving it through its characters' efforts against deforestation. It is a read that aims to get the reader thinking, encouraging an active stand for the natural world.
Read alongside us this month as we revere the beauty of "The Overstory," and be sure to follow us on Instagram to keep up with our future book club selections.