Highlights from the 18th North Carolina Black Film Festival
Eriq Dixon, Staff Writer
March 30, 2022
On the weekend of March 25-27, the Black Arts Alliance (BAA) held the 18th annual North Carolina Black Film Festival (NCBFF). From student shorts to feature length movies, the NCBFF hosts a wide variety of films from artists around the world. Recent years have brought challenges for the festival, to say the least. With Hurricane Florence in 2018 and the COVID-19 pandemic in 2020, this year saw the festival's in-person return with a great turnout.
Several locations around Wilmington, including the UNCW Upperman African American Cultural Center, Jengo's Playhouse and the Community Arts Center, sponsored a full weekend of screenings. The festival then concluded on Sunday, March 27 at the Cameron Art Museum. The last day of the festival involved a cinemixer, a short awards ceremony and a screening of the closing film, "Stay Prayed Up", followed by a brief Q&A.  
The closing reception began with a cinemixer, which gave attendees the opportunity to share food and mingle with one another. This provided an opportunity to connect among the many different artists and filmmakers in attendance. One of those filmmakers was festival juror Reece Phillips, a first-year filmmaking MFA student at UNCW. 
"[A cinemixer] is a great place for audiences and lovers of film to connect with each other," said Phillips. "Just today, I met somebody who's an editor, and for me who doesn't like editing, I now have someone I can contact to help me with my films." 
After the cinemixer, Charlon Turner and Brandon Hickman, the festival's respective director and programmer, presented the awards for winning films in different categories. The winner for Best Student Film was "Not Just a Name" (De'Onna Young-Stephens). Two films, "The Visit" and "Silent Partner" (Aristotle Torres) tied for Best Short. "Becoming a Black Lawyer" (Evangeline M. Mitchell) won Best Short Documentary, and "The Sun Rises in the East" (Tayo Giwa and Cynthia Gordy Giwa) won Best Documentary. Finally, the winner for Best Feature went to "The Vow."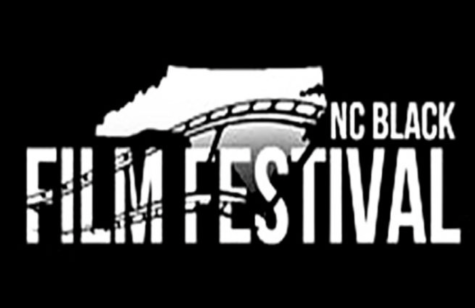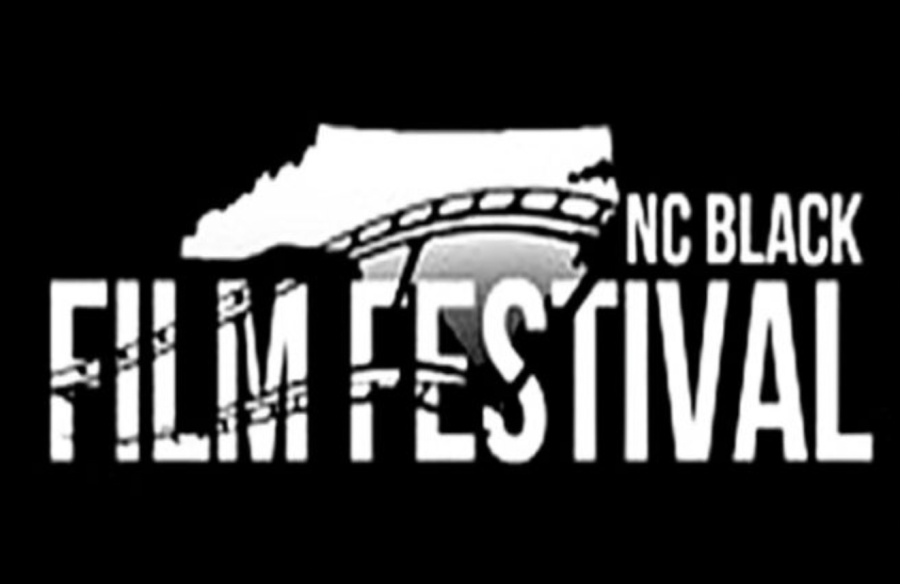 The awards ceremony wrapped up by honoring Wilmington filmmaker Nakia T. Hamilton. Since starting his filmmaking journey, Hamilton has made dozens of films and formed the production company Luv Life Entertainment. He received the Phoenix Award from Hickman for his many accomplishments as a local Black filmmaker and followed with an acceptance speech. A short reel displaying some of Hamilton's work played beforehand, sharing his achievements with the audience. It contained clips from some of his feature films, including "A Christmas Proposal" and "Love Travel".
A screening of this year's closing film, "Stay Prayed Up" (D.L. Anderson and Matthew Durning), concluded the day's festivities. The film is a feature-length documentary that tells the story of Lena "Mother" Perry and the North Carolina gospel singing group The Branchettes as they record their first live album. It examines the history of The Branchettes and the true power of gospel music in the church. Its beautiful and inspiring story brought a strong reaction from the audience, including Phillips.
"That film really hit home for me, because the subject, Mother Perry, reminds me a lot of my great-grandmother," said Phillips. "While my great-grandmother was not a singer, she was definitely one who believed in the saying 'stay prayed up'."
With the conclusion of another successful festival, Turner and Hickman, along with the rest of the Black Arts Alliance, show optimism for the NCBFF's future. Events like the NCBFF have a great impact on the community because they give many artists not only the opportunity but the inspiration to make something of their own and show it to the world. It's a safe place for expression that will continue to benefit filmmakers like Phillips for years to come. 
"I think it's important because it gives people of color a chance to showcase their art," said Phillips. "Sometimes, at other festivals, you just would not get that opportunity. But also, I feel like, especially in Wilmington and New Hanover County, it really brings artists together." 
With the world returning to some form of normalcy, it's safe to say that the North Carolina Black Film Festival will continue going strong. The festival is an amazing experience for everyone involved, and it's only getting started. 
Submissions for next year's NCBFF will open this summer on the FilmFreeway website and close again in January of next year. If you're feeling inspired and would like to submit a film to next year's festival, then it's time to get to work.