Randall Library celebrates Women's History Month with 'Women Who Changed the World' exhibit
Emma Smith, Staff Writer
March 23, 2022
The 'Women Who Changed the World" exhibition is currently on display on the second floor of the William Madison Randall Library in honor of Women's History Month. This curated collection of original artwork by the library's graphic designer, John Crawford, advocates for the celebration of legendary female prominence. A Supreme Court Justice, a passionate feminist, a former First Lady and activist, a breakthrough chemist and a Nobel Peace Prize laureate, among others, decorate the walls of Randall, inspiring students, staff and visitors for the month of March.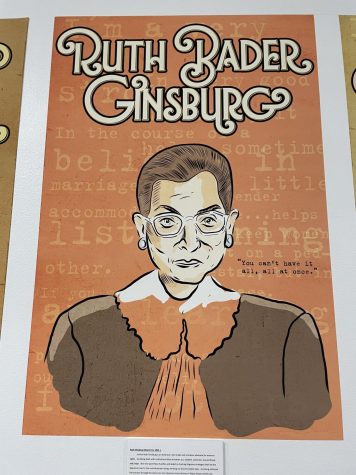 The exhibit is a collaboration between Crawford and Christopher Robinson, Randall's Outreach and Engagement Librarian, created with the intentions of showcasing some of history's most remarkable women. Helen Keller, Eleanor Roosevelt, Malala Yousafzai, Ruth Bader Ginsburg and Tu Youyou are only a few of the notable women profiled in the exhibit. Portraits of Coretta Scott King, Shirley Chisholm, Maria Montessori, Katherine Johnson, Elizabeth Warren, Harriet Tubman, Florence Nightingale and Violeta Parra accompany them on the walls of Randall, with biographical blurbs attached for each woman. Crawford and Robinson selected these particular women to reintroduce classic figures with new information as well as introduce underrepresented ones.
"​​I definitely want women to feel empowered by the exhibit, and to see the sacrifices and the contributions of the thirteen diverse women that were selected to be in the exhibit," said Robinson. "And just to let them know that they come from a long lineage of great, phenomenal women that they have to be able to lean on for strength, support, and guidance." 
Each woman's bio details her greatest achievements. Some accomplishments from the women include a developmental and nuanced method of teaching by Maria Montessori, the founding of modern nursing by Florence Nightingale, mathematical algorithms that led to the first successful U.S spaceflight by Katherine Johnson, and the first African American woman elected to the United States Congress with Shirley Chisholm.
Robinson and Crawford worked closely with Randall Library Peer Navigator Alexa Blair and former Humanities Librarian Lisa Coats to compose the biographies of the women, focusing on accomplishments, breakthroughs and how these women truly shocked the world with their presence. Crawford had made some discoveries he didn't know beforehand about some of the women, specifically Elizabeth Warren. When researching her, Crawford learned that she was a Republican before she switched to the Democratic party.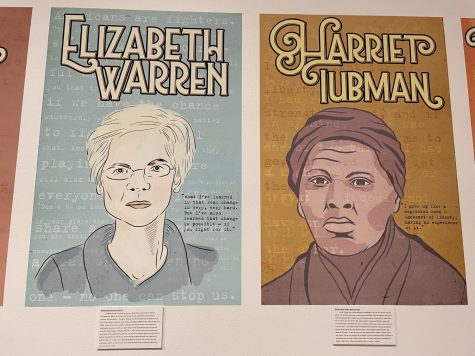 "It really made me think about [how] all the women are from relatively different times, and it's always been the struggle for equality," said Robinson on the research process. "Just looking at all the accomplishments of the women selected, but not even just those women, but other women, it really goes to show that genius has no gender."
Crawford and Robinson had similar objectives in mind when approaching the exhibit. Their goals were to provide educational content in an interactive form as well as representation for further research and exploration.
"This was a unique way not only to showcase women in history, but also to showcase something different from our traditional displays," said Crawford. "In our community, where there's a lot of division, the hope is that people will learn a bit more about the people they thought they knew."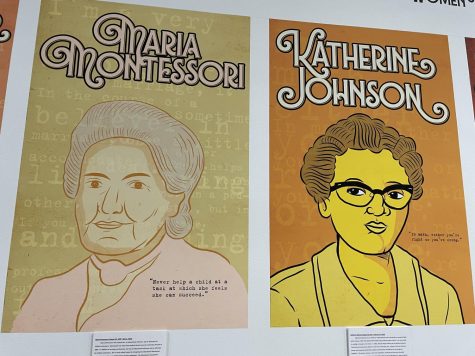 Robinson had a similar reaction to the interaction of viewer and exhibit. "It's a visual representation of that information and usually visuals attract people," he said of the exhibit's potential for outreach. "The goal is to get the person there, to see it, to read the blurb, but then also to have them wanting more. And using library resources to learn those things."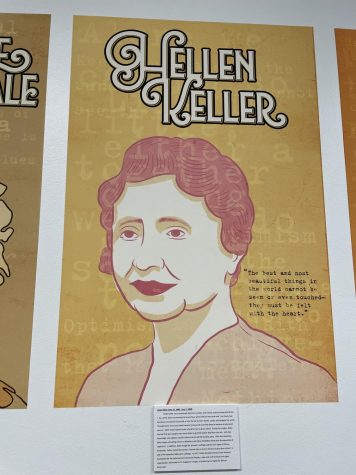 The exhibit's presentation encourages further research from visitors, as the display provides physical and visual information pertaining to each of the selected women. It acts as an interactive source of information while also encouraging students and visitors to explore the history of remarkable women. As the profiles do include bio blurbs and original designs, the goal of this exhibition is to inspire others to dive deeper into women's history by use of informative design and to create an outreach for students to contact resource librarians.
"I hope that people look at this, read the short bios, but maybe go do some research and then that research might lead them to other women who have made big contributions," said Crawford. "Because of course, we're barely scratching the surface with this exhibit. So, my hope is maybe that people learn more about not only the women featured, but other women as well."
Robinson was also an advocate for understanding the impact of history. "It shows that women are strong, capable, whatever they put their mind to, they can do," he said.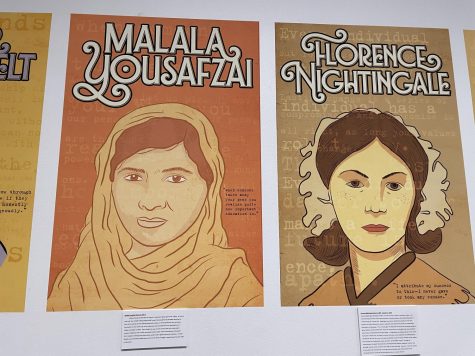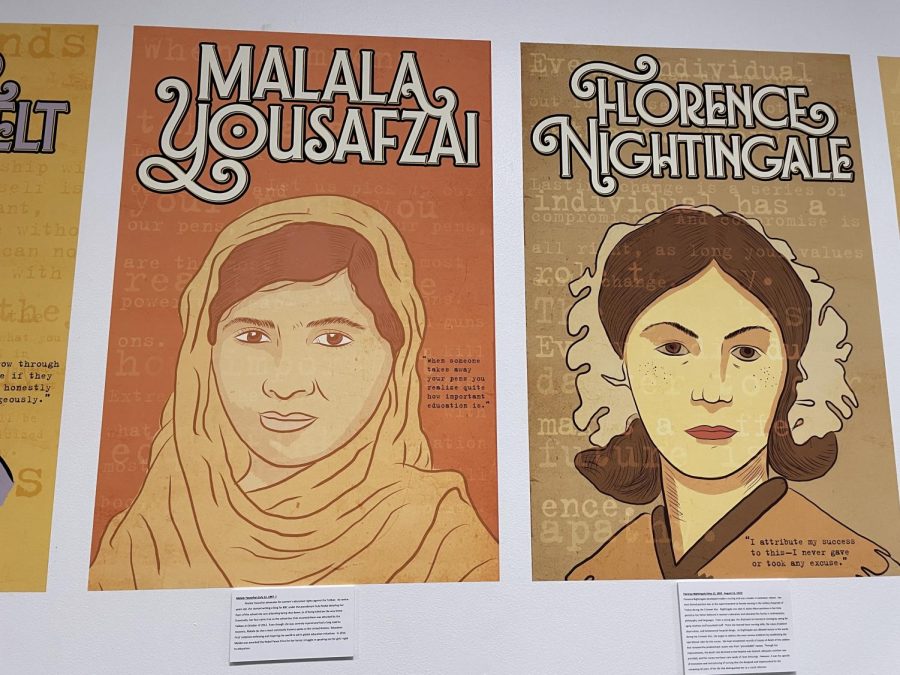 The exhibit at Randall is an outreach for individuals seeking out more information and narratives for women's history. With the success of the exhibit bringing in visitors, Robinson and Crawford strive to promote the absorption and collaboration of learning among peers and educators. 
"My hope is that maybe it'll get a dialogue going, too, about how some of these women influenced society at the time, some are still doing it today, some chapters aren't finished being written, and it may inspire other people to do something on their own," said Crawford. 
'Women Who Changed the World' will continue to be displayed through the end of March, lasting the entirety of Women's History Month.