UNCW student podcast 'Trauma Tuesdays' is for the girls
The fall of the once-beloved podcast "Call Her Daddy," popular among college girls for their explicit and humorous conversations on sex and dating, left much to be desired when it came to genuine conversations on these topics. Despite the deep-rooted misogyny held by hosts Alexandra Cooper and Sofia Franklyn, they opened a much-needed conversation on the personal lives of college girls. 
Since their downfall, podcast production companies scrambled to attract the audience of college girls struggling with navigating the transitional period in dating, living and friendships. The girls of "Trauma Tuesdays," UNCW's newest Hawkstream Radio podcast, hope to genuinely serve this need. 
The podcast's hosts, Sydney Glenn, Keagan Morgan and Rachel Osterhoudt, are college girls themselves, all film majors at UNCW. "Trauma Tuesdays" originated in their own conversations from when they first became friends.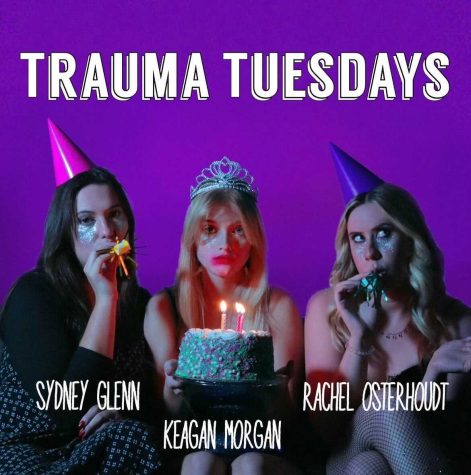 "The first few nights we hung out and trauma-dumped, we, one, didn't realize it was on a Tuesday, and two, we didn't expect to trauma-dump, we were like 'let's party tonight' and then we were like 'my father's disappointed in me,'" said Osterhoudt. 
Nights like these inspired the name of their group chat and subsequent podcast, where the three discuss their personal lives. Their natural friendship dynamic strays from the corporate, manufactured look at college life from companies like "Total Frat Move" and "Barstool Sports." The three talk about their own experience and viewpoints, drawing conclusions for listeners based in their personal lives.
"Our podcast is so much more a conversation between people who don't know what they're talking about," said Glenn, referring to their personal approach. "I guess a better way to say it is that it's very raw."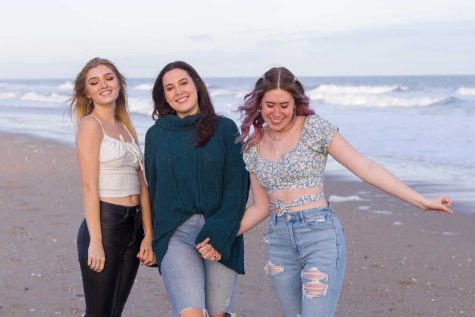 Glenn's statement reflects the podcast as a whole. The three navigate college life in real time, and their conversations reflect people who are learning as they go. A quick glance at the podcast's topics say as much, with episodes such as "Healing," a reflective episode on post-breakup life, or "Founding Daddies and Sex Ed," a pseudo-history lesson and conversation on the loss of your big toe. Their vulnerability and humor combine to create a show where these three hosts act as proxy friends for young girls in college. 
A group of good girlfriends is somewhat necessary for a transitional time such as college, as young women especially can draw the short straw when it comes to navigating dating and boundaries. RAINN reports that women between the age range of 18-24 are three to four times more likely to be victims of sexual assault. When it comes to tackling these topics, the women of "Trauma Tuesdays" make it clear that their intention is to avoid both the glorification and discouragement of sex, opting instead for a more realistic perspective.
"[When talking about sex, it is] either people who are totally into it and comfortable with it or people who are completely against it. And so the people who are completely comfortable with it, they judge you, and the people who are very against it, they judge you," said Morgan. "So I feel like it's really hard to find a middle ground of something we were taught not to be proud of or satisfied with or just explain yourself [in]. So I feel like our podcast is an introduction or a middle ground."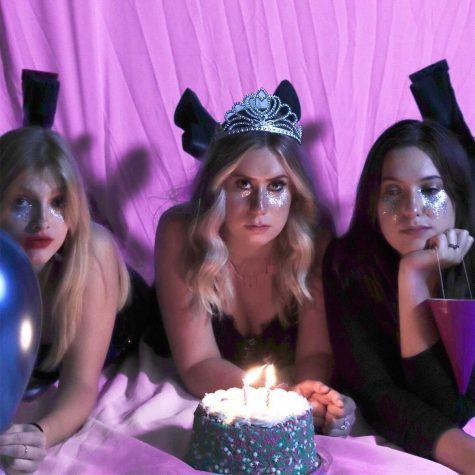 They showcase this approach in episodes such as "The Rice Purity Test" or "Exes and Ohs," where the three laugh about struggling with sexuality and the pitfalls that can come with it. The three talk candidly about sex and dating in a way that's beneficial to listeners, as listeners can't contribute but can passively consume fun stories and lessons related to the topics. 
"We were so neutral about (sex), I did not realize I was assaulted a year later until we were talking to each other and you guys were like 'Rachel, that's not normal,'" Osterhoudt said. "And I was like 'oh, nobody told me, because nobody taught me what sex was supposed to be.'" 
"Because it's not just no means no," Morgan added.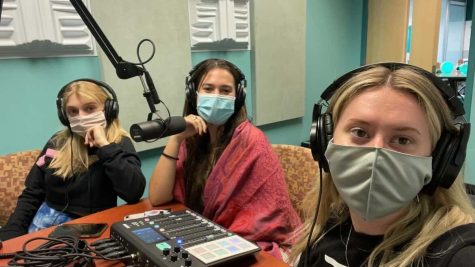 In the south specifically, the culture reinforces a taboo view of conversations around sex. North Carolina's laws require that sex education, while it must be medically accurate, must also stress abstinence. This approach creates discomfort with discussing sex and the issues that come with it among peers, given the pressure to remain abstinent. This leaves a gap of casual knowledge that comes from the benefit of simply talking with non-partners about sex and boundaries. 
"And that's how you learn, too, from other people's experiences," Glenn explained. "Like, 'oh, that's normal' or 'oh, I need to get that checked out,' is through conversation."
The three carry conversations in a way that make listeners feel as if they are there in the room, participating with them. This helps create an environment where listeners feel comfortable with the hosts and their presentation of information that can sometimes be uncomfortable to approach. Listeners can passively create a casual understanding of a new outlook on life.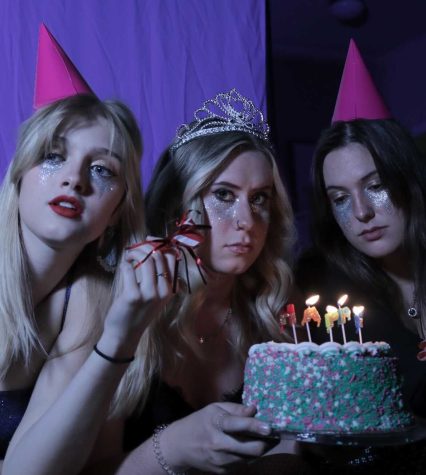 The three aim for a women-based audience, but "Trauma Tuesdays" isn't just beneficial for them. Glenn, Morgan and Osterhoudt maintain a strong understanding of media analysis and understand how it affects young people, thus having interesting perspectives on masculinity and femininity and how these traits play into a young adult environment.
"I'm really interested in how certain tropes get played or presented in film, so actually in one of the beginning episodes I say I don't like the word 'simp' because it's meant as a derogatory term towards men showing emotion because they're weak," Glenn said. 
College is an especially hard time period to make friends, made worse recently by a pandemic that limits socialization. It is a time period when students can feel like they don't know anything. "Trauma Tuesdays" doesn't try to know more but rather learns and moves alongside their audience like a group of friends would. The learning curve is different for everyone in college, and friends, whether present personally or through a podcast, help the journey along.