UNCW will end mask mandate and surveillance testing, effective March 7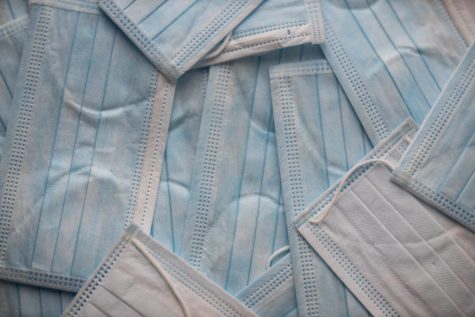 After nearly two years of wearing masks on campus, UNCW will no longer require them in most campus situations on March 7. An email was sent from OUR on Feb. 25 after UNC System President Peter Hans issued a memo stating all North Carolina public universities should switch to a "mask-optional protocol" by March 7.
Students will no longer be required to participate in surveillance beginning on this date, which marks the first day of UNCW's spring break. UNCW will also close down its quarantine and isolation facilities. Course modality shifts will continue to be negotiated by the department until March 31.
"As we all learn to live with COVID-19, current conditions allow us more opportunity to take personal responsibility for making decisions about our own health. In doing so, we should recognize that everyone's sense of personal risk moves at a different pace. Let's be patient with one another and show respect for our colleagues and students," said Hans in his memo.
In line with state and federal guidelines, masks will still be required in healthcare settings, including the Student Health Center and Counseling Center, research laboratories and public transportation, which includes the WAVE buses.
Voluntary and symptomatic testing will continue to be offered in the UNCW Warwick Center, Monday through Thursday throughout the semester.
OUR's email encouraged unvaccinated students to continue wearing masks in indoor settings. As of Feb. 21, the UNCW vaccination rates are 92% faculty, 80% residential students and 75% off-campus students attending in-person classes.