The Seahawk staff's picks of 2021
The year is coming to an end and The Seahawk's staff is here to recount their favorites bits of 2021. We all sat down and came up with our favorite pieces of media and moments from this year, recommended to you so maybe you can catch up with the best of 2021 before the spring semester starts.
Favorite Movie
Brenna Flanagan, Editor-in-Chief: "Shiva Baby" directed by Emma Seligman. This film shows what happens when a college girl's sugar daddy shows up at a Jewish funeral service with her parents. If it sounds uncomfortable that's because it is incredibly so, heightened by Seligman's writing and directing style and a sound score designed specifically to get you on the edge of your seat. Most of all, it captures the extreme awkwardness and claustrophobia we college students often feel explaining our majors, career choices and lifestyle to the community we grew up with.
Caroline Straubel, Culture Editor: The "All Too Well: the short film" directed by Taylor Swift. I have forced anyone within my immediate vicinity to watch this film and have to know what their feelings about Jake Gyllenhaal are after seeing Swift's side of the story.
Kaylin Damico, Photography Editor: "Black Widow" directed by Cate Shortland. I had been waiting for this film for almost 10 years, so I was super excited when it came out. I was captivated from the beginning, and I fell in love with Malia J's cover of "Smells Like Teen Spirit," which played during the opening credits.
Samantha Stemmer, Marketing Manager: "Cruella" directed by Craig Gillespie. While I don't think this was the best movie ever made, I thought it was a fun take on the classic "101 Dalmatians" story. Plus, who doesn't love Emma Stone?
Kennedy Cole, Copy Editor: "Dune" directed by Denis Villeneuve. While I only managed to read a third of the book before seeing the movie, it quickly became my favorite of the year. The soundtrack alone was enough to keep me captivated for the lengthy 2.5-hour runtime. In all honesty, I could have enjoyed another hour of Timothée Chalamet sand-walking across the desert and staring at enormous sand worms. I recommended this movie for all lovers of sci-fi, and I look forward to counting the amount of awards it wins at the Oscars in 2022.
Abigail Celoria, Culture Assistant Editor: This year was a bit of a dud with movie theatres being closed for a while, but "Dune" saved it for me. Though technically unfinished without a second part, it was so fun to see such a popular book adapted faithfully to the screen. I am a fantasy and sci-fi nerd, amongst other things, so having a new franchise to geek out about was a highlight of the year. Definitely looking forward to the next installment.
Boyce Rucker, Intern: "Spider-Man: No Way Home" directed by Jon Watts. As a comic book fan and Spider-Man fan in general, my expectations for "No Way Home" were pretty high, yet still ended up being exceeded. This film has Tom Holland's best Spider-Man performance to date as the character is forced to recognize his own flaws as a hero and face harsh truths. The film is almost like a tribute to the culture encompassing Spider-Man, as the audience cheered away at the sight of so many rich callbacks and character-defining moments. More so, the film opens the door to more possibilities in the MCU. I've only ever seen two movies in theaters twice, I'll be happy to make this the third.
Kiley Woods, Staff Writer: "Eternals" directed by Chloé Zhao. This film, in my opinion, was one of the best movies that marvel studios has created since the end of the movies with the Avengers. The visuals in this film were especially captivating, each shot looked like a painting. The acting was amazing too and I have never seen something like this produced by Marvel.
Favorite TV Show
Flanagan: "The Chair." Starring and produced by Sandra Oh, I feel like this Netflix show didn't get the buzz it deserved. I think it's a near-perfect show about the first woman of color English department chair. It is impeccably written and paced tight enough not to lose your attention but give breathing room to the sentimental parts of this comedy. It is also a more light-hearted examination of cancel culture in academia that I really think is worth watching.
Straubel: "Maid." Inspired by Stephanie Land's memoir on her experience escaping domestic violence while attempting to support herself and her daughter on a maid's income, this Netflix show is a must see. I wasn't expecting to be blown away by its portrait of the ups and downs Alex (Margaret Qualley) faces in every episode of the limited series. I'm not much of a binge watcher, but "Maid" truly pulled me into the story, and I was unable to look away until the final episode.
Stemmer: "The White Lotus." This HBO limited series took place over one week set in Hawaii. The show follows the different story lines of guests and employees at the resort. The show had a stacked cast with Sydney Sweeny, Jennifer Coolidge, Connie Britton and more. The show was the perfect bit of suspenseful yet funny. There are also a ton of hidden symbols which make the show fun to rewatch.
Cole: "Squid Game." This renowned Korean thriller captivated audiences from all around the world, including myself. Before watching this show, I had been juggling a few different shows and struggling to keep up with them. I successfully binged "Squid Game" in two days, and I'm currently considering watching it again. Phenomenal acting, unique execution of plot and a chilling soundtrack are a few areas of praise for this amazing TV series.
Celoria: "Dopesick." Midway through watching it, I realized I had to review it. It was brilliant in every aspect. It got me invested in the opioid crisis, something I had known about but never fully researched, in such a surprisingly personal way. It achieved this through the characters—all either appropriately loveable or hate-able, showing the crisis's emergence from several different perspectives. I love a good character-focused piece of media. There were the morally upright, the ambiguous, and the corrupt, woven together throughout the course of a decade. It made me feel uncomfortable at times with how bleak the situation was for some of them, but I was impressed with that feeling because that's what a show like "Dopesick" should make me feel. There wasn't much more I could want.
Rucker: "Succession." After binge-watching the first two seasons during lockdown in 2020, it's been exciting to tune in to season three weekly this year. The series is so Shakespearian in its execution, as it applies a cutthroat edge to the modern corporate landscape. I'm usually a fan of the anti-hero character in TV shows and each character here is deplorable. But they carry clever nuances paired with definitive character moments. The intricate writing and strong character development elevates this show to being among the greats, such as "The Sopranos" or "Breaking Bad." Each episode feels like a movie that delivers the most impactful endings. It's a show I'm always happy to rush home on Sunday night for.
Woods: "Heartland." This show is my go-to show. This show inspired my love for horses as well as my desire to take riding lessons when I was younger. For me, this show is a connection to my childhood and the memories I have of my grandpa who owned hundreds of horses during his lifetime, sometimes thirty horses at a time, and had a barn in upstate New York as well as in West Jefferson, NC.
Favorite Album
Flanagan: Adele's "30." Who can compete with Adele? This year she delivered another album full of emotional ballads but also showed how she has evolved as an artist with the incorporation of new genres and influences into her work.
Straubel: "Woman on the Internet" by Orla Gartland. I've been listening to her music since high school and this debut album reflects on all the changes you undergo in those years. Every song brings a new perspective on living and how we try to create rules and define something that is unique to everyone experiencing it.
Zach Kilby, Sports Editor: "Dangerous: The Double Album" by Morgan Wallen.
Damico: "Red (Taylor's Version)". Between "All Too Well (10 Minute Version)" and "Nothing New (Taylor's Version)," how could you not love it?
Cole: Mastodon's "Hushed and Grim." I've loved many of their previous albums, which have mostly had colorful artwork and appropriately moody songs. An active black and white album cover and dark, doom-like music is something I've been eagerly waiting for from Mastodon.
Celoria: "SOUR" by Olivia Rodrigo. We all loved it, of course, but it hit so different for me. She encapsulated feelings I have never quite been able to find in song form. I played it on repeat all summer.
Favorite Song
Flanagan: "All Too Well (10 Minute Version) (Taylor's Version)." To rerelease this song and I still played it nonstop like it was brand new? That's an impressive power play from Ms. Swift.
Straubel: "Chaise Longue" by Wet Leg.
Kilby: "When We Didn't Have Much" by Justin Moore.
Stemmer: "Push" by Ivers.
Cole: "Be Alive" by Beyoncé. Played during the credits of "King Richard."
Celoria: "Like the Movies" by Laufey. What more could you want than a jazzy, lovesick ballad from an incredible TikTok artist.
Rucker: "Hurricane" by Kanye West, ft. The Weeknd and Lil Baby. I'm not the biggest Kanye fan, but The Weeknd's chorus elevates the song and possibly "Donda" as a whole, to great heights.
Woods: "Believers" by Alan Walker and Conor Maynard.
Favorite Book
Flanagan: "Beautiful World, Where Are You?" by Sally Rooney. Rooney novels sneak up on me—I always doubt their impact until a few chapters in and I can't put the book down. The essay parts of this novel are sort of nihilistic and eat at the feelings of futility, confusion and burnout that often accompanies being an adult of our generation in this dysfunctional country on a burning planet. The story of this book immediately negates that, and the two different styles switch back and forth the entire book, between rejection and hope, realism and romance. You root for the characters even though this book and your own brain are telling you that this, and nothing else, matters. It's a delightful juxtaposition.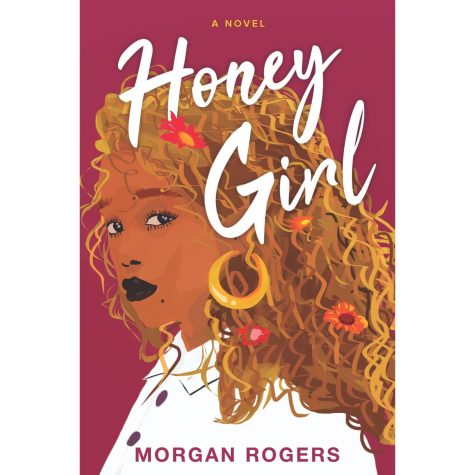 Straubel: "Honey Girl" by Morgan Rodgers. I read this over the summer and was blown away by how honest this book was about mental health, academic burnout and feeling completely lost. It is one of those rare books that comes into your life exactly when you need it, reminding you that you're never really alone, someone else has been through the same struggles. I would recommend this for recent graduates and anyone thinking about what comes next in life.
Damico: "The Love Hypothesis" by Ali Hazelwood.
Celoria: "The Midnight Library" by Matt Haig. I had this one sitting on my shelf for a while until I finally decided to pick it up only three months ago. It is now one of my favorite books of all time. Haig has traditionally been a writer of nonfiction and self-help books, and those roots show in the most charming way here. The message is compelling enough to soften any disappointment at the lack of a twist. It's essentially all about learning to let go of regrets and see your life for the wonderful thing that it is, wrapped up in a wistfully creative narrative. For anyone currently struggling with mental illness, or even a general sense of purposelessness, especially post-pandemic, I highly recommend picking this one up.
Favorite Podcast
Flanagan: "The Big Picture." The pop culture fanatic in me loves this podcast on the latest films more than any other. Not only do they discuss new releases, but the hosts Amanda and Sean put together lists and movie drafts that always make for a good listen.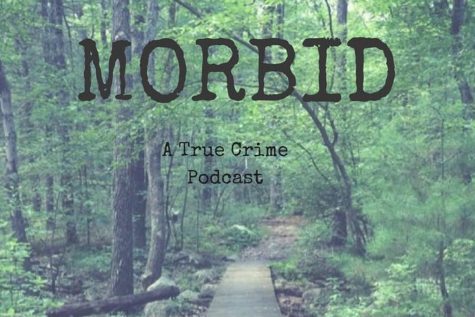 Straubel: "Morbid: A True Crime Podcast." Hosted by a hair stylist and autopsy technician, this podcast brings a comedic perspective to terrific events, taking time to roast Dennis Rader and shed light on all the spooky roads crisscrossing the United States.
Rucker: "No Time to Die: The Official James Bond Podcast." I don't listen to podcasts often, but I've been a James Bond fan since I was a kid and still remember playing his video games in the early 2000s. I love listening to the making of the film and the considerations the producers took into account when crafting the ultimate conclusion to Daniel Craig's time with the character.
Woods: "The Self Love Fix" I rarely listen to podcasts ever, but this one is something I like to listen to if I need a little boost during the day. It offers a lot of tips and tricks to focus on yourself and your own well-being, which is so important.
Favorite Person
Straubel: Anna Marie Tendler. I love her photography style and the videos she posts of her dog lounging about the house on TikTok.
Cole: Simu Liu. I didn't know much about him before seeing "Shang-Chi," but he's a great guy. I'm looking forward to seeing him in other films.
Celoria: Will Poulter. I saw him in the third Narnia movie when I was younger, but after the announcement of his role as Adam Warlock in Guardians of the Galaxy Vol. 3, I was reintroduced to him. He is the most genuine person in every aspect of his life. It is now a life goal to meet him someday.
Rucker: Yahya Abdul-Mateen II. Yahya is easily one of the best up-and-coming actors in recent years. He was great in "Aquaman" as Black Manta, but he truly wowed me in 2019 with his performances in HBO's "Watchmen" and the "Black Mirror" episode "Striking Vipers." This year, he turned in a hauntingly unforgettable performance in "Candyman," which might be my favorite horror film this year. Regardless of how The Matrix Resurrections turns out, I have a feeling he'll do a fantastic job as Morpheus.
Favorite Purchase
Stemmer: Crystals. I don't know if they'll magically make everything better but they make me happy to look at so that's what counts.
Cole: A photo of the downtown area in an unnamed city. I visited a Christmas Market and had a lovely conversation with a very passionate photographer. I loved the picture, and felt compelled to support such a sweet guy.
Celoria: A mini monstera from The Plant Place in Wilmington. It has been a strange, stressful joy learning how to keep something other than myself alive.
Rucker: The PlayStation 5. After nine months of failed attempts to purchase, which were borderline comical, finally getting one is one of the most satisfying feelings ever. Of course, the semester didn't give me much time to play, but that makes it even more valuable to me. With games like "Hitman 3," "Spider-Man: Miles Morales" and "Ghost of Tsushima," it's like I'm on a mini-vacation every time I play.
Woods: A Sea Turtle Painting. I went to a street market downtown one day, my friend and I went there just to go for a walk and hang out downtown. We didn't know the street market was even happening. I walked past a booth where a man was selling his paintings of beach scenes and I stopped twice before I bought a small painting of a loggerhead sea turtle hatchling.
Favorite Pop Culture Moment
Flanagan: When Ben Affleck and Jennifer Lopez got back together. #Bennifer for life.
Straubel: Ben Affleck throwing out the cardboard cutout of Ana de Armas.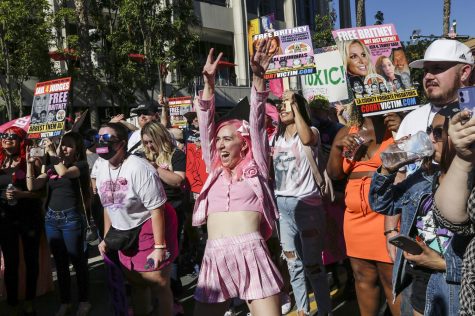 Damico: The Free Britney movement. Britney Spears was finally freed from conservatorship and gained control of her finances.
Stemmer: North West and Penelope Disick taking over TikTok.
Rucker: Alfred Molina returning as Doc Ock in the "Spider-Man: No Way Home" trailer. If anything, nostalgia is one of the greatest comforts in the world. As "Spider-Man 2" is one of my favorite movies, my hype reached an all-time high when seeing Alfred Molina return as Doc Ock after 17 years.
Woods: The Friends Reunion. I watch this show a lot and seeing these actors/characters come back together after so many years was so incredible to watch. I watched this the second it aired on HBO Max. I can't believe how much time passed, but the actors acted like it was just another day on set.